Sarah and I having been planting garlic since we drove up to Amsterdam, NY to buy her a 1965 lo boy just like the one Buzzard Wing uses to mow at Fort Adams. The farmer selling it said if you want to make money farming, grow garlic and if anyone doesn't believe you then they can &%#@ in their hat and put it on their head. Well, we bought her Cub and 6 pounds of garlic and have been increasing the amount of garlic from those 6 pounds every year. We are now up to 10 varieties and 7000 cloves in the ground.
The prep work was with the Cubs, then punching holes and planting by hand. This was taking too much time. So my nephew and I came up with a way to use a Cub with a fast hitch and platform carrier to get it done a little faster.
Here is the underside of the platform carrier, where we installed wooden dowels.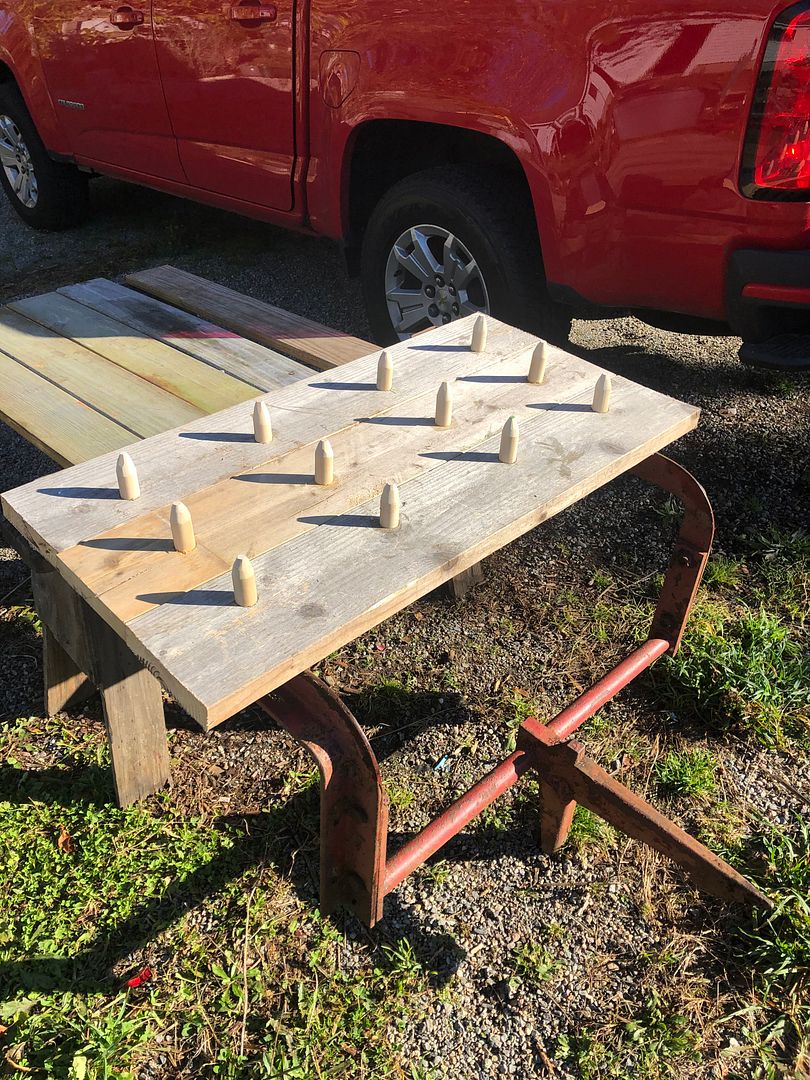 This worked really well, we would press 12 holes and move forward and press 12 holes.
Here is Sarah after punching 4 rows, this was yesterday. We have been trying to beat the ground freezing and have been ahead of Old Man Winter.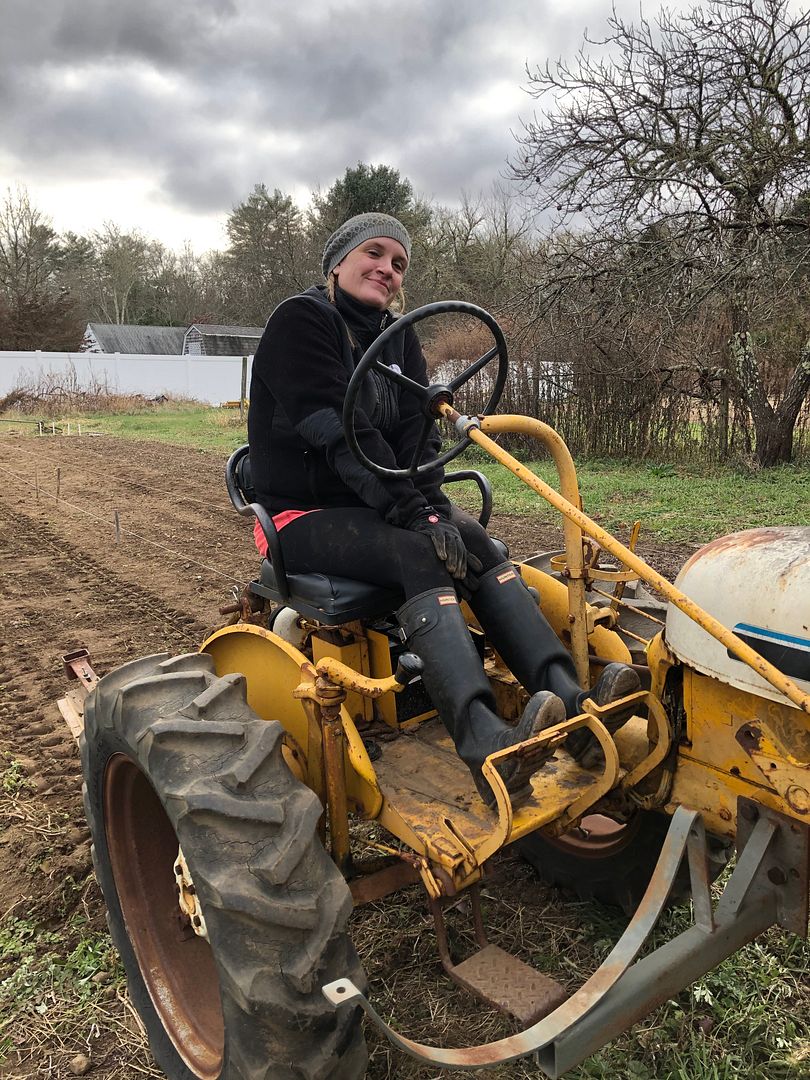 We have 40 rows punched and planted...fasthitch implements are lined up against the fence in the background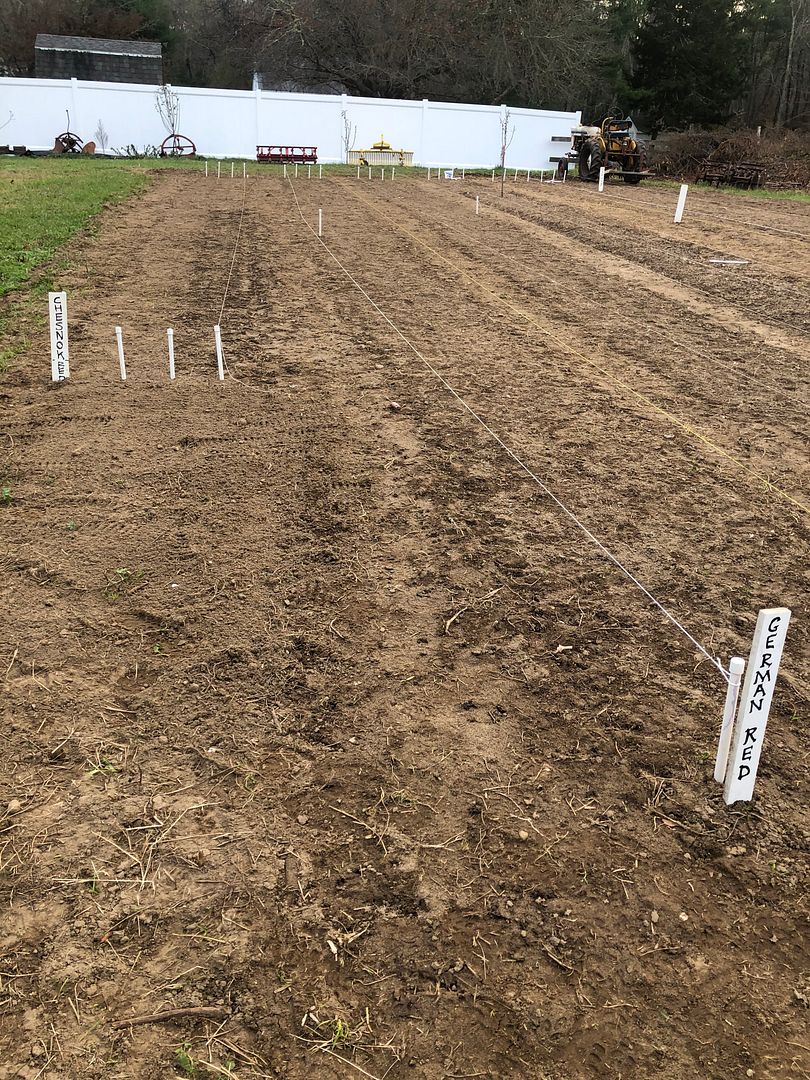 Plenty of varieties and looking forward to summer when we can harvest. 3 grocery stores have committed to buying from us.