To All,
First I must express my deepest thanks and admiration to BIG DOG. (Even if my pics don't show up here). BD has patiently walked me thru the process of posting pictures. I hope I did it correctly.
Everyone says it but I'm gonna say it again anyway......this forum, without a doubt, is made of of some extraodinary people so willing to help one another out. Yall are truely the BEST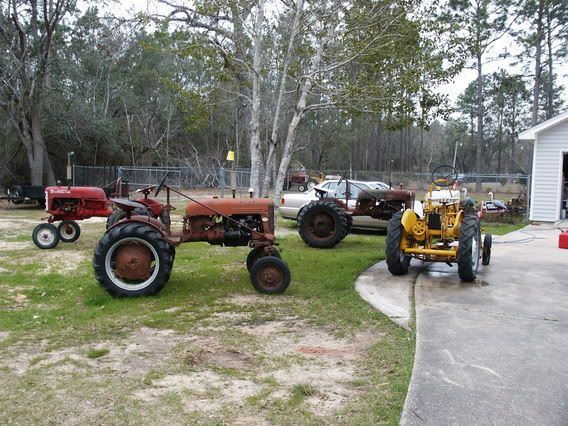 So, if it all worked, we should be looking at a bunch of Cubs. There's a couple more in the background, one in the rv barn and my original '49 is in the shop. I've sold one to my friend Roger who has already joined in on our forum. Then my neighbor may be purchasing one of my yellow cubs. Which brings me to my question.....and hopefully another pic: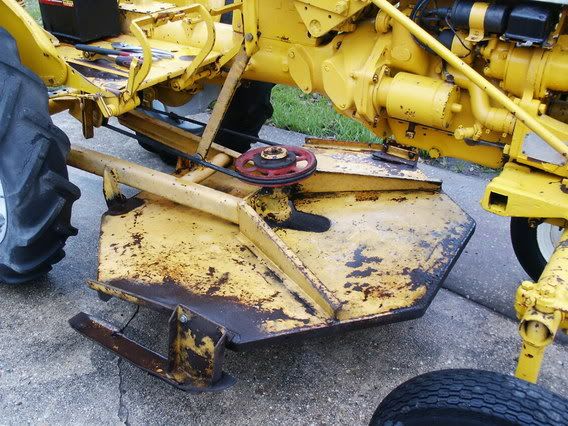 This deck needs bearings and I have never changed bearings on a deck before. Are there guidelines posted anywhere...or maybe a schematic or parts diagram that will help me with the procedure. And, where can the bearings be purchased? Are there any gaskets?
Sorry for all the questions but I''ve got 3 decks that I need to replace bearings on and don't know where to start.
Well, thanks again. And another big thx to BD for all your help.
[/img]