This is a HubCity PTO gear box with an additional cast spacer instead of the normally seen stand off plate.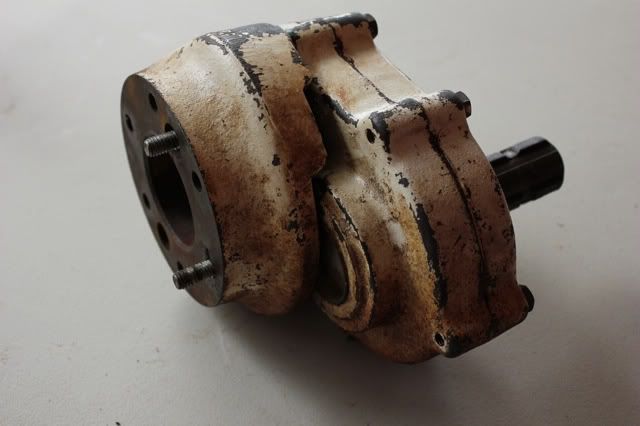 This LowBoy was once a "modified" version although the tie rods are the only survivors as all the other parts had been removed.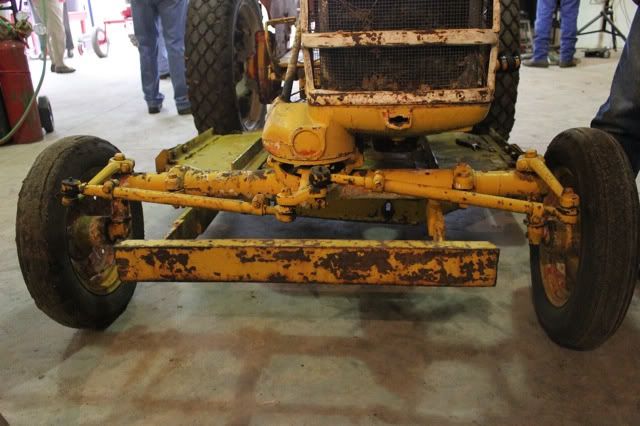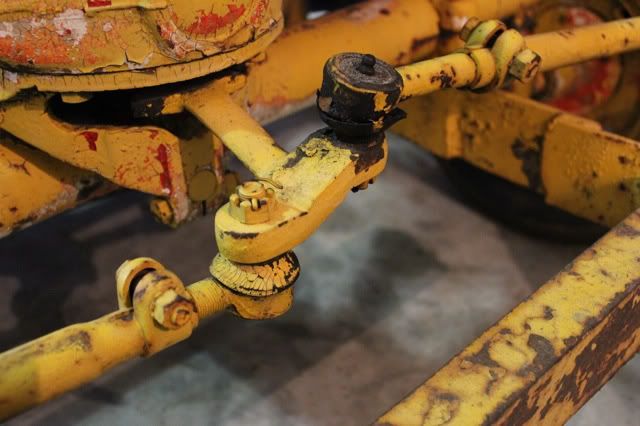 The same LowBoy did have a temp gauge nicely installed in the lower radiator neck. Not sure if it was original but it had been there a long time.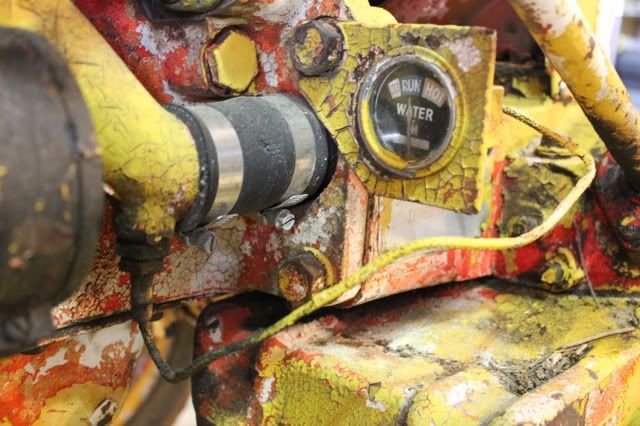 This Cub a a slew of clutch/PTO issues, none of them were being helped by the trash that was wrapped around the fingers! It was about the time I was taking this pic that Roys trained attack YellowJacket got me!!