Moderator: Team Cub
Forum rules
Notice: For sale and wanted posts are not allowed in this forum. Please use our free
classifieds
or one of our site sponsors for your tractor and parts needs.
garyp

5+ Years

Posts: 20
Joined: Fri Sep 14, 2012 8:53 am
Zip Code: 12075
I'm trying to widen the width of the front end ,when i bought the tractor the left side was out three holes and right side only two so i'm trying to move out the right side to match . where i'm stuck is the steering rod, I can not slide out the inner rod it is stuck .also the rod is a little bent.Do you think heating it up would help
---
lazyuniondriver

5+ Years

Posts: 438
Joined: Tue Aug 07, 2012 1:37 am
Zip Code: 44134
Tractors Owned: 1949 & 1951 Farmall Cubs

Several Snapper Garden Tractors
Circle of Safety: Y
Location: Southern Suburbs of Cleveland, Ohio
A little heat will certainly loosen things up, I prefer heat as a last resort since it can reduce the toughness of the metal in some cases and because open flame can be dangerous.

Try PB Blaster, Kroil, WD before reaching for the flame wrench.

As far as straightening out the bent end, yes heat would be my first choice vs. A cold bend. However I would suggest removing it from the tube and threading a couple of nuts on the end, clamping the nuts in the vise then proceeding with the heating and straightening process. Good luck.
"HAVE ALL YOUR DELIVERIES MADE BY UNION DRIVERS"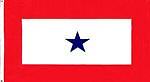 ---
Peter Person

Cub Pro

Posts: 3632
Joined: Fri Nov 18, 2005 4:27 pm
Zip Code: 06076
Circle of Safety: Y
Location: CT, Stafford Springs
Gary,
Bent tie-rods are pretty common as they are very vulnerable.
I was wanting to do a front end alignment however mine would not slide apart due to a slight bend so last fall at CubFest Northeast I used Cecil's press and straightened them out, no heat, and soaked them good with Kroil. They gradually came apart. Once apart a good cleaning/derusting and put back together with anti-sieze, and then onto the alignment.

Peter
1957 Farmall Cub "
Emory
", Fast-Hitch, L-F194 Plow & Colter, L-38 Disc Harrow, Cub-54A Blade, Cub-22 Sickle Bar Mower, IH 100 Blade

---
garyp

5+ Years

Posts: 20
Joined: Fri Sep 14, 2012 8:53 am
Zip Code: 12075
Thanks , but just had a friend help and he put some heat on it and we got it out to the next noch, now just letting it cool down, Thanks again
---
---
Similar Topics

Replies
Views

Last post
Who is online
Users browsing this forum: No registered users and 3 guests