Forum rules
Notice: For sale and wanted posts are not allowed in this forum. Please use our free
classifieds
or one of our site sponsors for your tractor and parts needs.
Mon Oct 08, 2012 10:58 am
I have a 1959 cub that is not charging any ideas thanks
Mon Oct 08, 2012 10:59 am
it is still 6 volt
Mon Oct 08, 2012 11:00 am
Welcome to the Forum!

What steps have you taken thus far?
Mon Oct 08, 2012 11:10 am
Check the tension of the generator belt.
Mon Oct 08, 2012 12:01 pm
Welcome to the forum. Check all your connections for proper ground.
Mon Oct 08, 2012 12:11 pm
Had the generator apart cleaned everything ,brushes look good
Mon Oct 08, 2012 12:12 pm
Dod not check grounds
Mon Oct 08, 2012 1:17 pm
Robert:
G'day to you
Yup start with all the grounds, make sure they are bright and clean metal. Then I would follow the Trouble Shooting Chart: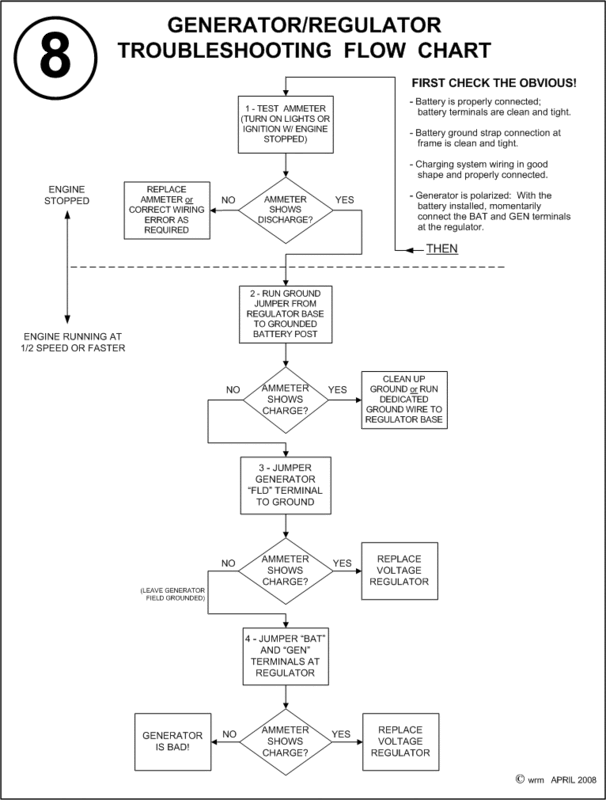 to Farmallcub.com

Forum Family. And you have come to the right place for all things Cub related. If you click on the

Site Rules, Regulations, & Important Information

, it will point you to

the

Welcome Wagon

wherein you will find links to many useful sites and topics. One of which is the

Cub Manual Server

. Enjoy!.