Forum rules
Notice: For sale and wanted posts are not allowed in this forum. Please use our free
classifieds
or one of our site sponsors for your tractor and parts needs.
Sun Oct 14, 2012 8:48 pm
Can anyone identify the manufacturer of this mule drive on the Lo-Boy that I recently purchased? I haven't got it home yet but have some pictures. There was no mower deck with the puchase.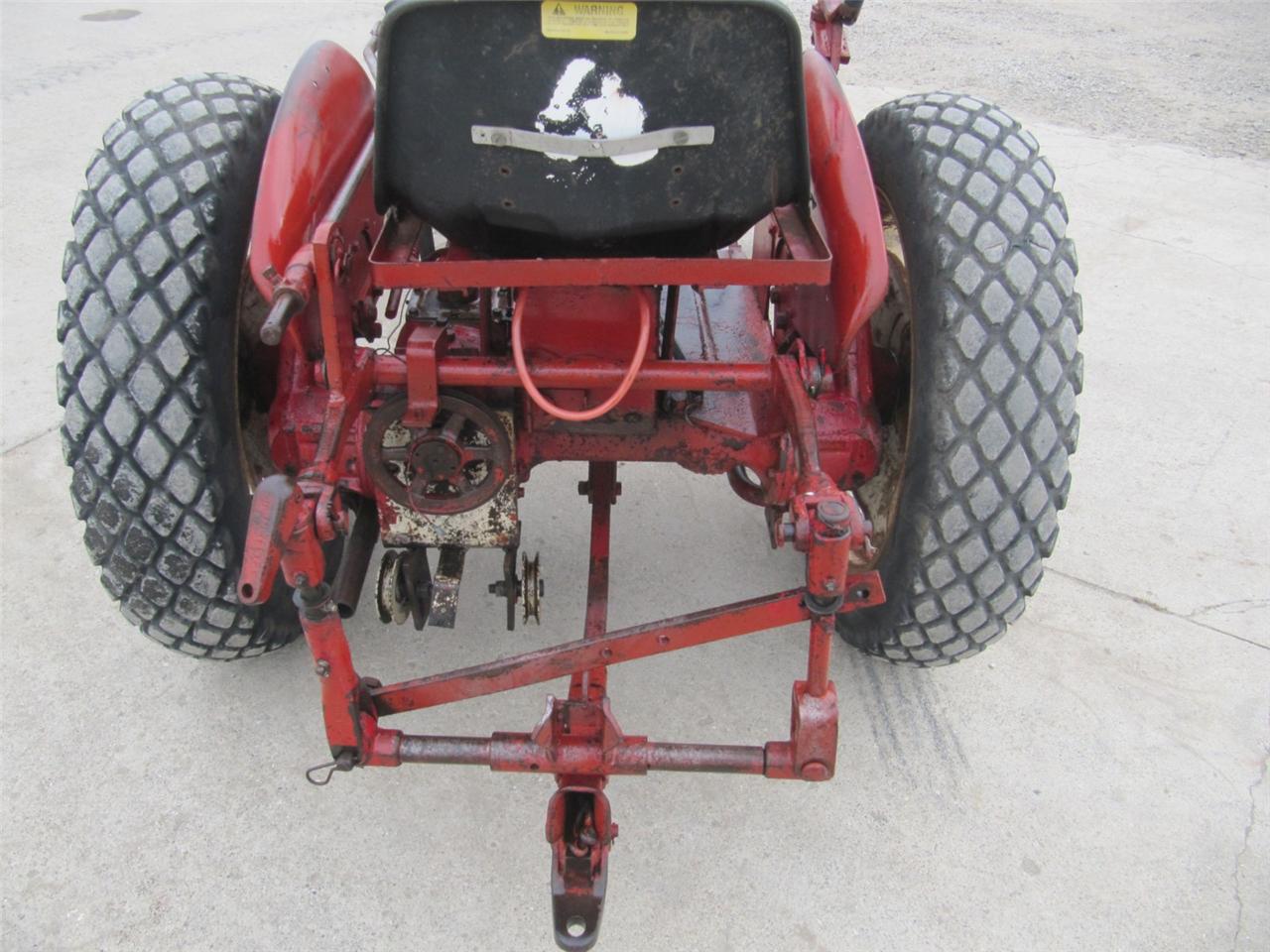 Thanks,
ricky racer
Last edited by
ricky racer
on Mon Oct 15, 2012 4:01 pm, edited 1 time in total.
Sun Oct 14, 2012 9:02 pm
Doesn't look to be a Woods or IH mule drive to me Rick. Maybe when you pick up the tractor the owner will have a mower manual to go with it.
Mon Oct 15, 2012 9:28 am
Yep, definitely not IH. On the Lo-Boy, they look similar to that but do not hang straight down but at an angle.