Wed Nov 14, 2012 3:49 pm
I got these items from a man that said they came with a cub he once owned.
Can anyone help identify, and are they used on a cub?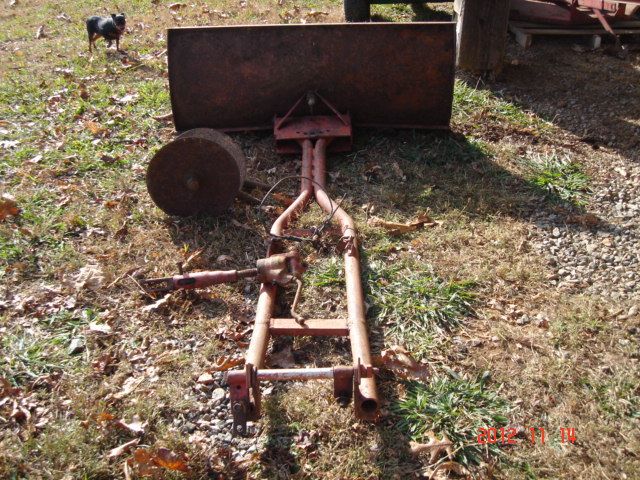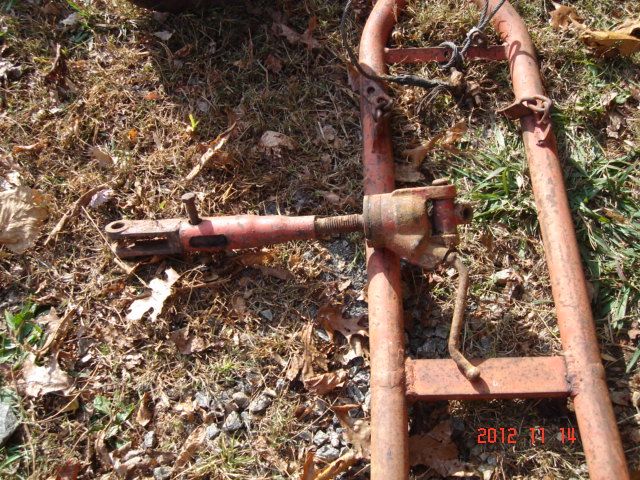 Wed Nov 14, 2012 3:57 pm
It's not a factory cub blade. As for whether or not it will work on a cub, you'll just have to try.
Wed Nov 14, 2012 6:06 pm
Blade looks like a one-off. I have one very similar. Looks like yours, if it will fit, mounts in the rear to the finals, like mine. Unless you can figure out some way to prevent sideways movement at the front, I would not even try to mount it. Mine has a guide that bolts to the front tool bar, with tabs on the plow frame. One year, I forgot the guide, and the blade was all over the place. I'm lucky that the rear of the frame rode on loosely on pins or I'm sure I would have broken something.
Wed Nov 14, 2012 6:24 pm
the blade is for an old Case garden tractor
Wed Nov 14, 2012 9:27 pm
Boss Hog wrote:Nothing cub there at all
I didn't think the blade was a cub attachment, didn't know about the crank or hillers.
anyone have an idea what the hillers went on?