Sat May 10, 2014 2:01 pm
Can anyone recommend a good (or even "reasonable") fitted weather cover for a Cub? Ideal would have elastic skirts, but not sure if any such thing is out there.
Sat May 10, 2014 4:07 pm
if you GOOGLE tractor covers you will get lots of hits
Sat May 10, 2014 4:15 pm
Well, lots of hits for garden tractors or for recent tractors.
Sat May 10, 2014 4:38 pm
However, if you Google "Farmall Cub cover" you will get this.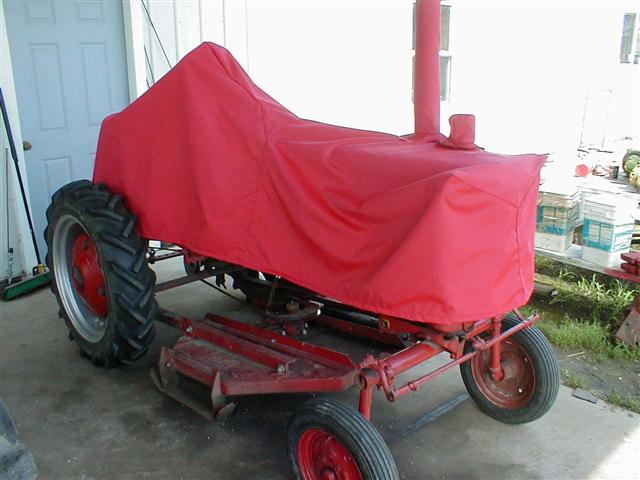 Here is the website. See if they can help.
http://www.chatstractors.com/1403-Red-F ... -cover.htm
Sat May 10, 2014 7:35 pm
Be careful, covering a tractor won't always keep it dry. Depends on where it's parked and on what kind of surface. Tarps or plastic can hold in condensation. Mine are under a carport, but get soaking wet when humidity is high after a cold spell. If you tarp it, make sure ground/surface is dry.
Sat May 10, 2014 10:27 pm
My "overflow storage" is a carport-like area behind my barn, roofed over but open at the sides. I'm thinking that my Cubbie might hang out there much of the time, but I would like some further protection besides the roof.
Sun May 11, 2014 9:43 am
I am down sizing for that reason, I am not going to build any more buildings for tractors, that came from the boss and not Boss Hog either
I still have about 6 outside after the Ford buying spree of late