I've got hard river bottom clay, its stopped a 50HP ford with a single 16" bottom plow. As in it either powered out or drug it down to its knees, no matter the gear. I have a layer of plow pan around 2 foot deep that is so hard that when I rented a 3pt post hole digger, it didn't wear the carbide teeth out, it actually wore a new bevel on the bottom, sharpening them. Its taken years of work with a disc plow, subsoiler, and tons of organic matter to get my garden to a point where a mold board can be used. Last time I plowed it I had chunks of clay off my disc plow that weighed in the 150# plus range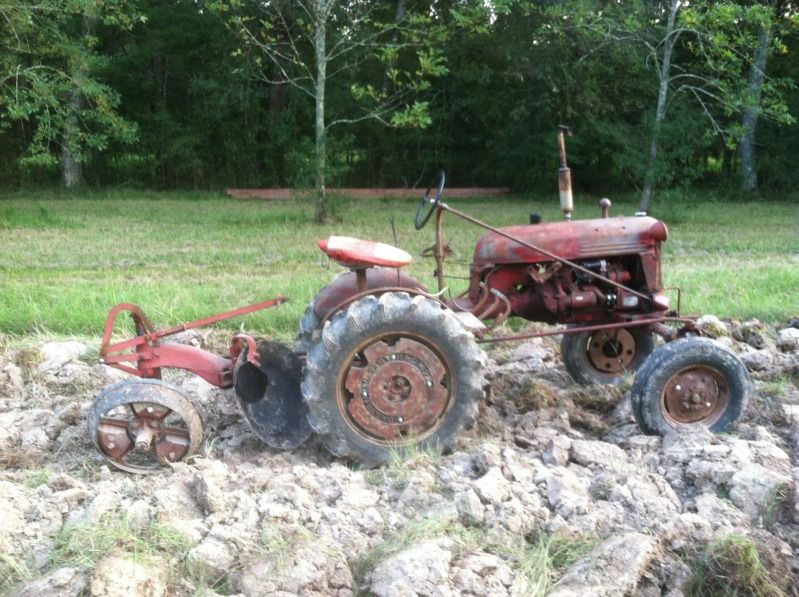 To say a fast hitch plow on a cub is worthless because it wont pull it in these conditions is well.......silly.
If your buying cubs locally with fast hitches, something is not right, it would make no sense to sell a tractor but no implements to fit.
Hank