Forum rules
Notice: For sale and wanted posts are not allowed in this forum. Please use our free
classifieds
or one of our site sponsors for your tractor and parts needs.
Wed Feb 20, 2013 8:54 am
Hello all, I came across a local add for rear wheel weights that will come off a farmall A , before I buy, just wanted to double check if they do indeed fit a farmall Cub? Thanks, Jim
Wed Feb 20, 2013 8:56 am
yes
Wed Feb 20, 2013 8:57 am
okay,Thanks
Wed Feb 20, 2013 10:40 am
i have started to like they way the A weights look on a cub better than the cub weights.
Wed Feb 20, 2013 11:41 am
They will bolt on, as to weather they fit is in the eye of the beholder
Boss
Wed Feb 20, 2013 1:06 pm
its not hard to wash out dust dirt or mud behind them lol
Thu Feb 21, 2013 4:10 pm
Yes they fit but if your going to run doubles for snow plowing you might what to get the same ones. A friend of mine has the A weights, as I do, on his cub. He mounted standard cub weights on top of the A weights and had a time of it to get the bolts to line up. I told him he just should have mounted 2 cubs on one side and 2 A's on the other side.
Kirk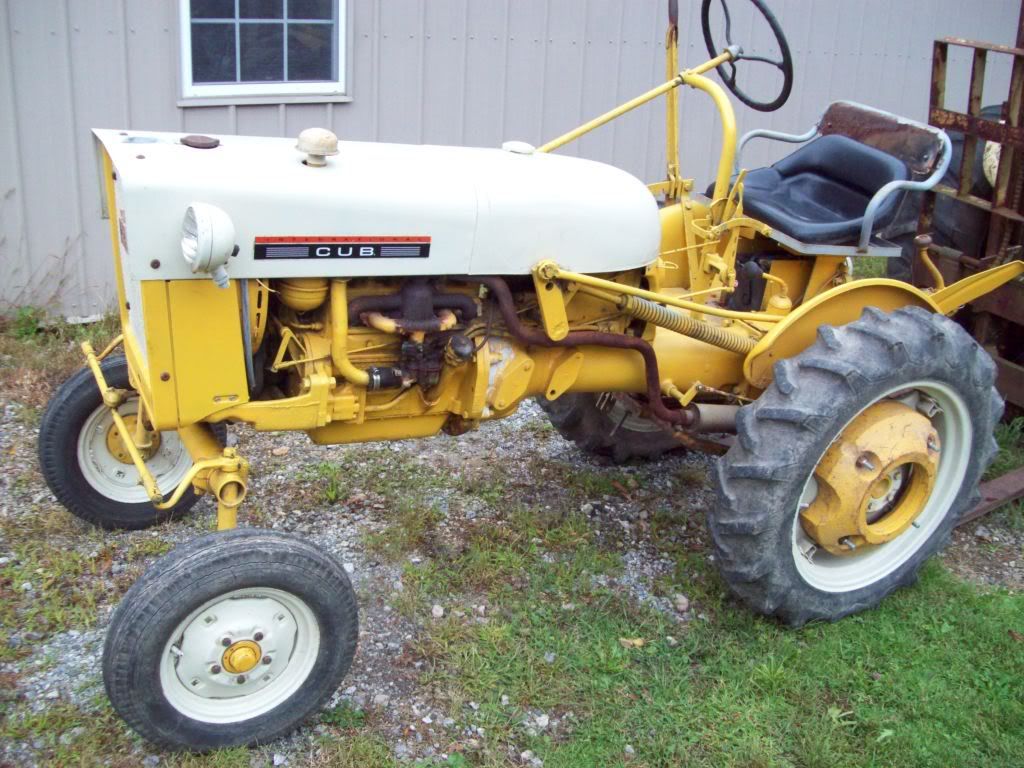 Thu Feb 21, 2013 9:10 pm
thanks for the info. nice picture of the loboy weights look good
Thu Feb 21, 2013 10:13 pm
I have a set on Merlin, and they do indeed mount as you can see. The bolt holes do not line up perfectly, but there is enough wobble in the bolts that allow them to fit. The A weights are not quite as heavy as Cub weights, as well, I believe.

Good to see you on the forum again, Jim!

Mike
Fri Feb 22, 2013 7:41 am
Nope, the A weights are definitely heavier. The A weights are a bit over 150 pounds each. The Cub weights are 135 pounds each.