There were some changes to the neck along the way. I found it when I went to install a square hood on my 65 Lo Boy, couldn't close the radiator cap without scratching the paint. The hood had a steeper crease than a 'normal' square hood. I had a radiator shop extend the neck on an aftermarket radiator (got the new one from TM). The whole thing puzzled me.
It seemed to be the difference in the neck, but could be IH changed the overall dimension? I noticed my 71 has a similar neck to the one in your picture, taller than the others.
The whole front end of the 65 Lo Boy had been replaced, probably including the radiator, but not sure when the radiator changed. The bolts didn't line up with that hood, so I used a different hood (probably the one that was on the Lo Boy to begin with).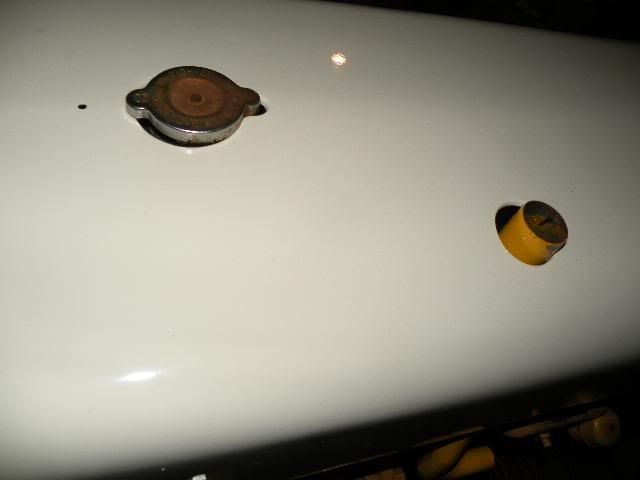 The 71 with the original radiator, notice the cap is way above the hood: