Mon Jun 03, 2013 8:08 pm
Is there a particular model of McCormick Hammer Mill for a cub? I saw a #6 advertised locally is that too big, too small, or just right? I am wanting to get a hammer mill to do some corn grinding demonstrations at our FFA Chapter's tractor show in the fall?

Thanks,

Chris
Mon Jun 03, 2013 8:27 pm
You want a McCormick 4-e for a Cub. They are sized just right. At 2:15 in the video below you will see my 4-e in use at CI Cubfest.


Tue Jun 04, 2013 4:16 am
I have an old new holland burr mill I run off the cub to grind corn for the chickens that work pretty good. a lot of these where run with hit and miss engines.
Kirk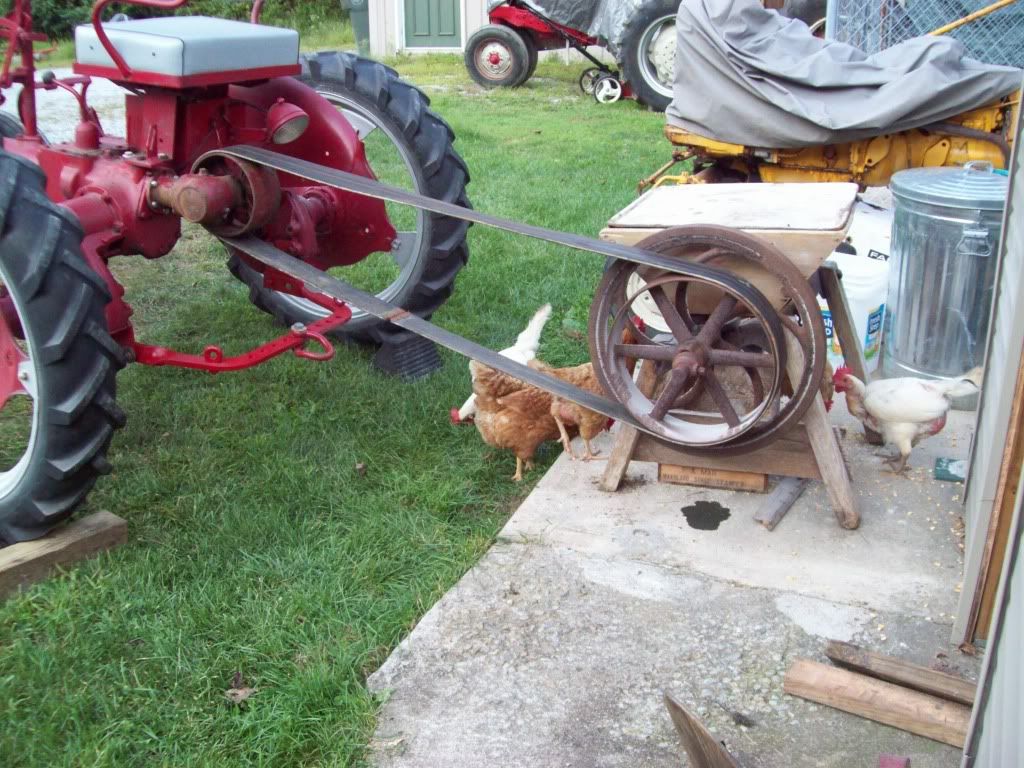 Tue Jun 04, 2013 6:44 am
Be careful about the RPM's, that the grinder requires. Many of the old ones, made for the hit and miss engines, turn at 300 RPM, or less. Cub pto, turns at engine speed. Ed
Tue Jun 04, 2013 6:56 am
It does turn a little faster than I'd like. I have a smaller PTO pulley on one of my ford with a sherman trans that I was going to try in on in low range to see if it slows things down.

Kirk
Mon Jun 10, 2013 8:20 pm
Thanks guys for the information. The search continues!

Chris