Looks like they used the spacers on the fender that were intended for a gear reduction or something on that shiny red one??
I am very partial to a deluxe seat. There is a reason they are $$$.
Someone drilled holes on my Lo Boy to move the seat back. I put it in back to the forward (factory) position after a while. A little cramped but certainly comfortable while operating. My biggest complaint is catching the fast hitch depth adjuster when wearing shorts. Not a problem in winter. I cringe when I hear people say a Lo Boy is easier to get on and off, it ain't.
This is what the bracket look like for a pan seat on a Lo Boy. Someone slotted the holes so the seat could be tipped up. Possibly for battery access or to keep the puddles out of the seat?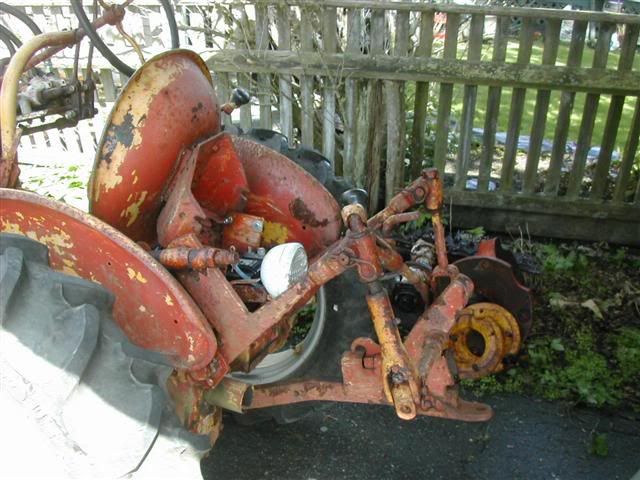 Rudi, possibly you could work a deal with Dusti?? Although the only way onto a Lo Boy with a 1000 loader is over the seat, so could depend on your loader?
http://www.farmallcub.info/tc37f_db/tc3 ... 013-10.jpg