While I was out at my local scrap yard I found a bunch of stuff I think I could use with my cubs. The guy was cutting up an old cultivator and asked about the sweeps. He said .15 cents a pound? Well I grabbed one and brought it home to see if it would work. IT isn't IH but they match up pretty close.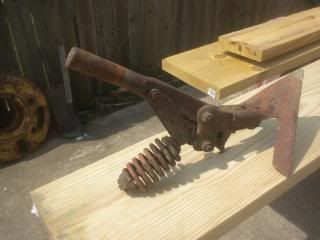 I also found this old 2 point to 3 point adapter. I thought I could use the prongs for something?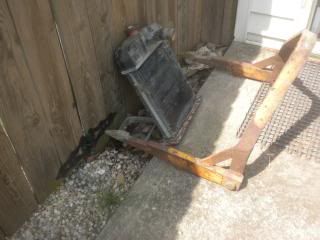 He had a David Bradley yard trailer too but someone bought it before I could get to it. It needed A LOT of work.
I found a few odds and ends also.