Mon Jul 15, 2013 6:23 pm
Picked a No 12 Rotary weeder on my recent trip down south. Does anyone have the measurements for the backets to attach the weeder to the tractor. I am missing bracket No 1 and No 11 and 12 on the parts list.
Thanks, Kirk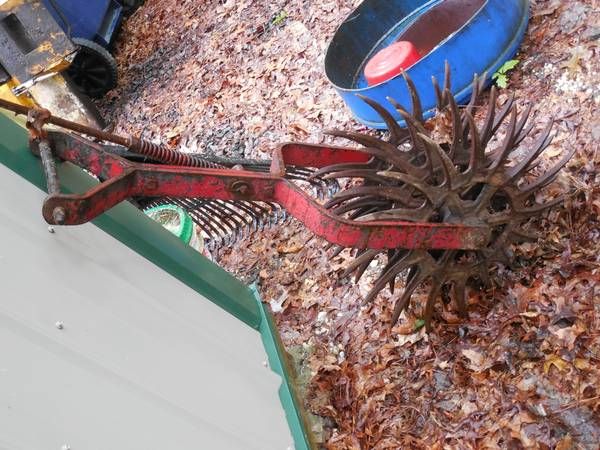 Mon Jul 15, 2013 11:02 pm
i believe they are all nla
Tue Jul 16, 2013 4:15 am
Never knew they made such an animal....Looks like it'll do the job....Keep us posted
Tue Jul 16, 2013 8:01 am
Best bet is to ask Boss Hog... he runs into some GOOD stuff.
Tue Jul 16, 2013 12:36 pm
Funny you should say that cause I was at David's house two weeks ago but ran into the weeder later in the trip.
I'm not sure what nla is that T jackson is talking about.

Kirk
Tue Jul 16, 2013 12:59 pm
Kirk:
Nice weeder .. wouldn't mind having that either
NLA = No Longer Available
Sun Jul 21, 2013 10:12 am
that thing looks an awful lot like a rolling cultivator to me, just a little more narrow maybe? Rolling cultivators are the best thing since sliced bread for cultivation!
You do not have the required permissions to view the files attached to this post.