Fri Oct 25, 2013 3:15 pm
I bought a new 12v four position light switch for my conversion, but I can't tell which wires go where. Does anyone have a pin out for this type of switch?
Fri Oct 25, 2013 4:05 pm
Does it look like this?
Fri Oct 25, 2013 7:52 pm
Those switches are not that specific for voltage. And the lights use fewer amperes at 12 volts than did the 6 volt lights. The dimming feature will work for 12 volts but the dimming effect will be less than it was for 6 volts.
Fri Oct 25, 2013 8:36 pm
My switch looks like this: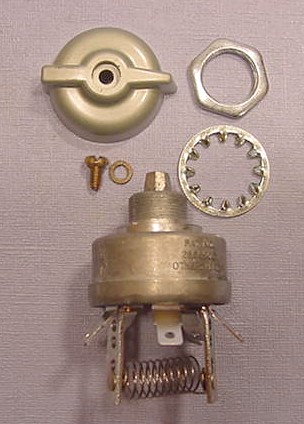 Fri Oct 25, 2013 11:16 pm
The one I had that looked like that had each terminal marked in the insulating board on the back side. Look closely.