Hengy called it right, and as you have figured out, that is a pain with the turnbuckle. an alternative is to pull the torque tub off the transmission and change the pedal and tube it mounts to, clutch rod, and throwout hanger bracket. the good thing about not changing all that is that unless something goes wrong it very seldom has to be done. Be sure to grease the throwout bearing while it is apart, because the turnbuckle one is a pain to grease after it is assembled. A grease injector helps a lot with greasing it once it is assembled.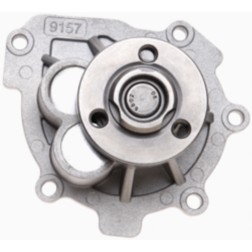 Picture compliments of NAPA.
the point allows you to push the check ball back and inject grease into the fitting.