Uh oh - looks like I broke something. I think the cub has met its match trying to push back the 2' high drifts across the driveway.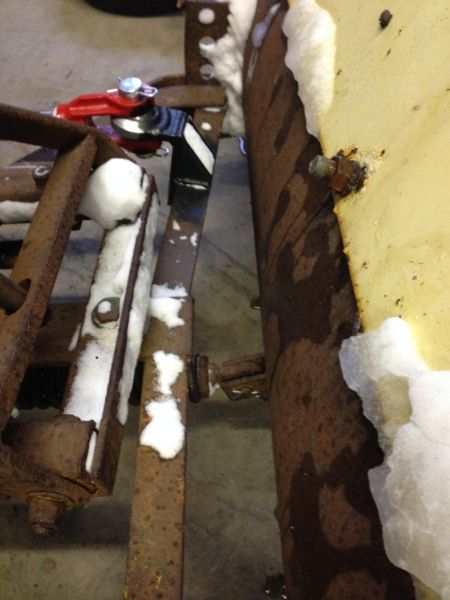 The weld broke on one end of the cross member, and with the load from the hydraulic cylinder there now it twisted like a pretzel. Tonight I cut everything apart - in some cases literally as I had to torch a few of the bolts/nuts off - and welded in a new cross member. OK the piece I put in is 1-1/2" x 1-1/2" x 1/4" angle, and the original part thickness was 5/16.
Repairs to the frame are done, and the cylinder mount has been welded in: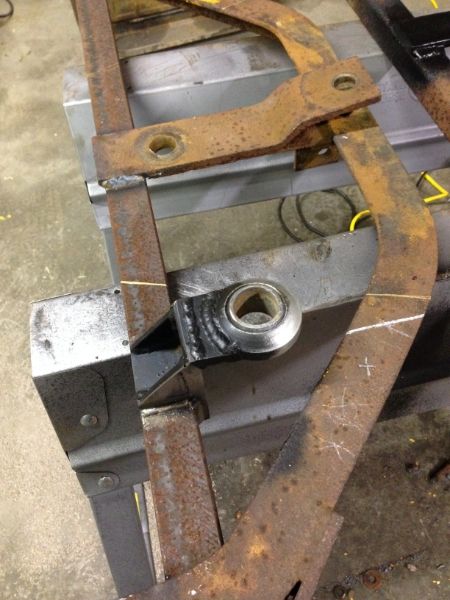 I've got a few parts to pick up tomorrow that I'll need to start putting the plow back together, but it's clear there needs to be some more support work added. See those gold lines? I'll be welding in some supporting framing tomorrow and hopefully wrap this up. Just in time to plow more snow!!!!