Mon Feb 24, 2014 11:12 pm
I was at one of the local antique stores last weekend and found a cute little cultivator in real good shape. The tag on it says its a David Bradley cultivator. Im guessing it was for one of their walk behinds. And for the price of $20, I carried it home. I widened it to its widest spacing and it works great behind my Cub. Since Cub cultivators are scarce in my woods, this will do. I just have to fabricate a lift system or some kind of lever to control the guage/ transport wheels from the seat. The one I bought looks just like it came out of the store brand new.
Tue Feb 25, 2014 8:49 am
And where are the pictures? I like to see pictures! Good luck on the fabrication of a lift system. Papa's Cub, aka Tom.
Tue Feb 25, 2014 11:02 pm
Forgive my afterthought, I totally forgot abuot pics, Ill have to take some in the morning.
Wed Feb 26, 2014 10:20 am
Looking forward to the pics - have a David Bradley walk behind (Dad's) w/cultivator - curious to see how you've modified it!! Ours got lots of use! Dusty B
Wed Feb 26, 2014 9:14 pm
You should get a David Bradley 2 wheeler to pull it, one of the best made, most useful pieces of equipment I have.T.J.
Thu Feb 27, 2014 12:01 pm
welderrx wrote:You should get a David Bradley 2 wheeler to pull it, one of the best made, most useful pieces of equipment I have.T.J.
Yes, you should. A friend of mine has a restored one he would sell. Sorry to say I don't have a picture. He went with me when I bought this Cushman and fell in love with the David Bradley and bought it. They were both restored by him and both are better than new.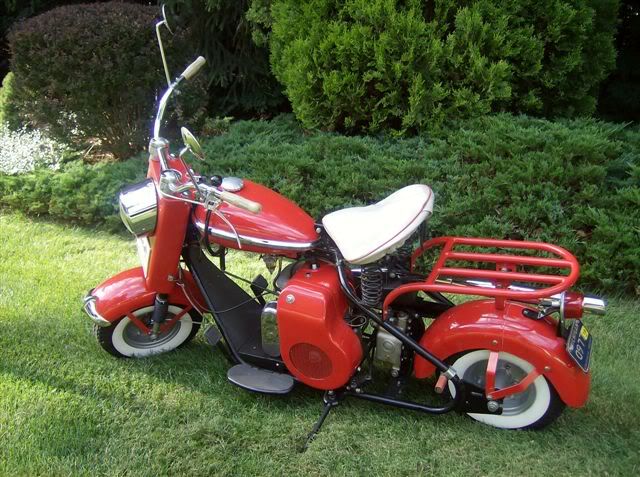 Thu Feb 27, 2014 12:29 pm
I have 3 different makes of 2 wheeled walk behind tractors with assorted attachments. No David Bradly. I find the plow the most useful implement to use behind the 2 wheeled tractor. 2 wheeled tractor and plow works great for small garden plots. Other implements are just to difficult to manage or I have other more practical methods of accomplishing the task.

I have modified, usually just the hitch, disk harrows and peg toothed harrows to work behind Cub Cadets.

I have a cultivator for 2 wheeled garden tractors, Have never used it. Easier to run the rear tine tiller down the garden rows.
Thu Feb 27, 2014 10:55 pm
Yes but you are all missing the whole idea. I AM LAZY. Thats why I will only own a four wheeled tractor. If I can find any way around the actual physical side of work, i am all for it.
Fri Feb 28, 2014 6:14 am
my "L" model gravely is an amazing machine for 7 hp . I have cut grass sitting on that sulky for about 20 years , and made many gardens with the rotory plow . since I started cubbing , the gravely's been left silent and forlorn . she will beat you to death , a young mans machine . I still love it and will hang on to her.
coppersmythe.............................
Fri Feb 28, 2014 8:56 pm
When the plants are tiny and hard to tell from the weeds you can't beat a walk behind. I like riding don't get me wrong but the eyes ain't what they used to be and the closer I can get to the plants the better when they are starting to pop thru.