Fri May 16, 2014 3:05 pm
Yesterday I agreed to purchase a 77 cub with cultivators will pickup Sunday. Tractor was owned by elderly man who only used it for cultivating commercial flower operation. has not been used for the last 5 or 6 years. I knew something did not look right and noticed draw bar was not on the tractor. He told me draw bar was off the tractor but he could not remember why. I did find it but no brackets. Doing some research today realized that it is missing the rear cultivators . He has 2 buildings I can look through but I never messed with cultivators and do not know what to look for. Was hoping someone could post some pictures. Looking at the manuals would this be a 144? Are the cultivators any value without the rears and how much value is lost without the rears ? I hate to back out as I feel sorry him he is alone and seems to be overwhelmed.
Fri May 16, 2014 3:32 pm
This is what you will be looking for along with at least 4 shanks, shovels and cuffs (clamps).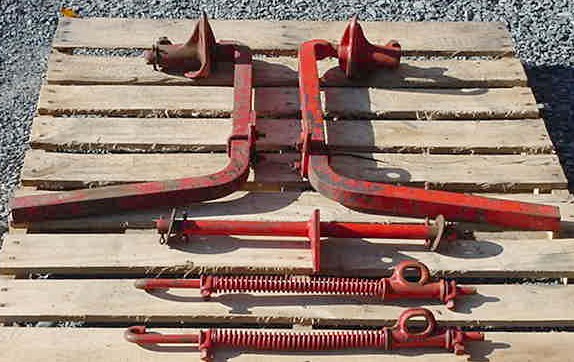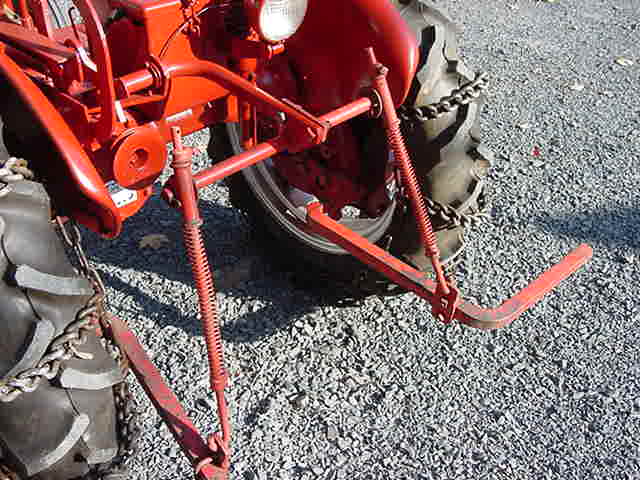 Photos from TM Tractor Parts.
Fri May 16, 2014 4:01 pm
Hey PR we use only the front cultivators on our Cub, there are some times when it might be nice to "scratch" behind the rear tires but most of the time we are after cultivating where stuff is growing in the rows and that is most accurately done with the front cultivators. Does the one you are looking at include some actual in-the-dirt cultivating options, such as discs, sweeps, etc.? And the wedge-bolt cuffs to attach them? That would make a difference also..... Let us know how it works out.....
Fri May 16, 2014 5:02 pm
if that's the one I seen the other day on craigs list it looked like a steal at the price he was asking.
Fri May 16, 2014 7:08 pm
Thats the one. You can come and see it.
Sat May 17, 2014 3:24 am
Phil, If you need me to go with you on Sunday just let me know. The cultivator shank clamps are off an A. I'll Pm you my cell # in case you don't have it.

Kirk
Sat May 17, 2014 6:27 am
did he repaint that looked like it didn't have the stipe on the hood.i was looking real good because I just bought a 78 with the same cultivator set up nothing in the rear.but the lift was on the back the guy I bought it from said that's all he had but he didn't want to look around for it.
Sat May 17, 2014 6:49 am
There was no stripe but hood did not look repainted. But I will look further. I did not see the lift on rear. I just knew something did not look quite right. I will let you know more when I get it home. I lost my Tablet so pictures are kind of a pain to post.