Welcome to the board!
motornutz wrote:my idler has no marks, I popped out the seal and checked from the mag side. I found the one on the gov though
With #1 at TDC on the compression stroke, the pointer and notch should line up exactly.
There should be a timing mark on the mag side of the idler gear. You will only see it when the #1 cylinder is at TDC on the compression stroke. When the dot is visible and in the center of view, the pointer should be lined up with the notch on the pulley. The scribe in the photo below is pointing to the timing mark on the back side of the idler gear.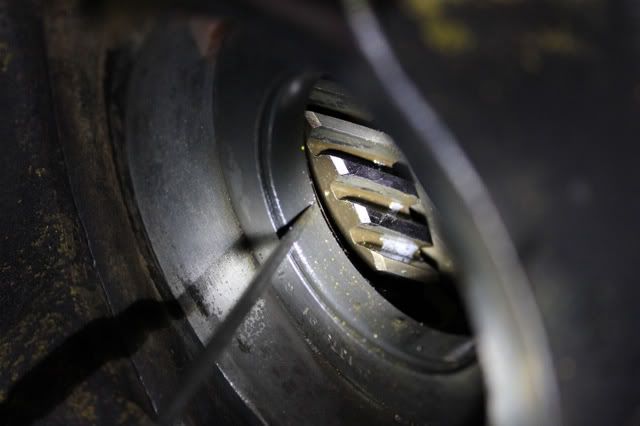 If you can't see the mark with the pointer and notch lined up, have someone slowly rotate the engine as you look in from the Magneto side to try and locate the mark.
After installation of the governor, the drive should look like the photo below. As John said, if it doesn't, you'll never get the ignition timed right with the Magneto.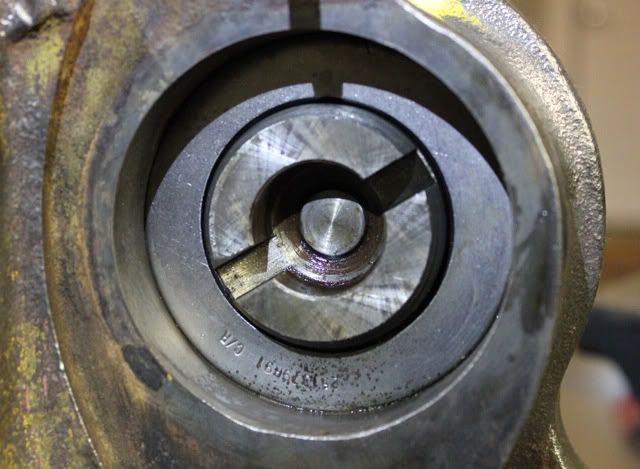 The GSS-1007 located here:
http://www.cleancomputes.com/Cub/Blue%2 ... Engine.htm
The last five pages are where you are at now.