Zorro wrote:

Yes please take pictures Paul, and if you happen to find anything that identifies who made the loader please let us know. I would like to see some pics on how yours is setup also.

Could it be that they were manufactured by International? On tractordata.com they mention a loader type "International 100"

http://www.tractordata.com/farm-tractors/004/6/8/4686-farmall-cub-attachments.html

Also, mine has Farmall Cub decals on the cylinders that look as old as the rest of the rig.
The loader that IH sold was a International 1000 one arm loader: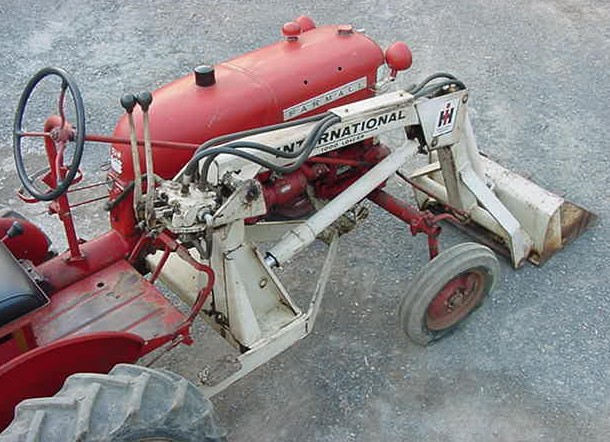 As for the cub decals, not sure why they are on the cylinders maybe there are some other identifying marks somewhere.