He ain't no trailer queen.
A little late for garden plowing, but a perfect time to do something ditching with the belly mounted disc plow. Thanks for the hook up tmays !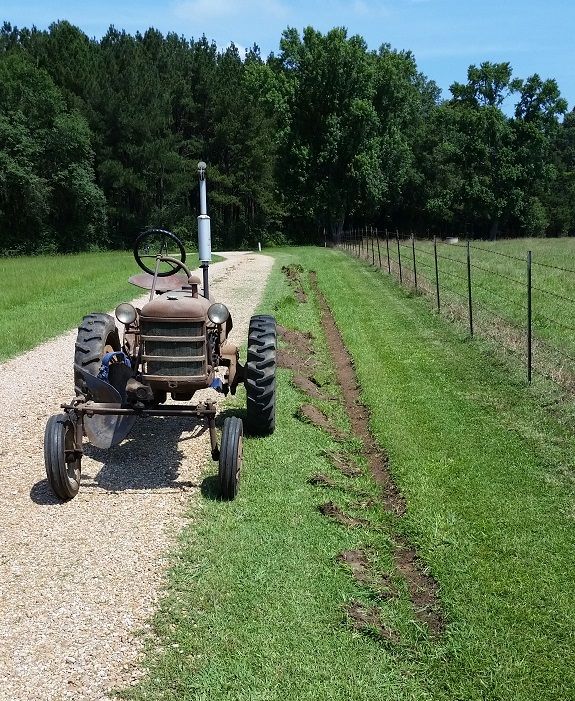 Then it was on to trimming some low limbs off some trees. I believe we hauled off seven 12' trailer loads of limbs.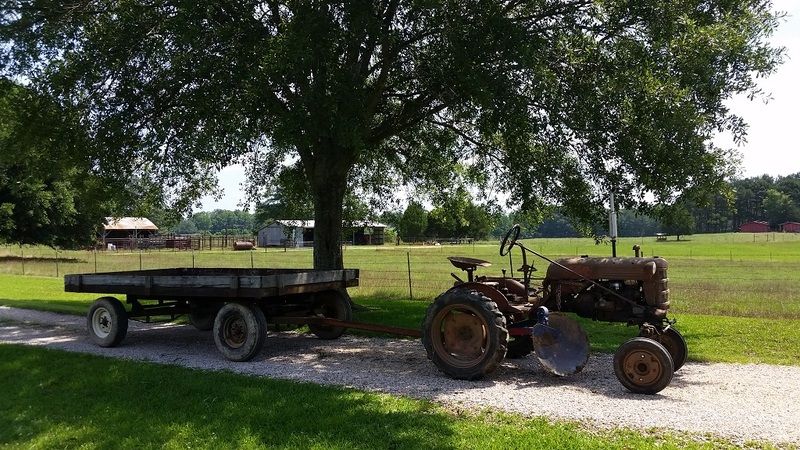 Sure is nice to get some help with the unloading.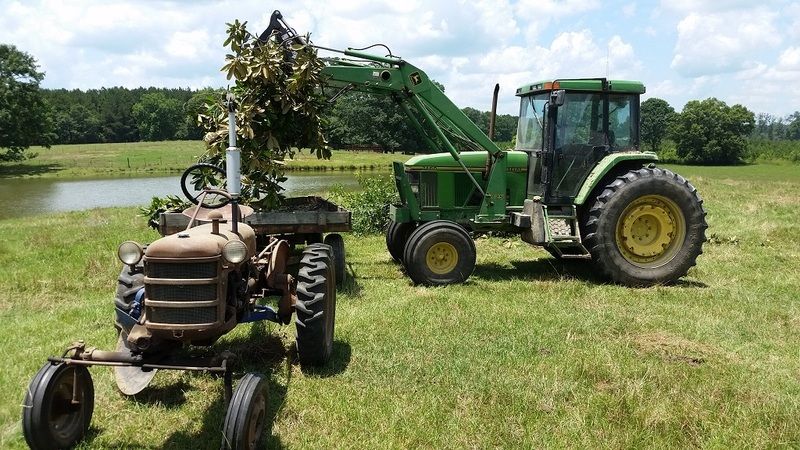 He ain't got much power. He needs an engine overhaul, a rear main seal replaced, the governor rebuilt, and all the slop taken out of the throttle linkage, but I hate to work on something that cranks on the first pull and will go do work.