Dragged my old Cub out from behind the garage--got tired of seeing it sitting so forlorn looking. Plus, it was lightly stuck and that was really bothering. I should have taken a picture at the start but you know how those things go....
Here's one from over 30 years ago: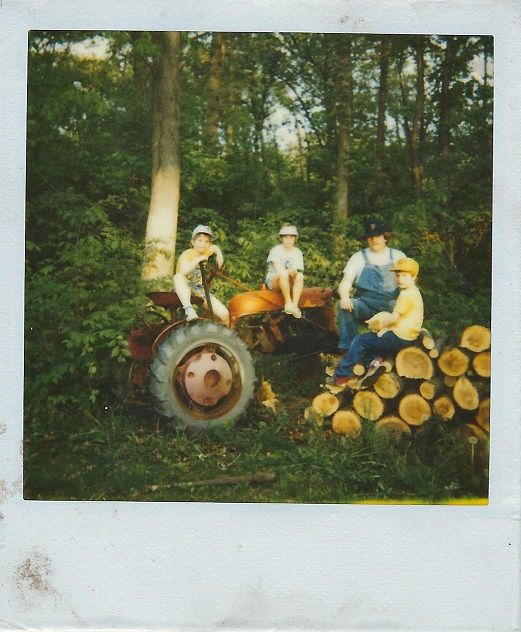 The cat is long dead--picked a fight with the wrong raccoon--but the rest of us are still kicking around.
My dad lost the air cleaner cup at some point and quit running it. I resurrected it in 1998. Smoked like a freight train and knocked when the bad governor allowed it to over-rev. I cheated and replaced the rings with oversize and put in new bearings. Plowed a lot of snow this way. After several years the smoking returned so I parked the Cub and moved onto bigger tractors (M, B, Super M, W9, 560).
Started stripping it down early July 2016. The paint job is about 15 years old, sitting outside.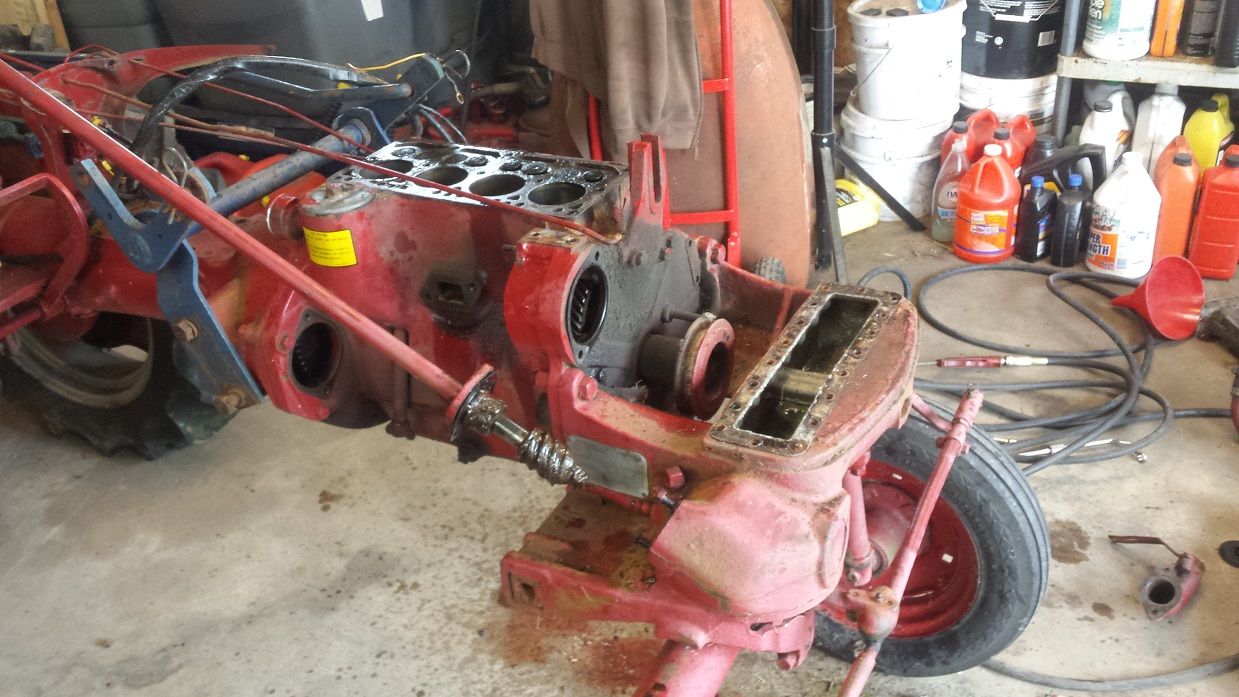 This is how I pulled the front pulley. Once I figured out the setup, it pulled super easy.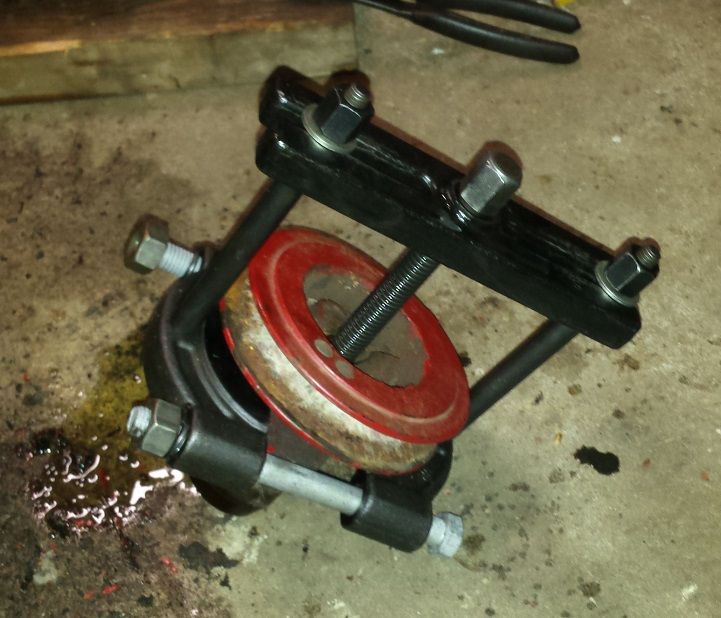 Didn't take long to strip it down to the block and get it onto an engine stand.