Hi all, it's me again with more problems than solutions.
So this is where my magneto used to go:
I want to put the distributor here, but the bolt is to big to go through the hole.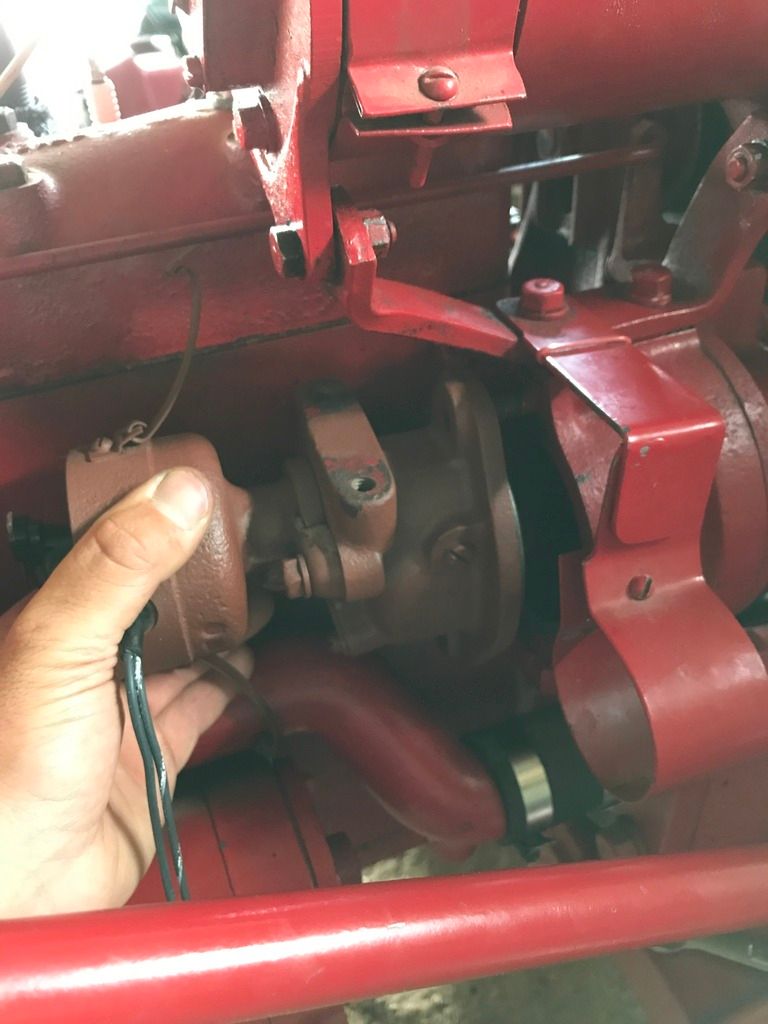 It fits through the other hole, but then the dist is bumping into other stuff. I'm assuming I'm holding it right side up in the picture.
Also, when I get it attached how do I static time it. I'm going to try to get a timing light, but would like to see if the cub will even run before I go buy that. I have pertronix installed in the distributor. Motor is currently at #1 tdc. My pulley only has 1 notch.