Forum rules
All photos must be your personal photos (no copyrighted material).
FarmallCub.Com forum upload attachment requirements:
Maximum attached file size:
512kb
Maximum dimension:
Unlimited
(as long as the file is less than 512kb)
Preferred photo attachments are via direct upload in post, and/or the CubFest Photo Server.
Commercial Photo hosting services will work, however, if the image links become broken due to discontinued service or deletion of the images, the posting will be marked for removal.
Tue Nov 08, 2011 1:58 pm
Had my Engagement pictures last weekend and thought it would be nice to have a few with my favorite little old tractors.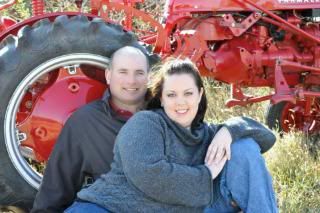 Then once we got done, I decided to have a little bit of fun with them all. So I decided to get them all out and running for a big family picture. Well I am missing 5 tractors total out of this pic, so imagine if they were all here.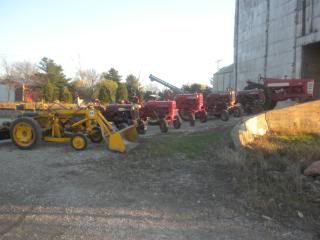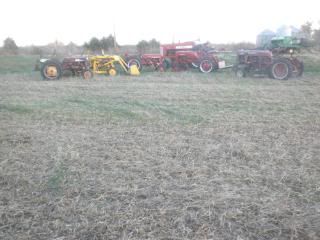 It was a rather fun day.
Tue Nov 08, 2011 3:15 pm
that's pretty awesome that your fiance wanted to do some pics with the tractors! She's a keeper for sure!!!
Tue Nov 08, 2011 11:48 pm
Congrats on the engagement! Great pics, thanks for posting!
Wed Nov 09, 2011 2:29 am
Nice pictures, CONGARTS on the engagement.