Forum rules
All photos must be your personal photos (no copyrighted material).
FarmallCub.Com forum upload attachment requirements:
Maximum attached file size:
512kb
Maximum dimension:
Unlimited
(as long as the file is less than 512kb)
Preferred photo attachments are via direct upload in post, and/or the CubFest Photo Server.
Commercial Photo hosting services will work, however, if the image links become broken due to discontinued service or deletion of the images, the posting will be marked for removal.
Sat Jan 07, 2012 6:49 pm
I thought I would post some pics with my planter installed.I bought it piece by piece from at least 6 forum members. Patience and cub express will yield results.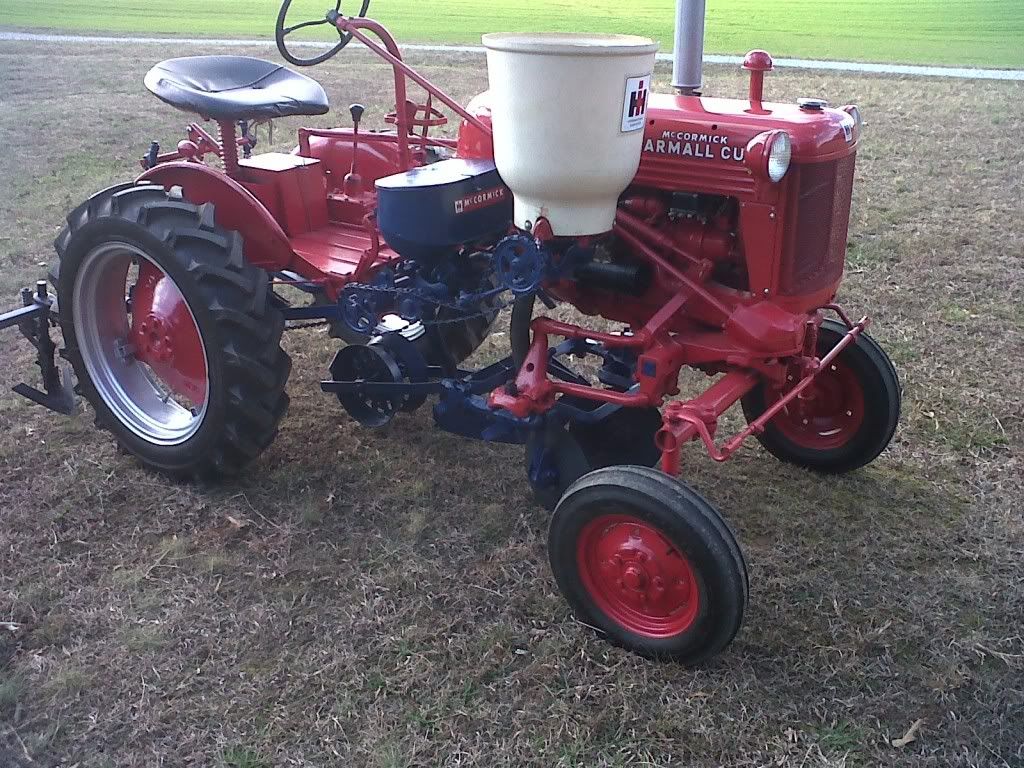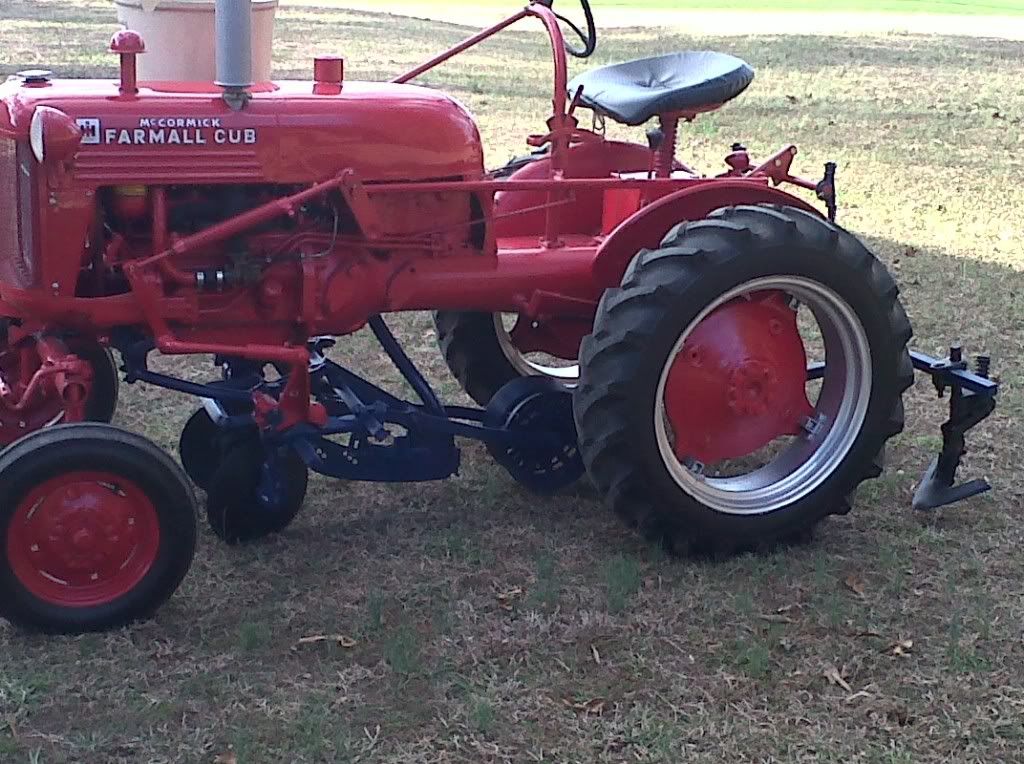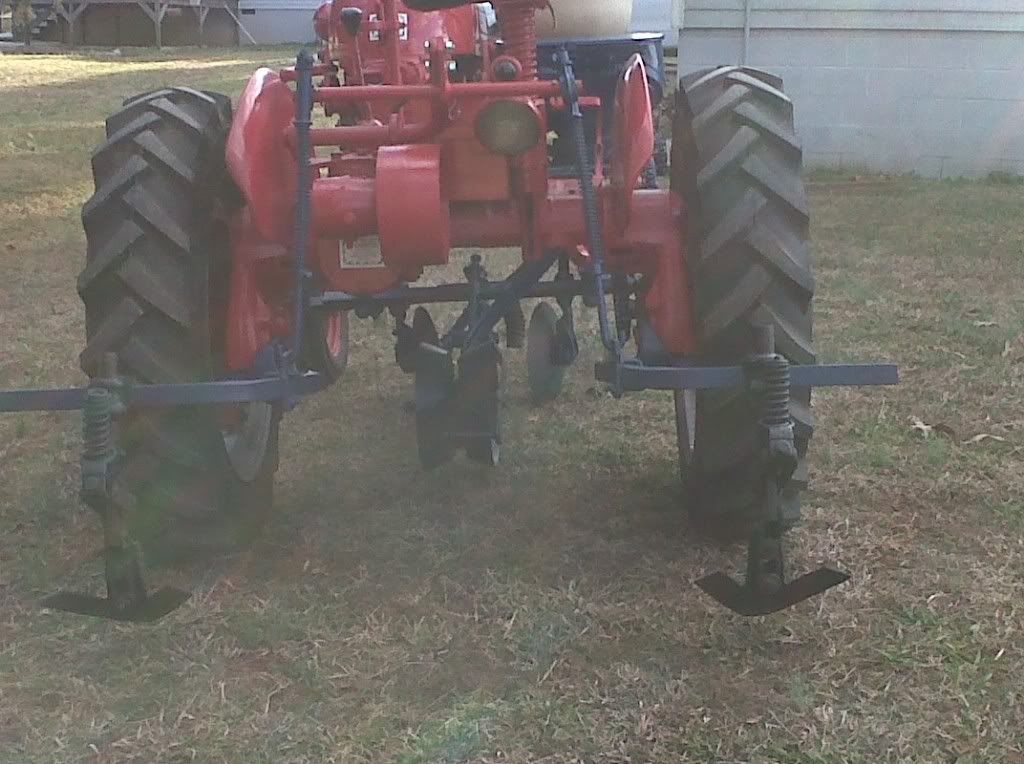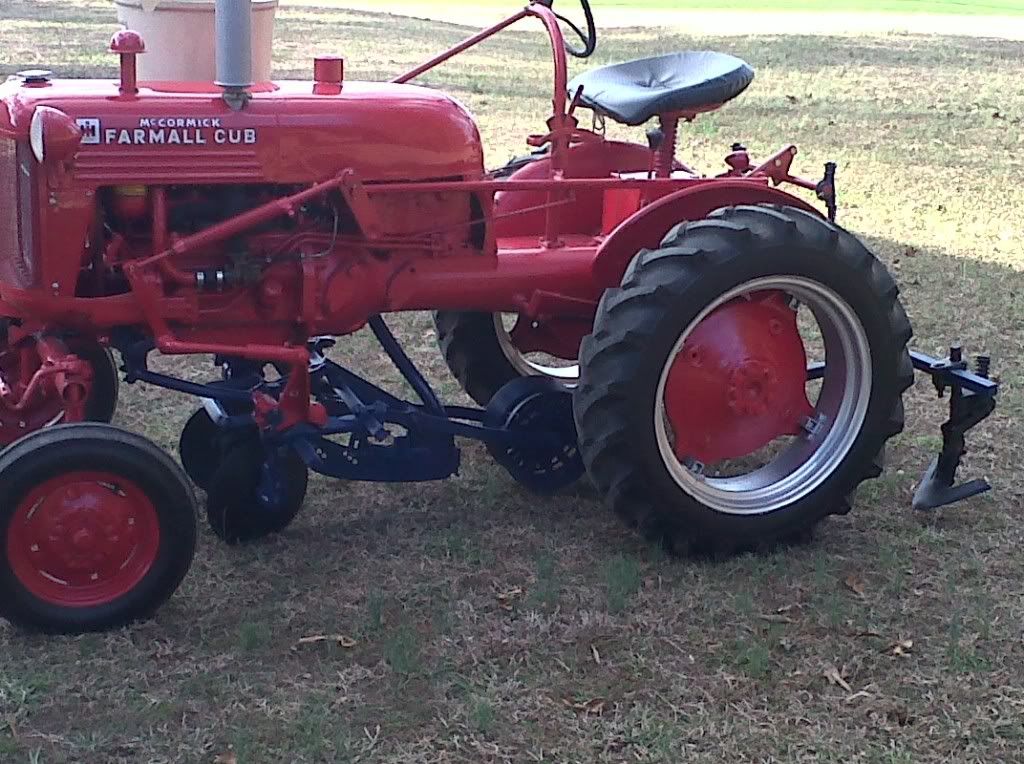 Sat Jan 07, 2012 7:22 pm
Sweet!
Sat Jan 07, 2012 7:33 pm
Mmmm, my Dream Cub
Sun Jan 08, 2012 10:30 am
Now that's first class !
Sun Jan 08, 2012 1:13 pm
a show winner
Sun Jan 15, 2012 5:55 am
nice job, effort well placed! coppersmythe..........................................
Sun Jan 15, 2012 8:55 am
Looks excellent!
Sun Jan 15, 2012 7:17 pm
very nice
Tue Jan 17, 2012 8:40 am
Nice job !
Thu Jan 26, 2012 10:48 pm
Where did you find all those parts?
Fri Jan 27, 2012 8:01 am
Awesome. Absolutely awesome. Great job, buster38!!
Fri Jan 27, 2012 8:24 am
Very nice!! Those Cub/Super A planters were crude as they could be, but they are so cool!

Al
Fri Jan 27, 2012 8:38 am
Very nice job!! Wow!