Forum rules
All photos must be your personal photos (no copyrighted material).
FarmallCub.Com forum upload attachment requirements:
Maximum attached file size:
512kb
Maximum dimension:
Unlimited
(as long as the file is less than 512kb)
Preferred photo attachments are via direct upload in post, and/or the CubFest Photo Server.
Commercial Photo hosting services will work, however, if the image links become broken due to discontinued service or deletion of the images, the posting will be marked for removal.
Fri Feb 24, 2012 12:20 am
Here's what I saw December 2010....
Its amazing how much grease and layers of paint it had on it... it doesn't look bad in the pic. the guy said it wouldn't run. Replaced a few spark plug wires and put fresh gas in it and it cranked right up. amazing what spark and fresh gas will do. He "cleaned" the carb and used blue rtv instead of buying a gasket... that didnt go well. coolest thing I noticed... an extra light mounted under the floor pan... for when you just have to weed the garden at night.
Wed Feb 29, 2012 4:21 pm
Nice picture of a real work horse.
Thanks !
Wed Feb 29, 2012 10:15 pm
very nice tractor. i can relate to the cleaning process. she looks just fine like she is. coppersmythe..............................................
Mon May 07, 2012 5:21 pm
Duplex hopper electrolysis showing original layer of blue being uncovered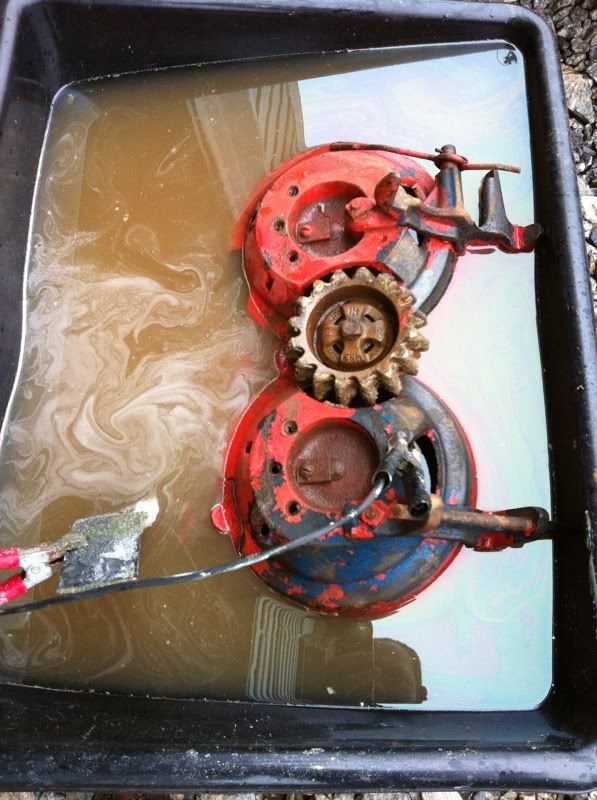 Mon May 07, 2012 5:27 pm
Some parts and pieces being painted...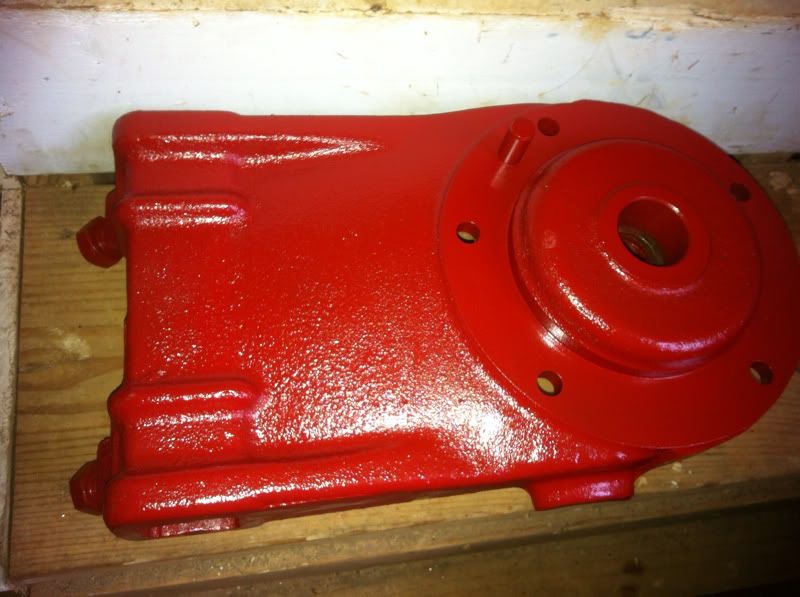 Duplex hopper bracket and others pieces
Duplex hopper, fertilizer hopper, and Poax cotton hopper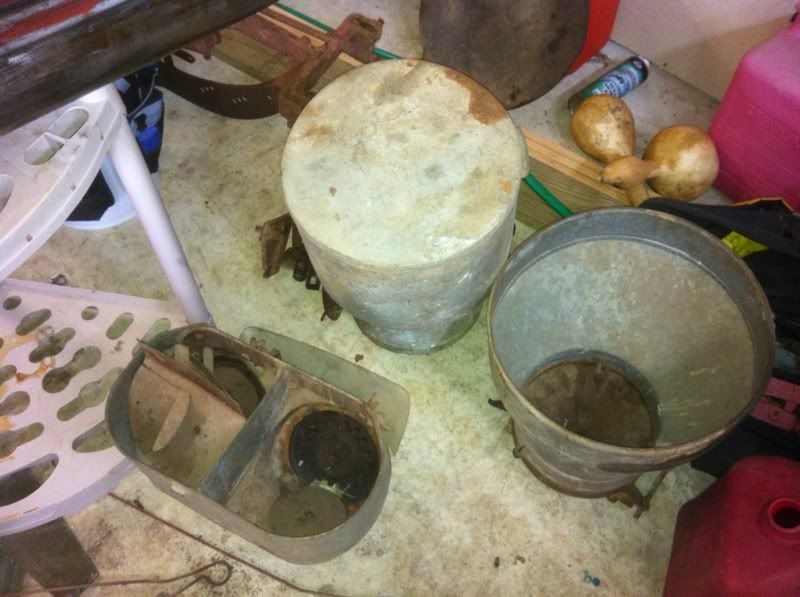 Rebuilding hydraulics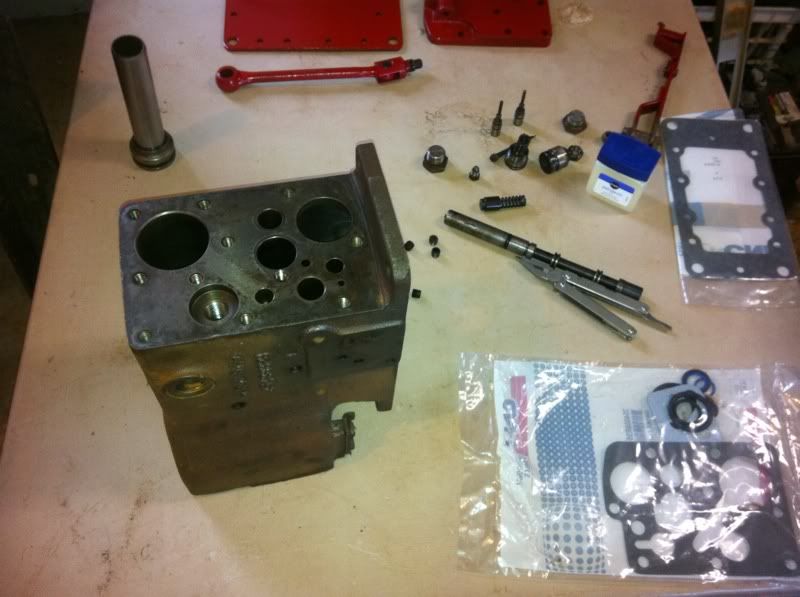 Mon May 07, 2012 5:29 pm
Stripping her down