Mon Mar 12, 2012 12:59 pm
Browsing through the pictures here and realized I haven't posted any here of "Otis". Here's a couple taken this weekend while I had it out down in the field working alongside one of my "other" tractors...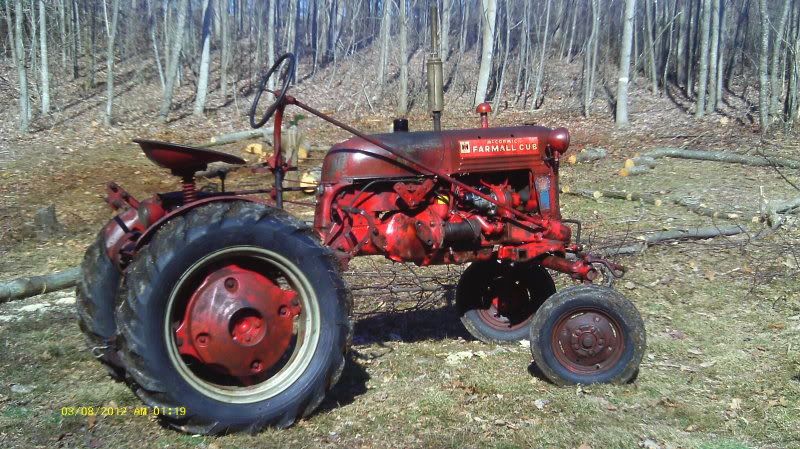 I know someone will probably ask for it, so here's a close-up of the "Blue Ribbon Reconditioned Decal"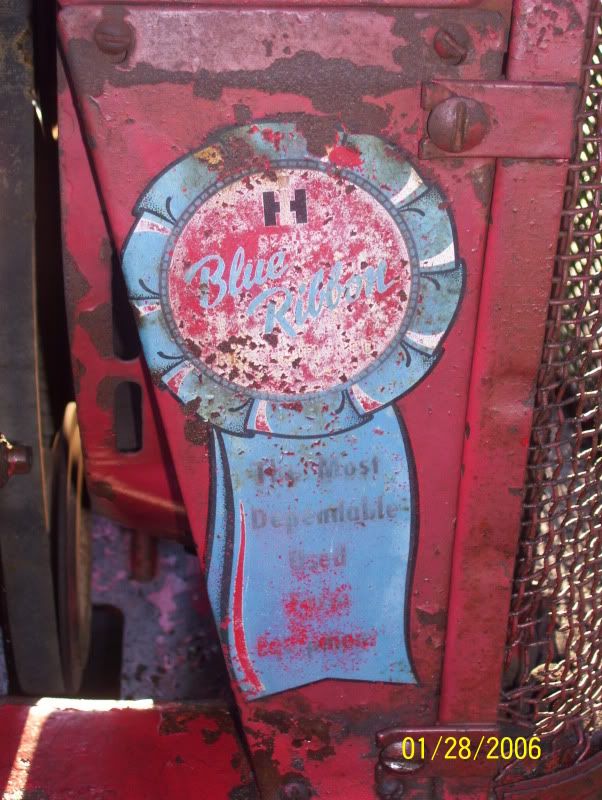 Mon Mar 12, 2012 3:08 pm
Great pics and a very nice tractor! Thanks for posting!
Mon Mar 12, 2012 3:14 pm
Thanks for posting. Otis looks great (and nice Blue Ribbon)!
Mon Mar 12, 2012 9:31 pm
very nice cub dusti i wish i see more originals like this i think i saw your M at got to be NC last year
Sharpe little tractor id leave that little rascal the way it is haha

my great granddad used a 47 cub to plow my great grandmas garden way back in the 60s wish it was still in the family along whit my granddads super M 100 140 an ford 4000 and my other grandads IH 300 utility
Thu Mar 15, 2012 7:38 am
Thank you all for the compliments on my little Cub!

Tractorguy140 you did see my my M at Got To Be NC last year. This year everyone wants me to bring the Cub down for the show, so I'll be traveling much lighter this year!

My Poppy bought a Cub new in '51, traded it when I was in high school on a 640 Ford. We still have the 640 and my Dad has a '73 4000 Diesel that he is restoring now.
Tue Sep 24, 2013 3:10 pm
[size=150]Otis finally got himself a "new" disc plow a couple weeks ago...couldn't resist taking it down to what's left of the garden the other Sunday afternoon and making a couple passes with it. That plow is sweet...
[/size]
You do not have the required permissions to view the files attached to this post.
Wed Oct 09, 2013 9:38 am
Really nice cub!
Tue Jan 14, 2014 11:02 pm
Nice Photos of the 49 Blue Ribbon Cub there Dusti. we are currently working on a Cub Only Plowday / swap meet / Show Cub Fest put on by IH Chapter 37. Its in the works now but soon maybe this year 2014 we will have it up and running.

Matt
Farmall51