Forum rules
All photos must be your personal photos (no copyrighted material).
FarmallCub.Com forum upload attachment requirements:
Maximum attached file size:
512kb
Maximum dimension:
Unlimited
(as long as the file is less than 512kb)
Preferred photo attachments are via direct upload in post, and/or the CubFest Photo Server.
Commercial Photo hosting services will work, however, if the image links become broken due to discontinued service or deletion of the images, the posting will be marked for removal.
Sat Jun 09, 2012 11:05 pm
I just got my first cub this week. I think it will be a good one for me to learn on. It runs good but does need a good cleaning and a few parts. I am trying to locate a fasthitch lift rod for it and it needs a seat pan to replace the cobbled up parts of a deluxe seat frame that someone mounted on the post but I am anxious to get to work on it. I mainly bought it to work in my ever expanding garden, plow, disc, cultivators and blade hopefully coming soon, and help with chores around the yard. I can't make it to nice or I won't be able to put it to work. Unless I get another one! LOL These things are addicting!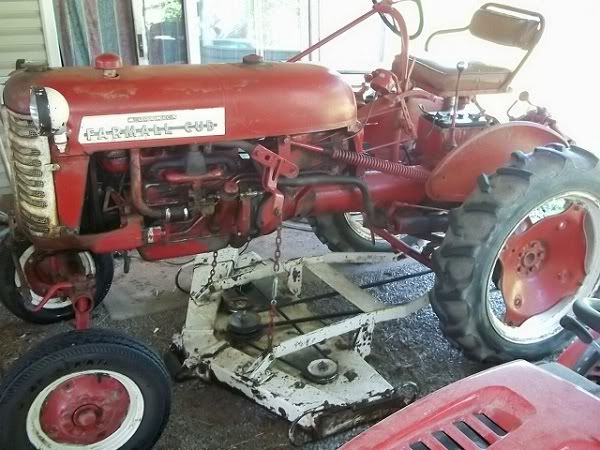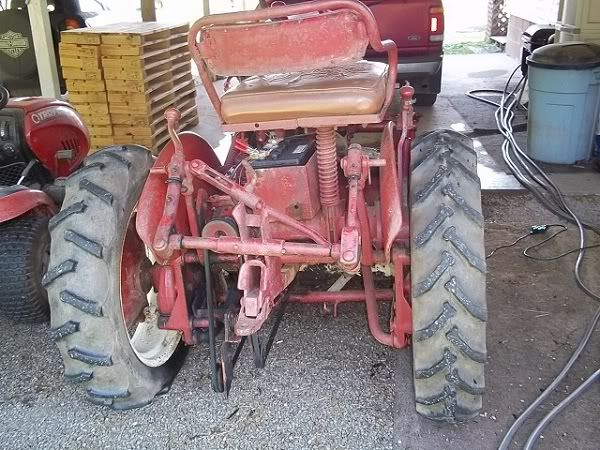 Sat Jun 09, 2012 11:35 pm
viewtopic.php?f=28&t=71501
Looks like a nice Cub, enjoy!!
Bob
Sun Jun 10, 2012 6:17 am
It looks like you got a good one.


Tom
Sun Jun 10, 2012 6:19 am
Nice!
Sat Jun 16, 2012 4:22 pm
Nice cub - I like those white grill model years
Sat Jun 16, 2012 4:32 pm
Looks like a good one. I like the multi grilles.