Moderator: Team Cub
Forum rules
Notice: For sale and wanted posts are not allowed in this forum. Please use our free
classifieds
or one of our site sponsors for your tractor and parts needs.
Boss Hog

Cub Pro

Posts: 10239
Joined: Mon Oct 24, 2005 8:35 pm
Zip Code: 23962
eBay ID: dmb2613
Circle of Safety: Y
Location: VA. Randolph
This one is a little rough but some good parts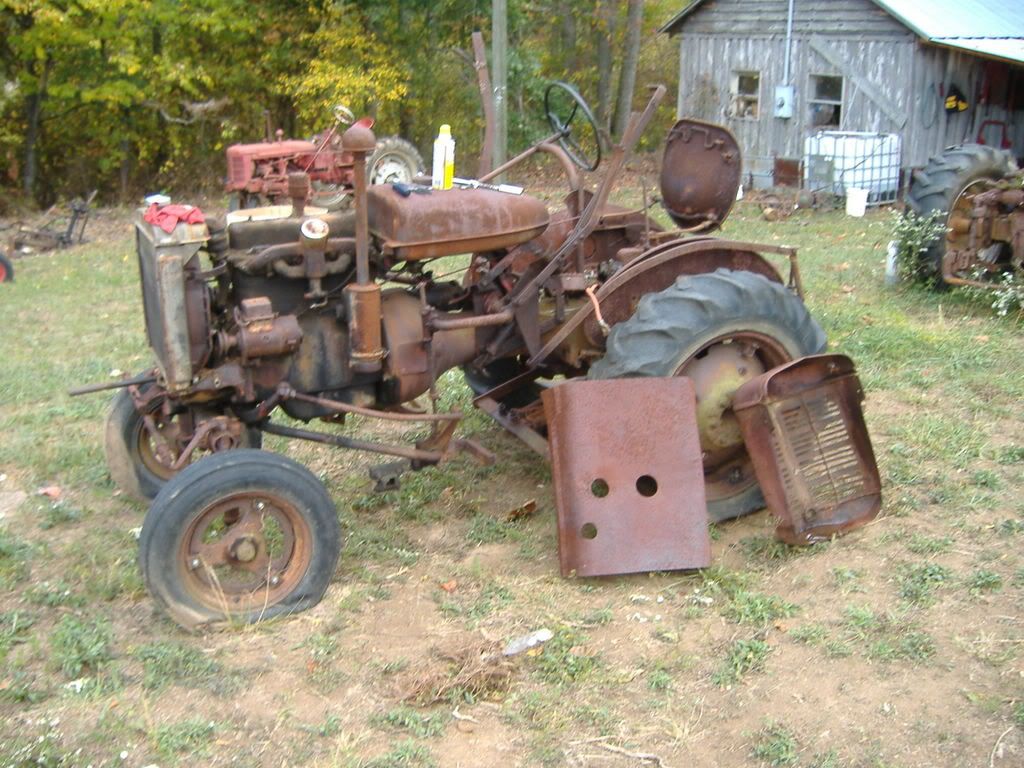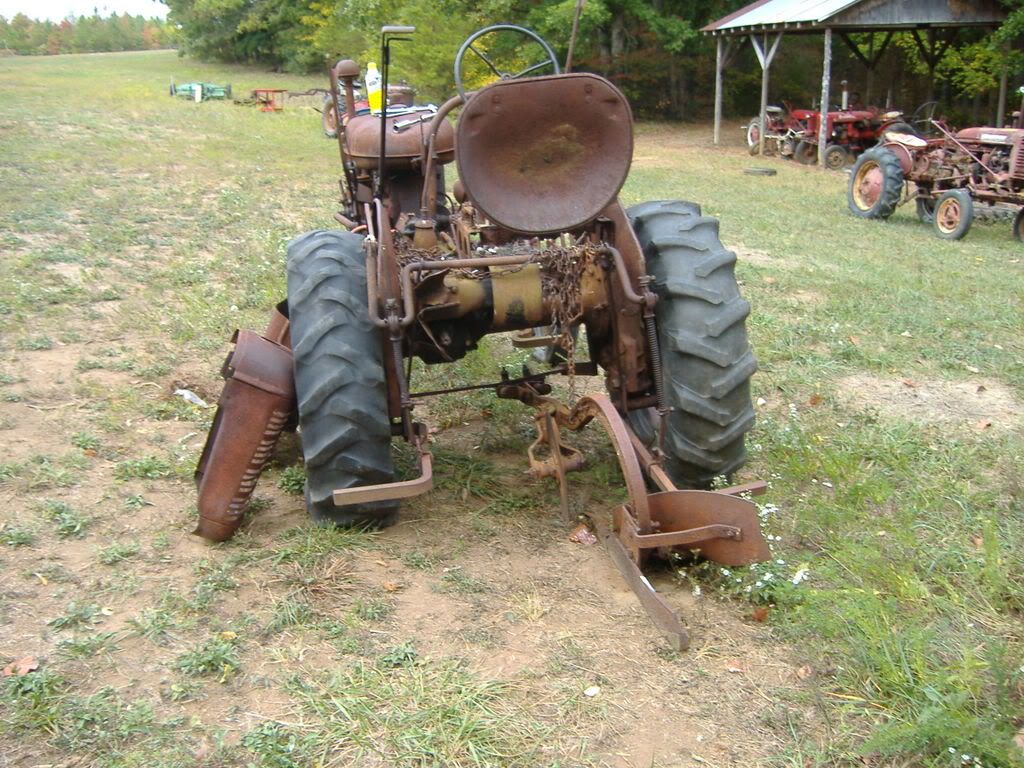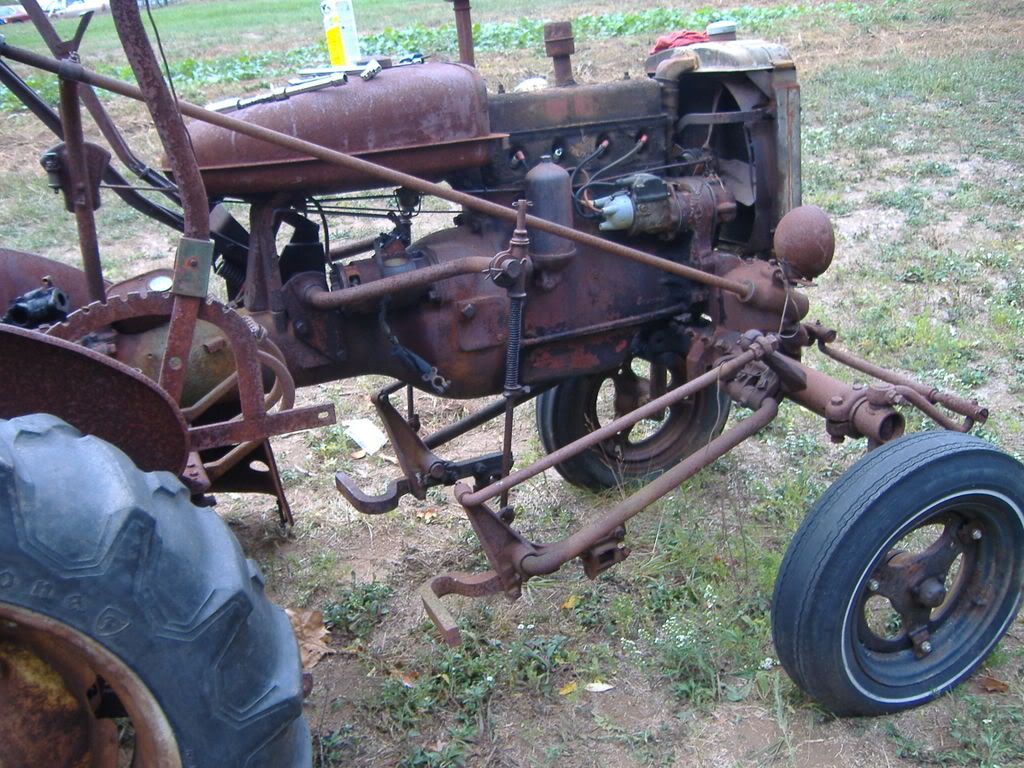 If you see something you need let me no
David
IN GOD WE TRUST
All others pay cash
Boss Hog
Power corrupts; absolute power corrupts absolutely
byJohn Emerich Edward Dalberg
---
Dan England

Cub Pro

Posts: 3094
Joined: Sun Feb 02, 2003 8:37 pm
Zip Code: 71770
Location: AR, Waldo
---
spiveyman

10+ Years

Posts: 1674
Joined: Wed Oct 11, 2006 8:11 pm
Zip Code: 29644
Location: SC, Fountain Inn
---
John *.?-!.* cub owner

Team Cub Guide

Posts: 22626
Joined: Sun Feb 02, 2003 2:09 pm
Zip Code: 63664
Tractors Owned: 47, 48, 49 cub plus Wagner loader & other attachments. 41 Farmall H.
Location: Mo, Potosi
Dan England wrote:David: Did any "A" come with a starter. If not did any have the opening needed to install one? The few A which I have seen lacked a starter. Dan
You can see the starter on that on in the last picture, behind the lift arm. On an A the starter faced the rear, not the front like on a cub.
If you are not part of the solution,
you are part of the problem!!!
---
Dan England

Cub Pro

Posts: 3094
Joined: Sun Feb 02, 2003 8:37 pm
Zip Code: 71770
Location: AR, Waldo
---
Virginia Mike

10+ Years

Posts: 1300
Joined: Tue Nov 23, 2004 7:21 pm
Zip Code: 24095
Tractors Owned: '49 Cub
'49 JD "B"
'79 JD 2040
'50 DB "Garden Tractor"
'52 DB "Super Power"
'56 DB "Big 5"
'62 DB "Super 600"
'37 McCormick Deering "LA" engine
Location: Stewartsville, Virginia
---
Boss Hog

Cub Pro

Posts: 10239
Joined: Mon Oct 24, 2005 8:35 pm
Zip Code: 23962
eBay ID: dmb2613
Circle of Safety: Y
Location: VA. Randolph
---
grumpy

Cub Pro

Posts: 2781
Joined: Tue Jan 10, 2006 12:03 am
Zip Code: 15522
Circle of Safety: Y
Location: PA. Bedford (Centerville)
---
Boss Hog

Cub Pro

Posts: 10239
Joined: Mon Oct 24, 2005 8:35 pm
Zip Code: 23962
eBay ID: dmb2613
Circle of Safety: Y
Location: VA. Randolph
---
Jim Reid

10+ Years

Posts: 1114
Joined: Fri Jan 30, 2004 10:51 am
Location: East Bend,NC
---
Boss Hog

Cub Pro

Posts: 10239
Joined: Mon Oct 24, 2005 8:35 pm
Zip Code: 23962
eBay ID: dmb2613
Circle of Safety: Y
Location: VA. Randolph
---
---
Return to "Farmall A, Super A, AV, 100, 130 & 140"
Who is online
Users browsing this forum: No registered users and 2 guests