Fri Oct 19, 2007 7:46 pm
This one is a little rough but some good parts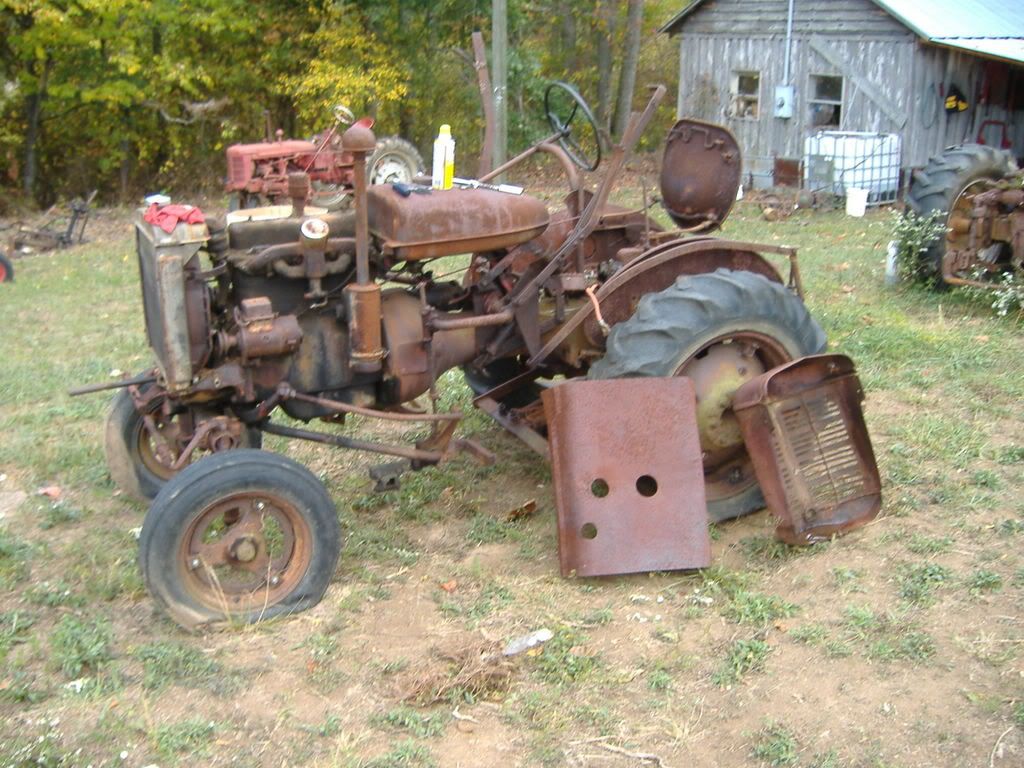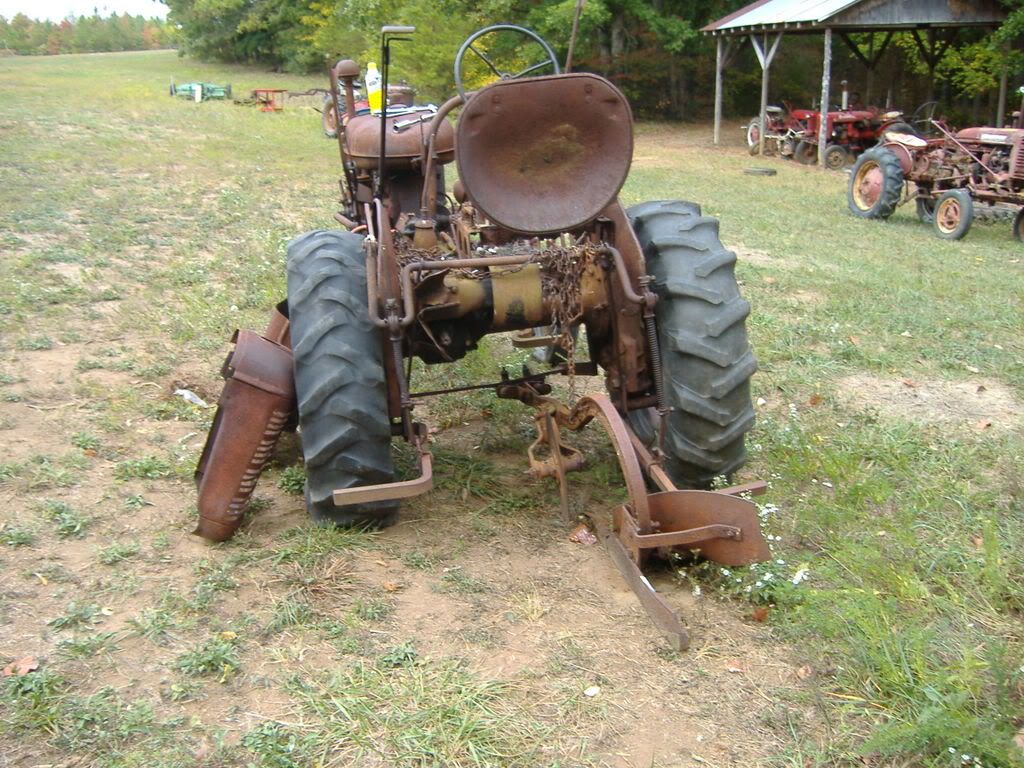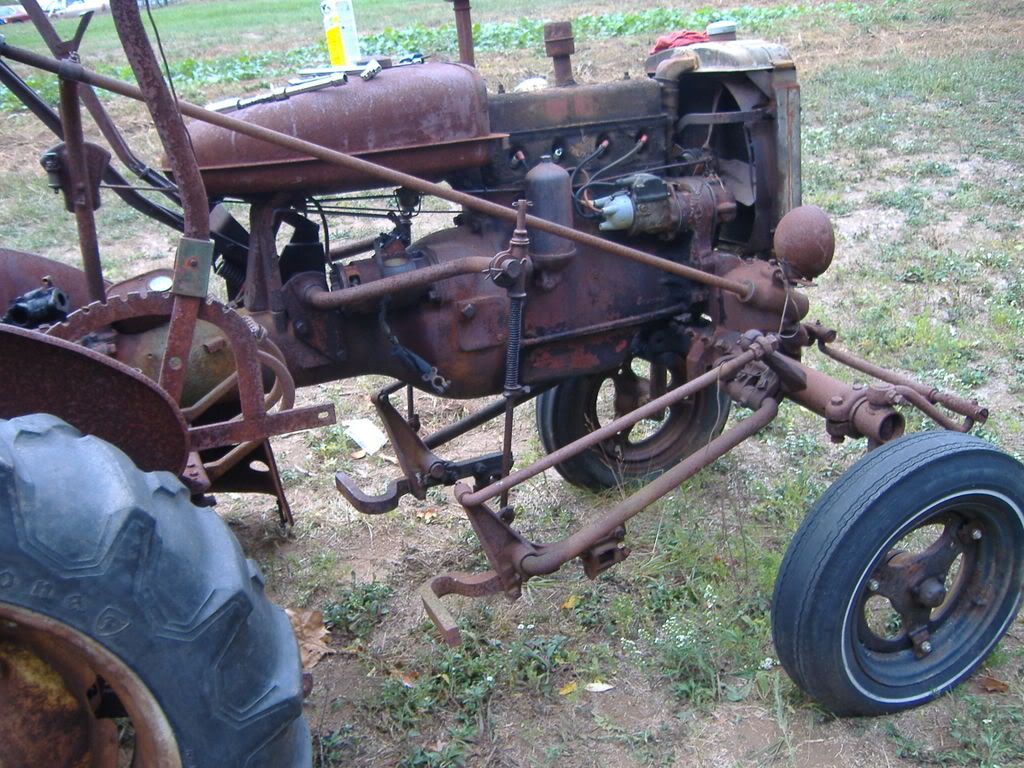 If you see something you need let me no
David
Fri Oct 19, 2007 8:36 pm
David: Did any "A" come with a starter. If not did any have the opening needed to install one? The few A which I have seen lacked a starter. Dan
Fri Oct 19, 2007 9:56 pm
I think I saw one with electric start a few months back on the side of the road. I cant imagine they didnt ever have it? I'm sure it'd probably be an option though, right?
Fri Oct 19, 2007 10:47 pm
Dan England wrote:David: Did any "A" come with a starter. If not did any have the opening needed to install one? The few A which I have seen lacked a starter. Dan
You can see the starter on that on in the last picture, behind the lift arm. On an A the starter faced the rear, not the front like on a cub.
Sat Oct 20, 2007 5:40 am
Yes John, I see it now. Looks like it is mounted at or near the top of the engine. Dan
Sat Oct 20, 2007 6:41 am
David,
That one has a lot of potential. Any idea of the year? Cultivators and moldboard plow mounted at the same time. First time I'd seen that.
Best,
Mike
Sat Oct 20, 2007 8:14 pm
Mike, Its a 1944 model got it running today smokes a lot but was setting for about 15 years
David
Sat Oct 20, 2007 9:23 pm
David. You just ain't right.
Gotta stop by there on my way to Greensboro. Keep up the great work. grump
Sat Oct 20, 2007 9:50 pm
Grumpy come on by would like to meet you
David
Sun Oct 21, 2007 7:44 am
David i have figured out how you find all of these tractors you get LOST and accidentally find them.
Jim.
Sun Oct 21, 2007 7:54 pm
Jim, you are right, I only got turned around a couple of times when I left your place
David