Mon Apr 30, 2012 3:40 pm
Just got done powder coating one of my rims. Coating turned out ok but am trying to decide if i like the color i hva picked out before i coat the other three.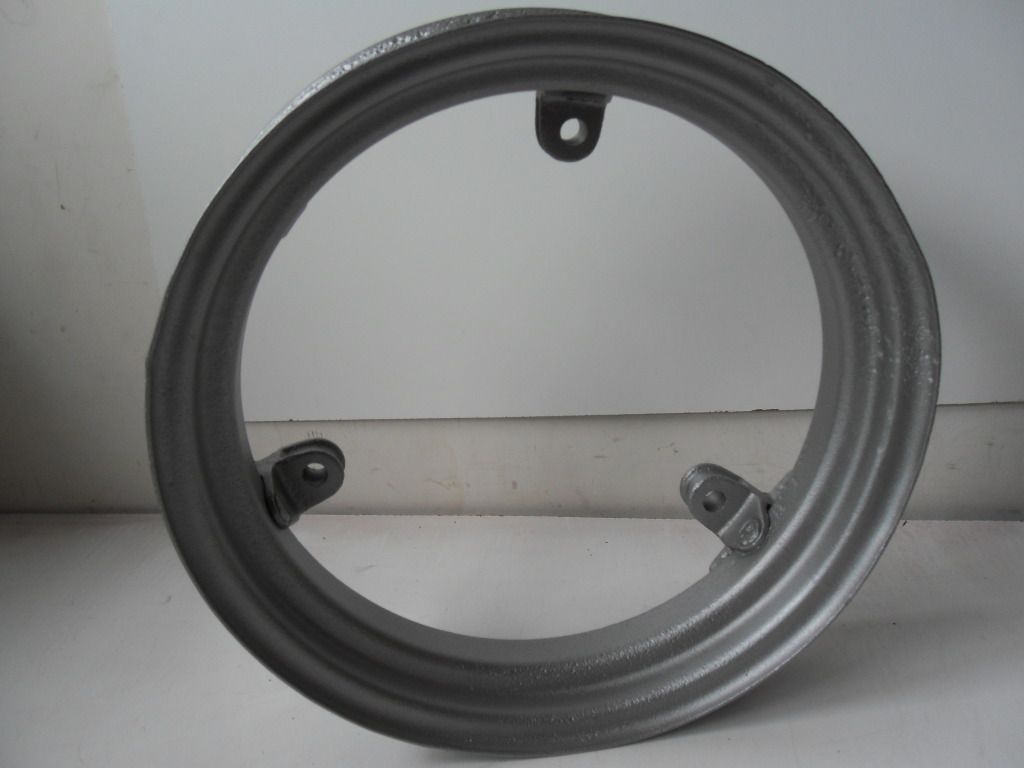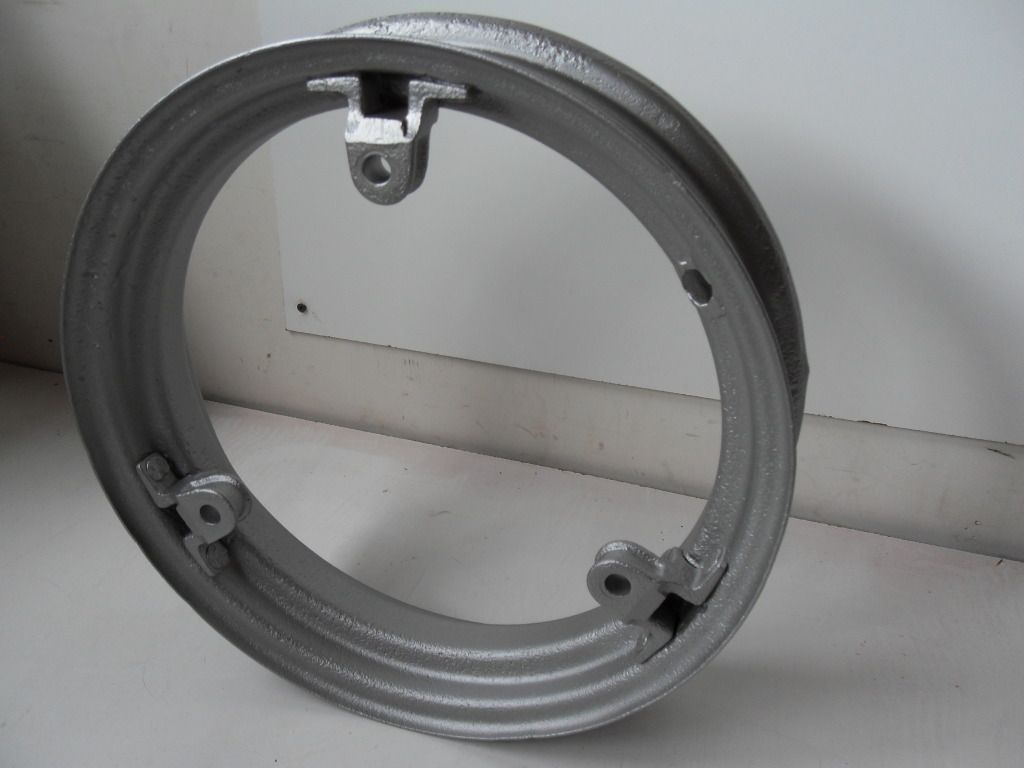 What does every one think? I can get a more silver color or i can put a clear top coat on it with a high gloss or a medium gloss.
Thanks
MJ
Mon Apr 30, 2012 4:35 pm
I'd probably just give it another coat of silver.
Mon Apr 30, 2012 6:34 pm
It may just be the lighting, but it looks like it might be a little darker than the originals were. If you like the color, that's all that counts.

Bob
Tue May 01, 2012 6:50 am
Yes, what Bob said.
Tue May 01, 2012 7:24 am
Ditto what Bob said...
Tue May 01, 2012 7:59 am
Thanks everyone.
Thats the first time i have every powdered anything silver and have never powdered a rim. Only thing i wish is that it was not so pitted. we will see what i come up with.
Tue May 01, 2012 10:59 am
I was going to say,,,looks pretty pitted to put much $$$$$ into them....Rattle can till ya find better ones!!!! Kevin
Thu May 03, 2012 11:02 am
Powder coating the rims is great if you want to show only, I had all our tractors powder coated , the problems I faced are as follows
1 the clear coat over the silver tends to look stained after numerous washings
2. surface rust is beginning to bleed through
3 bridging of powders leads to rust around any attachments like the mounting brackets on the rim

" Solutions"

1 repaint the clear coat from time to time
2 keep in a reletively dry place and keep rims waxed and polished
3. I put clear silicone around any areas that may have been bridged during powder coating. that may flake off, to keep the moisture out.
Just a few things I have noticed on our 49 after 7 yrs after resdtoration. I did these on our 1940 M we restored last yr hope to keep the rims show qaulity for yrs .
My.o2
Phil
Mon May 14, 2012 10:17 pm
Just remember that these rims didn't have any coating on them from the factory, so there is no "correct" color.