Sun Jun 08, 2014 6:18 pm
Well, I am having the worst time trying to find a new hose to go between the intake and the carburetor on my 1965 Farmall 140. Does anyone know of a specific location on the web where I can purchase this part?

And also having a really hard time finding decals for my L22 sickle mower. There is only a few and I am not sure anyone makes them, but if anyone knows of a location of these as well I would GREATLY appreciate it. Thanks so much!
Sun Jun 08, 2014 6:55 pm
Welcome to the Forum. Tim Talleur (tst on the Forum) makes implement decals. Send him a PM and see if he has what you need.

Bob
Sun Jun 08, 2014 6:57 pm
Are you talking about the hose from the carb to the breather? If so you can find it at about any parts store, it is just stick hose
Mon Jun 09, 2014 10:22 am
This is what it says in the parts book on partstore.caseih.com:

"NSS - NOT SERVICED - HOSE, air cleaner connection, units B and D, furnish 1-9/16 in. from 1-5/8 in. ID bulk hose"

Just go to your local auto parts store and ask for a 1-9/16" length of 1-5/8" air cleaner (or radiator) hose.
Thu Jun 12, 2014 1:38 am
Thanks for the tip on the breather hose, I feel like an idiot not thinking of just using radiator hose but I guess I thought it would've been a specialized part.
And I'll contact him ASAP about decals, that is great to know that there are still options available.
I am now having trouble identifying what exactly to call this piece since several sites and EVERYONE on eBay calls it something different. Here is a picture of the rod I'm talking about that runs from the front of the tractor to the back and has the compression spring on the end -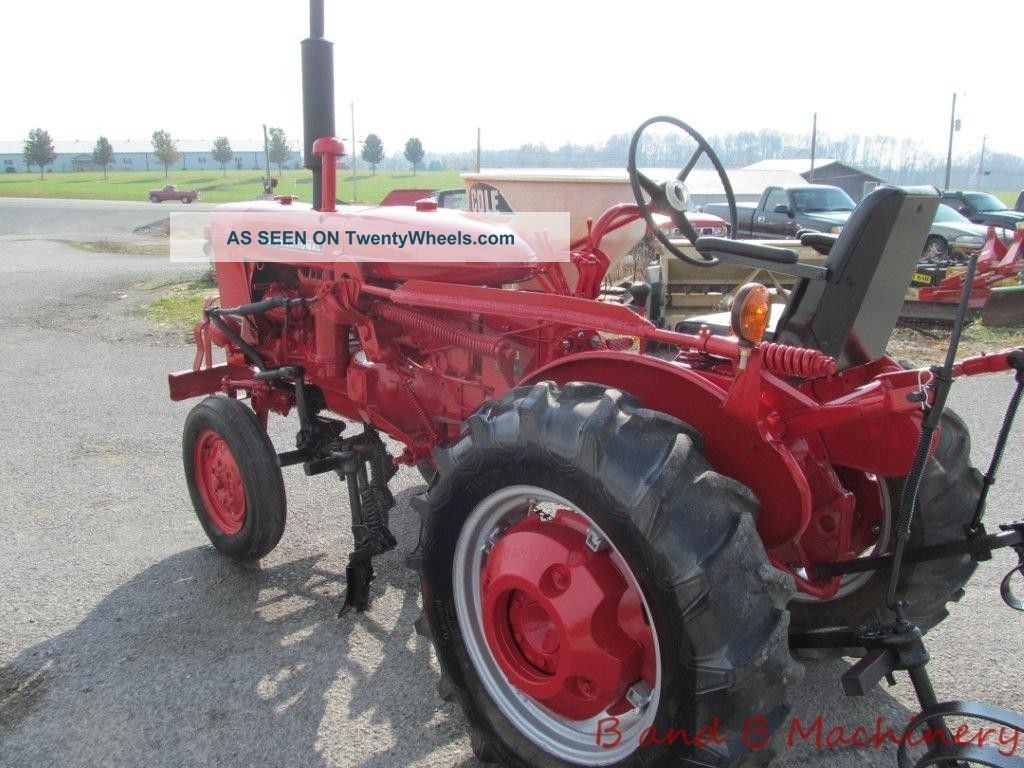 Here is a picture of the lift rod without a spring on it -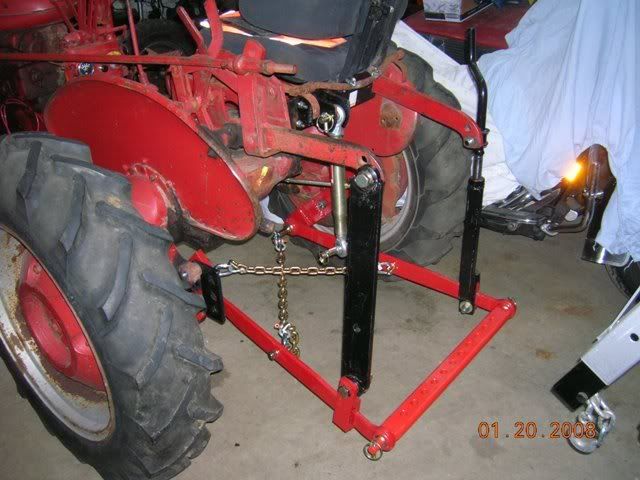 Mine appears to not have a spring, but my great grandfather was bad about taking stuff off and never putting it back on. I didn't know whether this should be there always and if some people just decided to ditch it if it ever got wore out.
I have to purchase this rod completely new, or find a good used one because the one on mine is trashed so knowing the name or having a part number would be awesome. I think I'm going to make a thread just for this since it seems to be a big issue on it's own. Thanks fellers.
Thu Jun 12, 2014 9:12 am
I just call it a rear rockshaft lift rod. If the tractor didn't have a Fast Hitch it didn't have the big spring, if it has a fast hitch, it has the spring and also the rod is larger and attaches to the front hole on the hydraulic lift arm by the gas tank instead of the rear.

99% of those rods are bent. I am not sure if they are still available from caseIH, and if they are I bet they cost a fortune. If you have a non-Fast Hitch tractor, I can give you the dimensions for the rod (one that is not bent up) and you can have most any decent welding shop make you one.
Al
Thu Jun 12, 2014 10:01 am
The bend comes from trying to apply down pressure on the rear implement. The weight of the implement itself is all that was intended for pressure. As Al said, the bend is quite common.
Fri Jun 13, 2014 9:49 am
RC,
Good to meet you "neighbor". Come on down and see us and talk tractors. We can fix you up with a Lift Rod, or fix the one you have. We have several 140s with the different styles and you can see the differences in person. Would be more than happy to give you a new breather hose as well.

Chase
205-368-5339
Mon Jun 16, 2014 6:44 pm
Thank guys! I don't have the fast hitch come to find out so no spring! Now to get a new rod!

Also fellers, my rear light is busted off and I have no idea what a replacement would look like. Any links or tips? You fellers are awesome here, thanks again for all the help.
Wed Jun 18, 2014 11:02 am
We've got the rod, the light, and the hose if you wanna ride down sometime and have a tractor "mini-fest."