Tue Feb 27, 2007 8:04 pm
Well I got trhe C home today Its a little ratty but runs well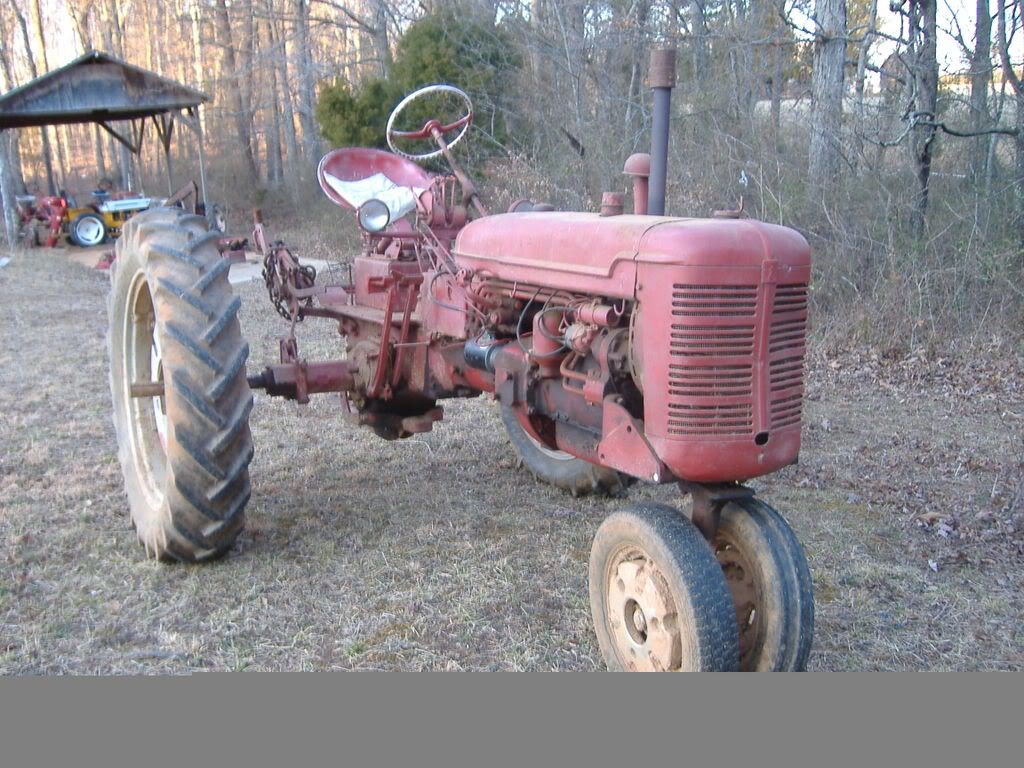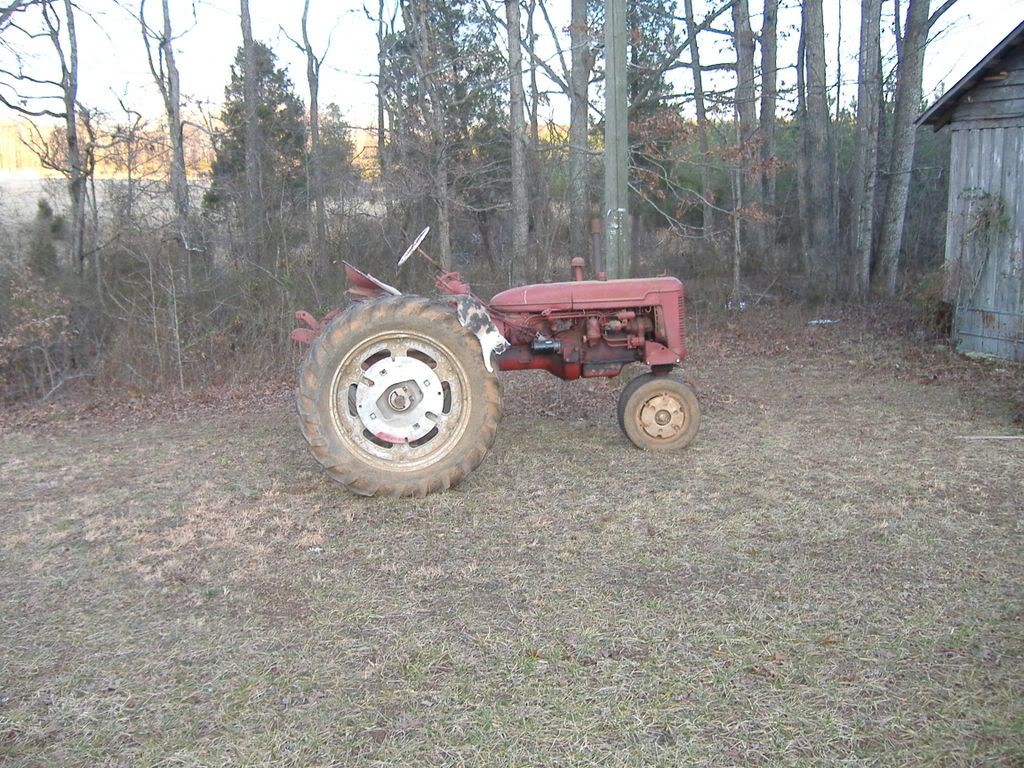 I want to get a loader for it
Wed Feb 28, 2007 7:36 pm
A loader is a nice thing to have.
I think that cat is trying to roll the tractor to the neighbor's yard.
Wed Feb 28, 2007 8:52 pm
I agree, I have 2 loaders on 2 of my C's, and boy are they great
looks like you have a landplow lift on the back too... doesn't look to be in too ratty shape
Johnny
Wed Feb 28, 2007 9:12 pm
Spaceghost , I am training the cat to give me a push if the battery gets low
and Johnny the man I bought the C from bought it out of Tenn. a few years ago it had a set of plows that went with it but he never went back to get it, he used it to rake hay, would have liked to had the plows
David
Wed Feb 28, 2007 11:48 pm
As soon asI get more land ,I'd like to get a C.Not to big ,not to little.Some times the H is to big,Cubs to small.Not anothor tractor!!!!!HaHa!!Ketcham PS Looks great to me!!!
Thu Mar 01, 2007 11:19 am
Looks like it is in good shape. don't know what the DW would do if I got another one.
Just back from vac. ready to start painting my A.
I missed the blizzard you had. I'm just north of Akron. Nice to see it in tv.
Wed Mar 07, 2007 11:18 pm
I'd love to get a good running C. Perfect size tractor for medium applications. I do love the H's but the C's are not far off in power and smaller. Had a chance to get one a couple months ago, but money too tight. Do these C's generally go for significantly more than, say, H's and M's? The one I was looking at was kinda pricey.
Wed Mar 07, 2007 11:22 pm
I gave $800.00 for this one but got a buy they are around $1200 to $1500
most of the time around here
David
Wed Mar 07, 2007 11:32 pm
Sounds like a heck of a deal. Especially with the full weights. Is that a fast hitch on the back or 3 point? The one I was looking at had a belly mower and was $1500, probably not too bad of a deal and to be quite honest, if I had more money, I'd have it!