Just an update on what I did this weekend.
I got the brake working, you were right Jim. Stepping on the brake pedal a few times helped to get the wheel to turn in both directions.
All I did with the brake was take it apart and cleaned up the discs and steel balls with scotch brite, sand paper and a little brake clean. I didn't
lubricate the balls or anything else. I wasn't sure if I should or what to use.
Now that I had the wheel spinning I moved on to look at the engine.
I unscrewed the plug at the bottom of the oil pan and only a small amount of water came out, the rest was oil.
I then pulled the valve cover (pic below)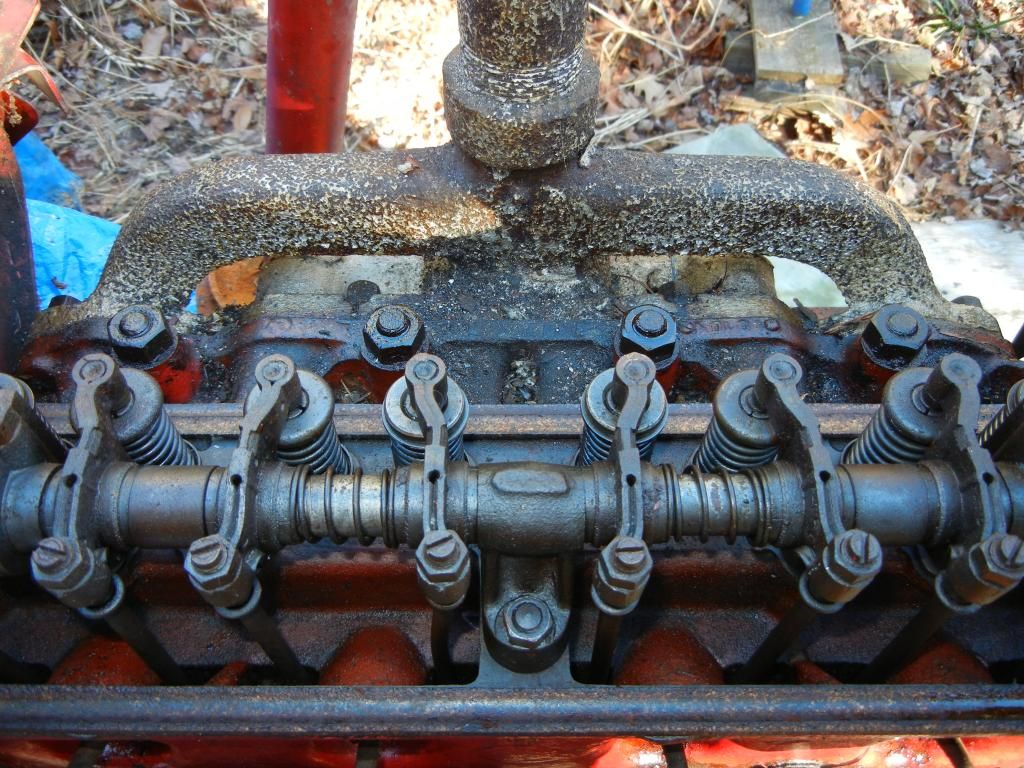 With the valve cover off and the plug from the oil pan out I thought it might be good to try and flush it out a little with some
diesel so I did and some nasty looking stuff came out. I then filled it with some 10w30 oil with the valve cover off to get some oil on the valves and shaft assembly.
With the spark plugs out and some more mystery oil in the cylinders I decided to see if I could put it in gear and get it to turn over with the wheel still being blocked up.
And with much relief all cylinders turned. I'm glad its not seized.
One thing I noticed while I had the valve cover off is that some of the valve lifter rods are bent and not lined up. Another pic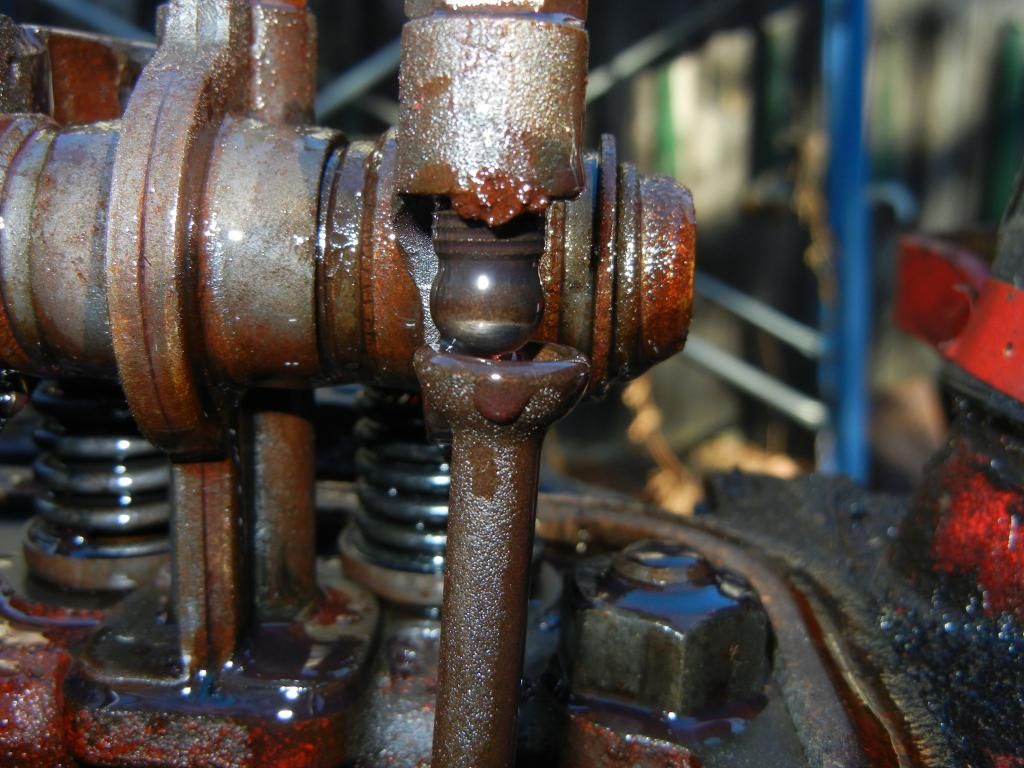 So how do the valve lifters attach and how hard is it to replace them?