Sat Mar 09, 2013 2:48 pm
I'm looking for a source for a hydraulic system gasket. The gasket that goes between the hydraulic body and the hydraulic lines. Thanks for any help. Case IH site is a pain to navigate
Sat Mar 09, 2013 3:01 pm
This one?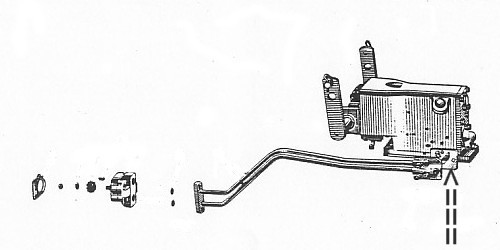 If so, TM has them here
http://www.tmtractor.com/new/hy/310fp.htm
Sat Mar 09, 2013 3:59 pm
Super C, Bill.
Sat Mar 09, 2013 4:02 pm
Don McCombs wrote:Super C, Bill.
That's the down side of using the "view new posts" link and not looking at which forum your in.
Sat Mar 09, 2013 4:13 pm
Part number is 350706R2.

Call Ken Updike @ 608.455.2411.
Sat Mar 09, 2013 4:27 pm
Thanks Don! I'm sure they are closed now. I'll try Monday. I did enter that part number into the search bar on their website with no luck. Oh and thanks to you also Barnyard for trying!
Wed Mar 13, 2013 9:46 am
Gasket from C&G is on its way. Thanks again Don. C&G never entered my mind when I started looking. Mainly because their website is not very user friendly. And it is always "after hours" for a call. I figured with the part number you gave me I would be able to find it on their site. Foiled once again. So I made it a point to call Ken and he fixed me up!
Thu Mar 14, 2013 8:41 am
Thomas,
Maybe you could get this outfit to sell you just the bracket.
http://www.worksaver.com/product/hk326man.html
Thu Mar 14, 2013 9:48 am
Thanks again Don. I bought a 2 - 3 point conversion from Redfin. So I'm set now other than finding some two point implements. I think I will check work savers price on that item
Fri Mar 15, 2013 8:37 am
i'm a little late on this post, but i've had good results with Joes Farmall parts out of Clarion, PA for letter and number series gaskets and seals . 814-229-9730 814-226-6214. one of them is his cell.