Sat May 03, 2014 9:19 am
I've seen that part but never had one in my hands. I have never seen it in a parts book, thus suspect it to be aftermarket. The picture here almost looks like there is a part number. If it is IH and I had the number, I could probably find what model tractor it was made for.
Sat May 03, 2014 8:20 pm
Hey Jim,

Thanks for the response----if you looks on Messicks site and go to Farmall 240 then click attachments, then click #348 and look at that picture, it shows a part # 372968R1 as a bracket for an industrial three point hitch------what do you think?????
Sat May 03, 2014 10:02 pm
That isn't it. That bracket attaches to the top of the transmission cover with 3 bolts. It bolts to a mounting pad that was added for the 240, thus no place to mount it on earlier models. It fits whether the tractor has a PTO or not.
Sun May 04, 2014 4:06 pm
Got it, thanks Jim, have you ever seen one of the part # I listed????????????????
Sun May 04, 2014 10:31 pm
rexxon wrote:Got it, thanks Jim, have you ever seen one of the part # I listed????????????????
Are you asking about the part tmays posted a picture of or part 372968R1?
I've seen 372968R1, but only seen pictures of the other one.
Mon May 05, 2014 5:15 am
372968R1 and what tractor was it on???
Mon May 05, 2014 1:12 pm
rexxon, it was on the 240.

The 240 has an additional mounting pad on top of the transmission cover for a toplink. 372968R1 will not work on a Super C.
Mon May 05, 2014 1:24 pm
That is a very nice job on your conversion Smokeycub!
The top link plate seems to be very hard to find. I've been looking for a very long time and they just don't show up. Finally I made mine this weekend - then I saw this thread. My SC came with a delete plate and no pulley so I didn't have to make it seal. I still have to wallow one of the holes to fit all 4 bolts so it is not bolted on yet.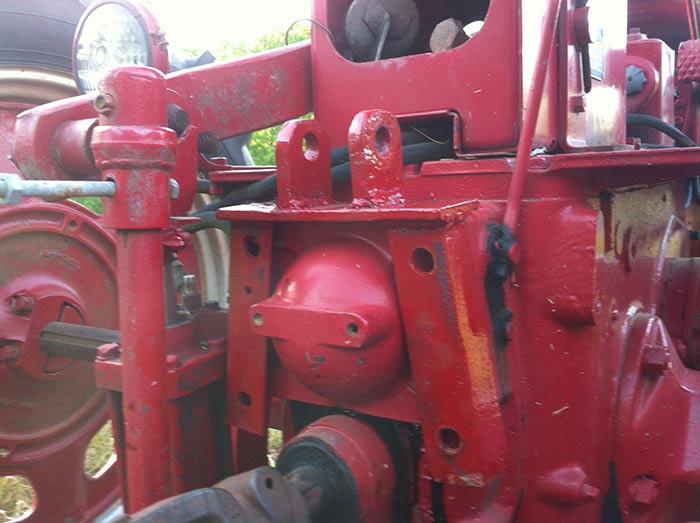 I'm attaching some pix I have found along the way that are not already in this post that might give some ideas:
This one can be bought at tonystractors-dot-com/ih3ph.htm by itself without the prongs and it lets you keep the pulley.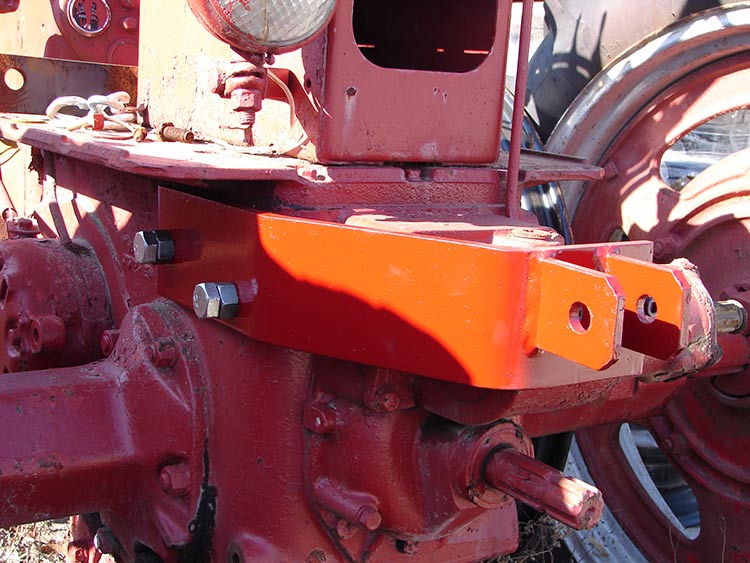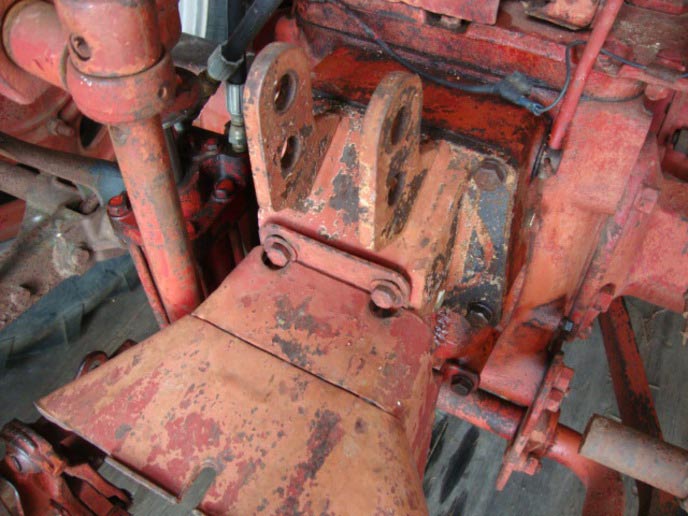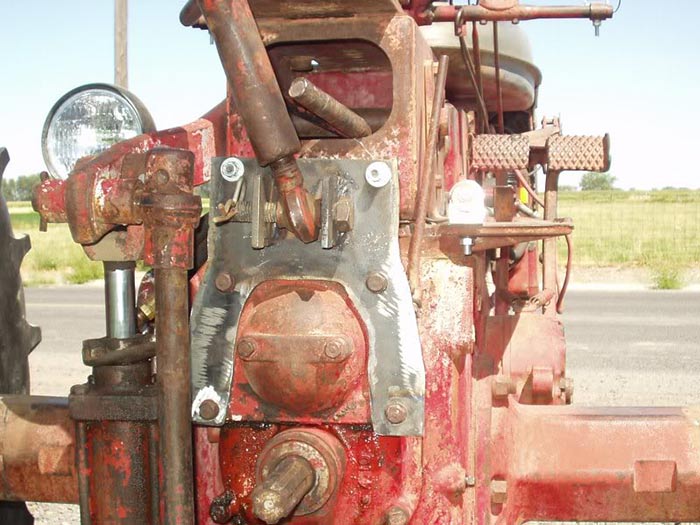 hard to see but bolts to the sides of the trans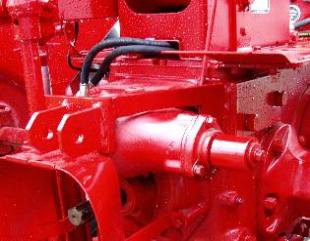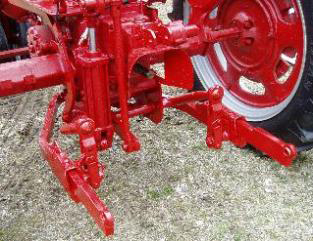 kit at YTMAG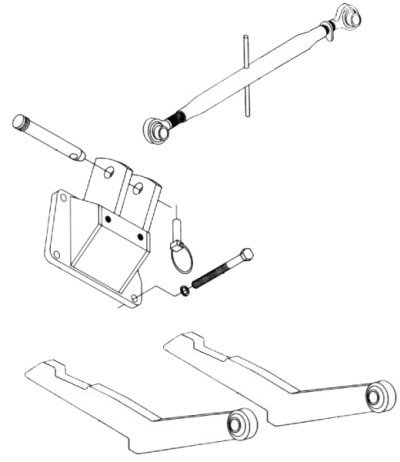 Tue May 06, 2014 5:59 pm
Thanks Jim for pitching in and trying to help. Somewhere out there (maybe) is at least a mold for that casting. Ah well.... I'd say MM that you have been looking for quite a while! The problem with putting a bracket behind the right angle drive is it makes the length available for the actual top link pretty short, so short that most links won't work. Yours is positioned high enough that it should work nicely with about any top link. I saw the bracket in the drawing which is what I kinda patterned mine after. Interestingly with the delete plate (without the right angle drive) there is no gear oil to deal with, it's a separate oil reservoir for the drive.