Tue Oct 03, 2006 6:30 pm
I thought I would post a couple pic's of my new big horse on the farm, an 806 diesel. Enjoy!
TF1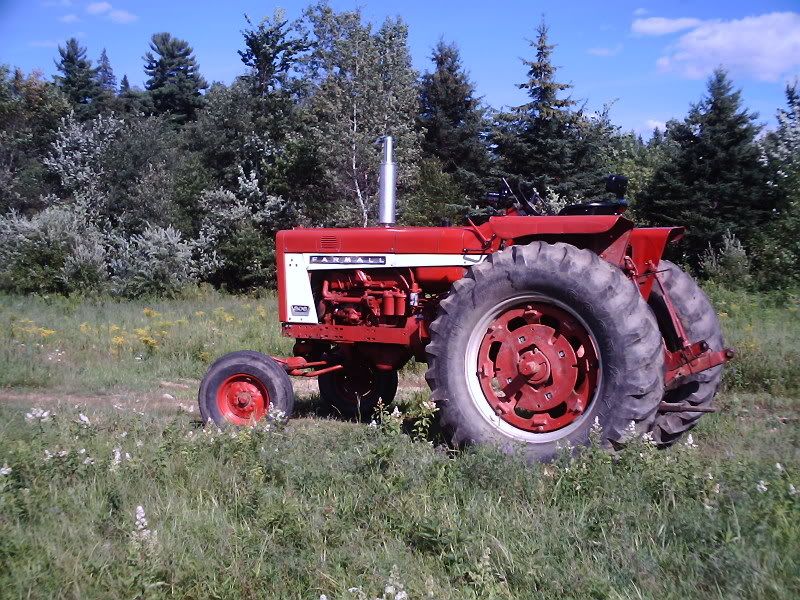 Tue Oct 03, 2006 6:37 pm
Had one of them when I was growing up on the farm. You're right, it's a horse!
Tue Oct 03, 2006 7:00 pm
sweet i like the 806. i got no use for one but i'd still like to have one to play with!when i helped my great uncle farm he had a ford 10000.that was a fun tractor.he showed me the trick of when it was plowing climb off get your lunch in the truck drive to the other end and climb back on turn it around and keep on plowing.as a young man i was impressed,.kids dont try this at home!!!!
Tue Oct 03, 2006 7:01 pm
WOW
that's one beast of a tractor
looks great too
Johnny
Wed Oct 04, 2006 6:44 pm
TF
Oh I like that! I also like the Goodyear raised white lettering on the sidewalls.
Fri Oct 06, 2006 9:01 pm
Nice now as my wish list grows I already need a tractor shed or a big barn and now I need more land too.
Sun Oct 08, 2006 8:06 pm
very nice looking 806, one of the best ever made!