Thought I'd start a thread on the next phase on our '51 M. I've posted a couple other threads over the last year or so. Long story short, we've owned it about a year and half, after having found it sitting by the side of the road about 5 years ago.
It was a non-running tractor when we bought it. I've pretty much went through all the mechnicals. I freshened up the engine, replaced a couple seals, done the brakes, carb, and starter. I've also scrounged up alot of missing/wanted parts including a set of lights, seat toolbox, battery box and numerous other goodies.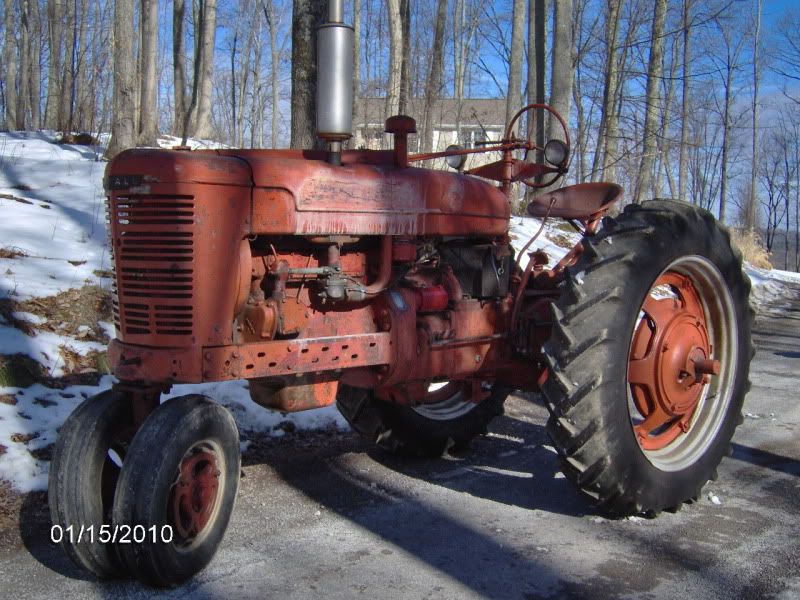 January 15 I took the day off work and spent the day pressure washing and spraying oven cleaning. I followed it up by going over alot of it with a wire cup/grinder and removing as much from the tractor as I could and still drive it back into the shop.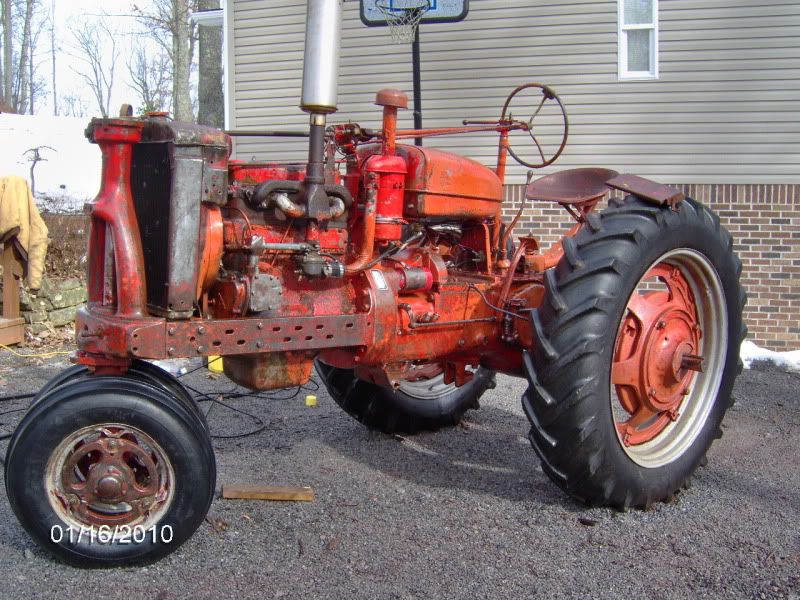 So after about 30 hours heres how she sits now. I'll spend the rest of the winter tinkerin' and hopefully be ready to final paint this spring. I'll post more pictures as it comes along...