This past weekend Princeton, West Virginia celebrated the beginning of the fall season with our 5th annual AutumnFest. Its a street fair type event featuring lots of vendors, games, activities, and a classic car show. My wife Sherri and I were invited this year. So I arrived bright and early Saturday morning with the Farmall in tow.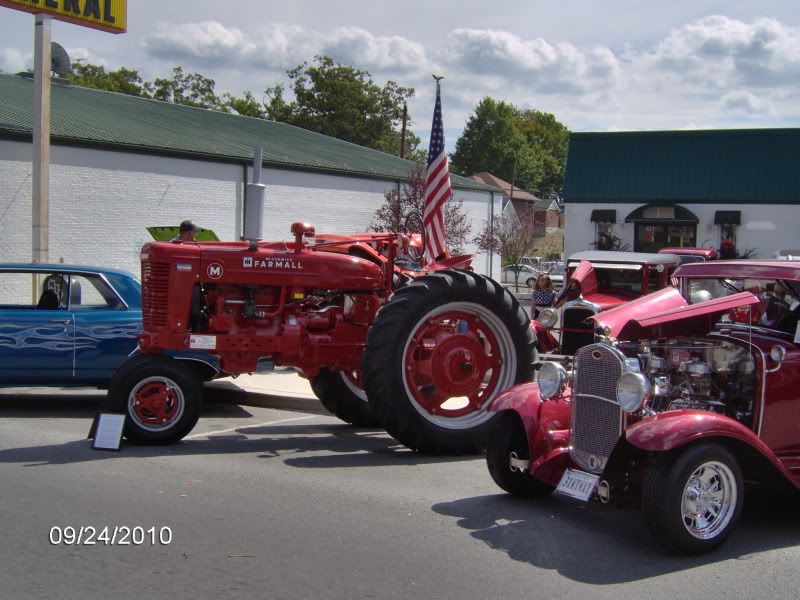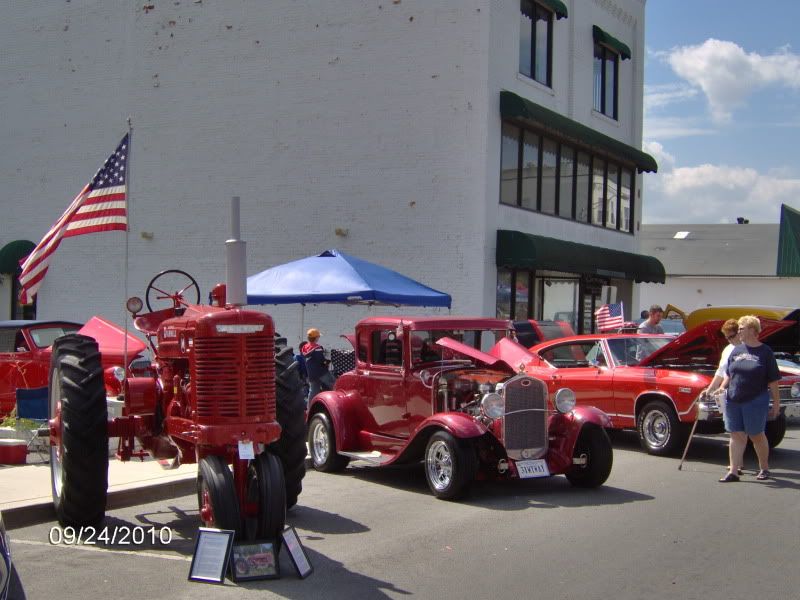 The one and only tractor drew alot of attention. I enjoyed getting to spend the day with my wife and daughter, even my dad came by to visit for a while. We really weren't expecting anything from the day, just trying to promote the virtually non-existant hobby in our area.
Incidently the man we bought this tractor from came walkin' down the street, I eyeballed him standin' in front of the tractor staring at it. I walked over to him and spoke to him, showed him the before picture I had there with the tractor and told him all I had done to it. He tried three times to get me to sell to him, but I turned him down. I did tell him I'd let him know if I ever did, although thats not likely to happen. That was a good feeling...
At the shows end they presented us with the "Dare To Be Different Award", and we we received a warm round of applause and cheers from the crowd. To say I was surprised would be an understatement!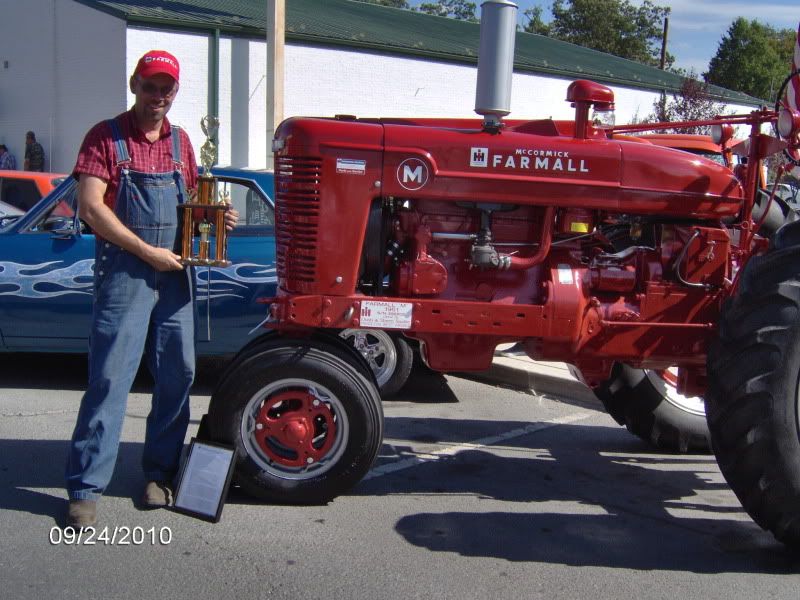 That evening another local car club was hosting a Cruise-In at the local Sonic Drive-In and invited us to attend. So I drove the Farmall right through town to the cruise-in, just like I had good sense.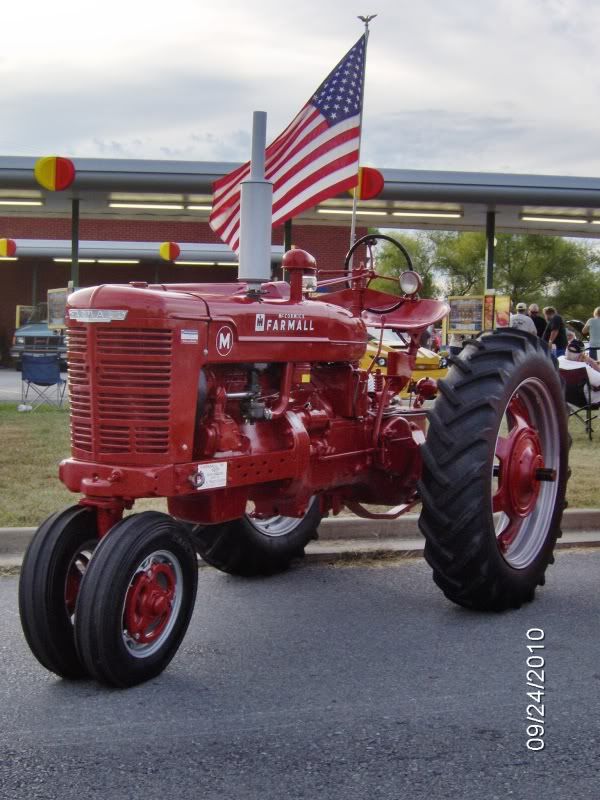 We had a great time answering peoples questions and listening to countless stories of tractors from their childhood. It was a neat way to spend a warm fall evening. This weekend we'll be attending the Lincrest Farms "Cows -n- Plows" Farm Show in Yadkinville NC. I'll post some pictures of that event next week.