Forum rules
Notice: For sale and wanted posts are not allowed in this forum. Please use our free
classifieds
or one of our site sponsors for your tractor and parts needs.
Mon Jan 09, 2012 7:42 pm
Here are some pics from the recent farmall M engine swap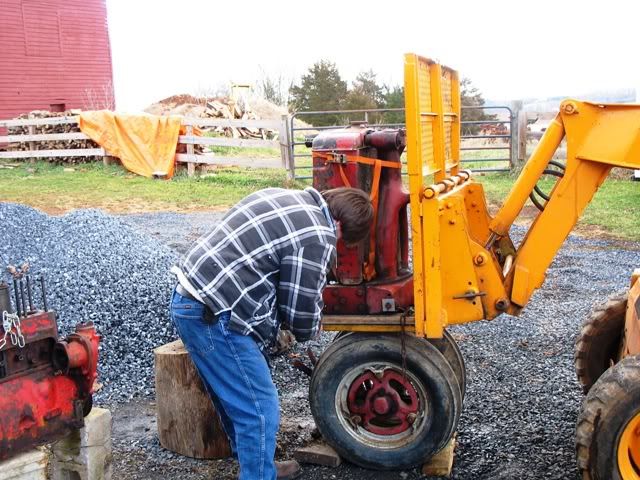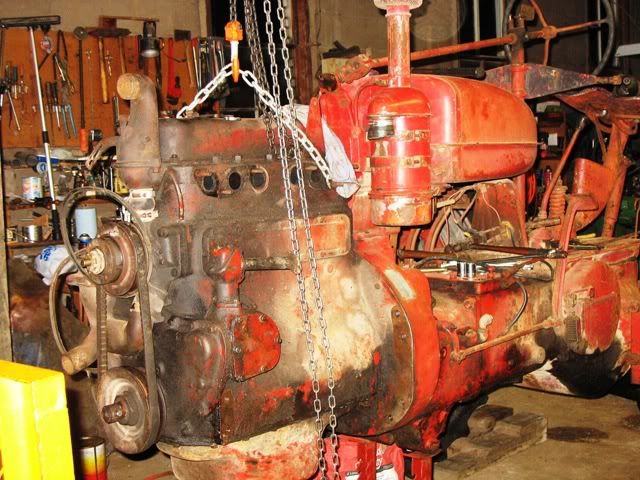 This method worked very well, the skidloader was a real usefull machine in this operation. I will soon be ready to start the engine.
Berlin
Mon Jan 09, 2012 9:39 pm
Just a tad heavier than working with a cub!
Tue Jan 10, 2012 9:31 am
That is and under statement. When the front bolster assy. is balanced two men could handle it , however if it were to get away from you it would not be pretty. My skidloader is a Case 1830, 30 hp gas ( with hand controls ) and I can pick up the whole front of the tractor . but the skidloader is just ready to float if you know what I mean. The skidloader is the most useful machine that I own .I have forks and a bucket with teeth. It realy worked well to be able to pick up the bolster/ front end assy. and just back away . As you can see we left the front rails attached, as recommended by a forum member, we did have to loosen the left side rails a bit to clear the governor assy.
Berlin