Most of ya'll know I "finished" this tractor a couple years ago, but I was still lacking a few things...
I bought a good set of original fenders last summer and worked on them off and on all summer long. I finally got them installed back in December. I've also been waiting, saving my money to have my seat reupholstered. Lots of places sell replacement seats, but I wanted my original one recovered. Darrell Darst out in Missouri recovers them with the original canvas, and as far as I know is the only one in the country that does. Several people I talked to highly recommended him, and after getting it back, I know why. He does top notch work, a real craftsman at what he does!
My Lovely Bride gave me a check for Christmas made out to Darrell. I sent him my seat the week after Christmas and got it back last week. Darrell will paint the whole seat or ship it back unpainted. Mine had already been painted, he said he'd be extra careful with it and all I would have to do is repaint the rim. So I spent about 3 hours with an artists brush and got it done. My wife was kind enough to let me use the kitchen table Saturday night to do the touch up.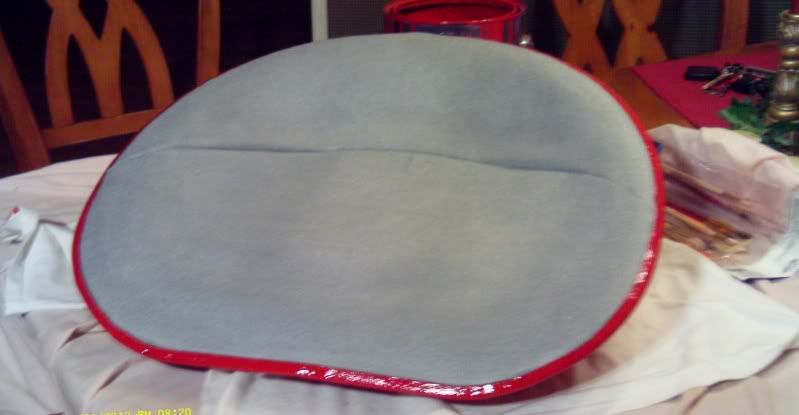 I took advantage of some nice weather here yesterday and got my seat on and snapped a few other pictures...