Forum rules
Notice: For sale and wanted posts are not allowed in this forum. Please use our free
classifieds
or one of our site sponsors for your tractor and parts needs.
Thu Jul 01, 2010 12:51 pm
Can anybody tell me what a 982 is worth.
Mon Jul 19, 2010 11:46 am
I'm not sure what they're worth, but I recently spent $2100 to totally rebuild my Onan 19.9hp (I broke a piston rod) and before that was about $150 to fix my steering (all after about 29 years of constant yard work)...so I'd have to ask at least $2500 for mine...but I'll never sell it anyway...heh. It's still a yard working beast!
With care I should still be driving it for another 30 years.
Mon Jul 19, 2010 11:54 am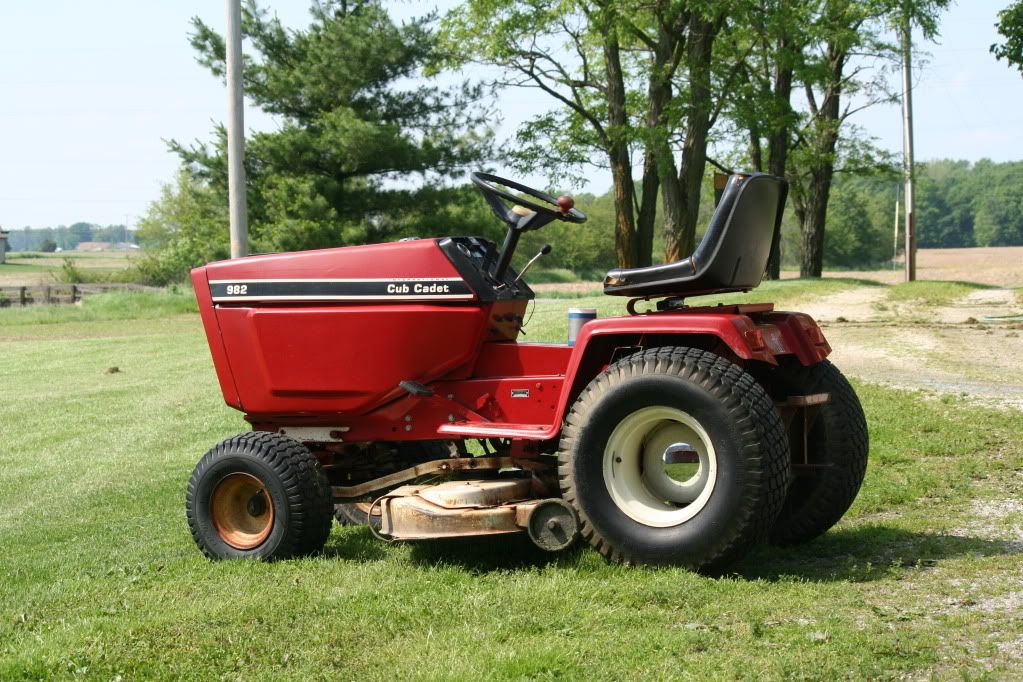 Mon Jul 19, 2010 3:28 pm
They are worth what someone is willing to pay and accept. I have about $2,500 into my whole package, have done a few minor repairs and am getting ready to do a few more. My 982 package includes the tractor (single hydraulics, dual brakes), 50c deck, rear PTO, an aftermarket Cat 0, 3 point hitch that I bought new, and the 3 point tiller. I just read on another board where a member picked up a similar 982 package for $1,500 and was wondering if he got a good deal
Tue Dec 28, 2010 5:53 pm
Most of the ones I've seen sell in running condition went well over $1500. The ones with blown engines (but otherwise in good shape) are usually advertised for $500 or more. The ones in poor "parts unit" shape usually run at least $300.

As mentioned above the cost of overhauling the Onan engine is very high (nearing or exceding the cost of a cheap Chevy small block overhaul). Unless you have have the PTO or the hydraulics I'd rather have a 1650 for ease of ownership (and you can add the hydraulics to the 1650).
Sat Feb 05, 2011 11:56 pm
Any idea of how many 982's where built?..... Gas and Diesel