Forum rules
Notice: For sale and wanted posts are not allowed in this forum. Please use our free
classifieds
or one of our site sponsors for your tractor and parts needs.
Fri Mar 22, 2013 3:28 pm
Here is my 62 cadet I have been slowly doing. A few years have passed but I will get around to finishing it completely soon.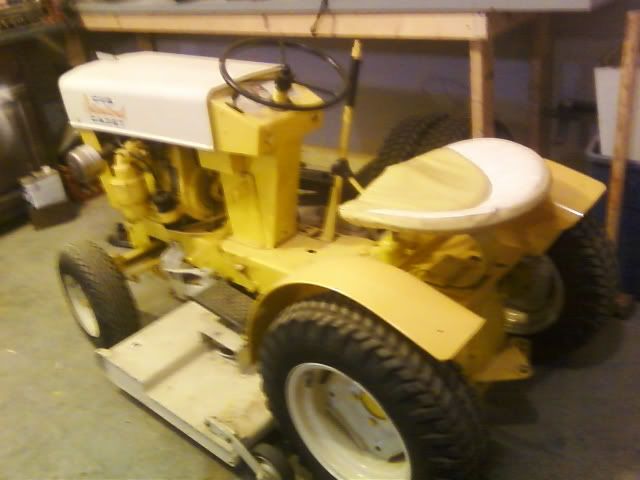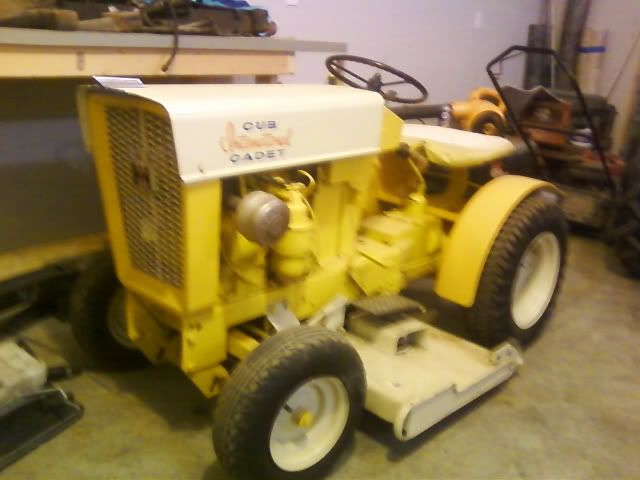 In this last picture, this chain holder has been on here since I got it and I don't know if it is original or not or what it would be used for. Also does anyone know what length mower deck belt it takes? The one that drives the deck from the engine. Thanks.
Fri Mar 22, 2013 4:30 pm
Nice Original! Thanks for the pictures! Your deck drive belt is a 1/2" x 82" belt. The deck pulley belt is 1/2 x 30". I have never seen any type of bracket on any Original before. I had a O before and that was not on it.
Fri Mar 22, 2013 6:08 pm
Not positive as I'd have to go look at my Grandfathers old original at my cousins, but I want to remember it held a spring that went to the clutch pedal to help put back pressure on it. Not sure if it was original, but that's what I think I remember.
Sun Mar 24, 2013 8:27 pm
The bracket is not a "chain holder", but is the rear support bracket for the idler control rod for a BB-36 snow thrower. The Original did not have a front PTO clutch, so there was an idler or belt tightening clutch for the belt from the crankshaft that drove the snow thrower gear box. The rod that operated that idler locked in place on that bracket to engage or disengage the snow thrower.