Mon Jun 09, 2008 9:25 pm
no rain in weeks
Pulled up peas need rain before I plant blackeyed peas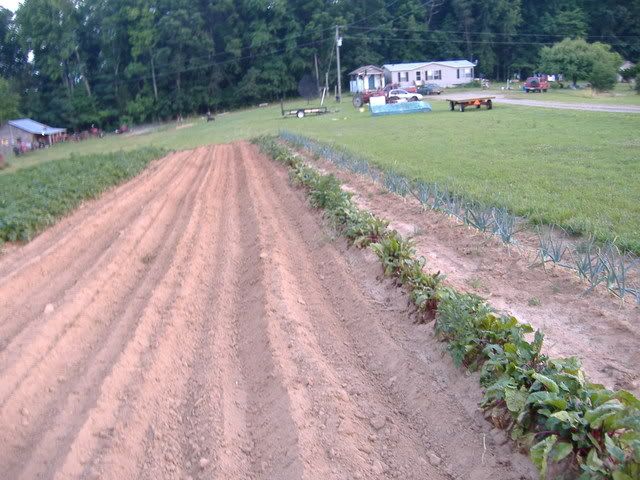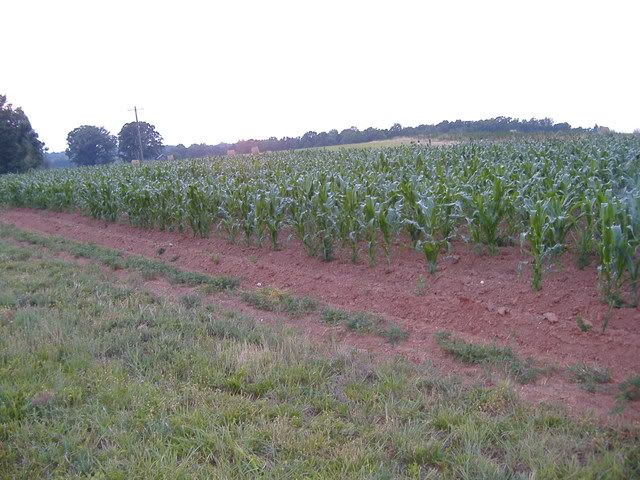 Tue Jun 10, 2008 5:49 am
Could send you some of our moisture! Seems like about every 2nd day - sure doesn't hurt the weeds tho. Maybe better dry than the 10 " IN got!
Tue Jun 10, 2008 6:25 am
We have had about 75% of normal rainfall. I managed to get my blackeyed peas in after a rain, they are up already. My Cole planter did a good job. It sure is easier to mount than the IH. I still have to run the Planter gearing to sidedress my corn.
Tue Jun 10, 2008 8:02 am
David,we got rain last night and this morning.Right on time!!!!Rode the HD and loved it.Cooler weather with temps down to 60 tonight.Was going to break out the sprinkler
Now I don't have to.Kevin
Tue Jun 10, 2008 10:18 pm
After about 3 weeks of no rain, we got 2.2" rain today starting around 4:30 am. I hope it helps my peas and corn to fill out. We were needing some rain but I didn't want to talk too loud and get another 15" rain like we had a couple of months or so ago.

Billy
Wed Jun 11, 2008 7:48 am
Dry as a bone here also. Cultivating looks like something is on fire, with all the dust that is stirred up.
Everything was looking pretty good - we were getting a little rain about every 3rd day there for a while, then the heat wave hit, dry spell hit, and now everything, except for the maters and the most mature corn, is shriveling up. Small chance (20% - 30%) each day for the rest of this week. Just hoping for one of those pop-up t'storms to relieve the situation. Sure would help.
Wed Jun 11, 2008 8:52 pm
Well we got about 2 tenths last night every little bit helps. We need a soaker though, but they dont come much in june
David
Wed Jun 11, 2008 9:36 pm
Coldest wetest spring here I've seen. We got another foot of snow in the cascades again. I do believe we got close to a foot of rain last night. My tomatoes are just slowly drowning. Potatos look real good, however. Maybe the UN is actually onto something with that crop.
Thu Jun 12, 2008 9:52 am
We still have oceans in the fields here that have killed the planted crops and has prevented some from being planted.--I know of 1 guy who has 700 acres of corn to plant, and it's too late now for corn,(still be 2 weeks before his fields dry enough to get in them)--He has already applied the atrizine herbs, so he has to plant corn.----NOT a good year for some!

We have too much water here now but I am sure it is about to go into the hot/muggy/drought season and no rain at all till November! thanks; sonny
Mon Jun 23, 2008 9:37 am
Finally got some rain here last night - 4/10s of an inch. Not as much as we need, but on the other hand, wasn't a frog-choker either. Just right, you might say. Calling for another 40% today/tonight. Another 4/10s of an inch tonight will sure make that garden jump!
Mon Jun 23, 2008 10:00 am
Getting a lot of thunderstorms tru here.To wet to cultivate or side dress.Hope by the weekend.Kevin
Mon Jun 23, 2008 12:28 pm
Dry is not a problem here. If we get a day and a half that is dry enough to cultivate we are lucky. around 20+ inches over average since first of the year. Got another 1 3/4 in a 90 minute period Saturday.
Mon Jun 23, 2008 3:19 pm
We started 2008 with about a 10" rainfall deficit from 2007, and for 2008 we can add another 4"-5" deficit so far this year. This part of the state is now considered to be in the "severe" drought category......again.
Mon Jun 30, 2008 7:19 am
Got 1.25" of rain last night....I think I can hear that garden growin.....
Tue Jul 01, 2008 8:32 am
Hey we are going to have 2 straight days with no rain wooooo hooooo!!!Kevin