Sat May 18, 2013 10:15 pm
I have gotten the combo water bar put together,---It has a pair of B-3 Super Mole knives to inject water/fertilizer in between the rows!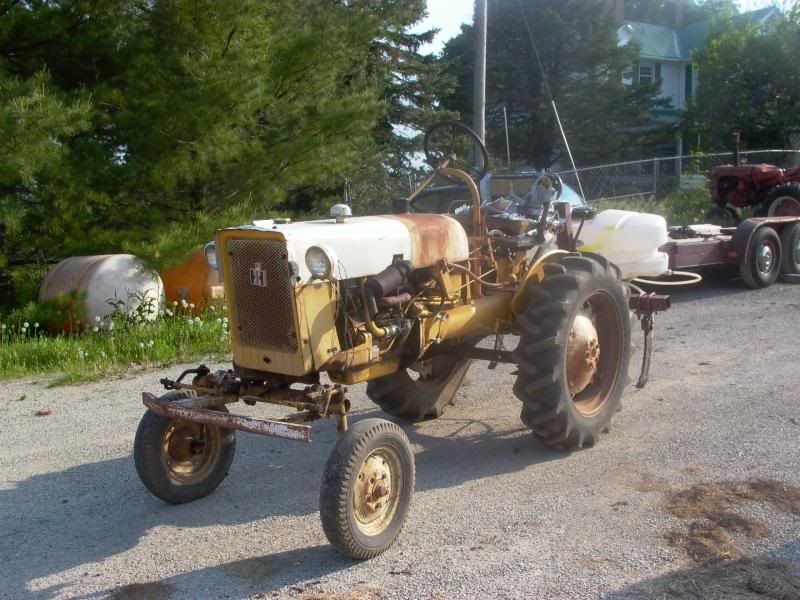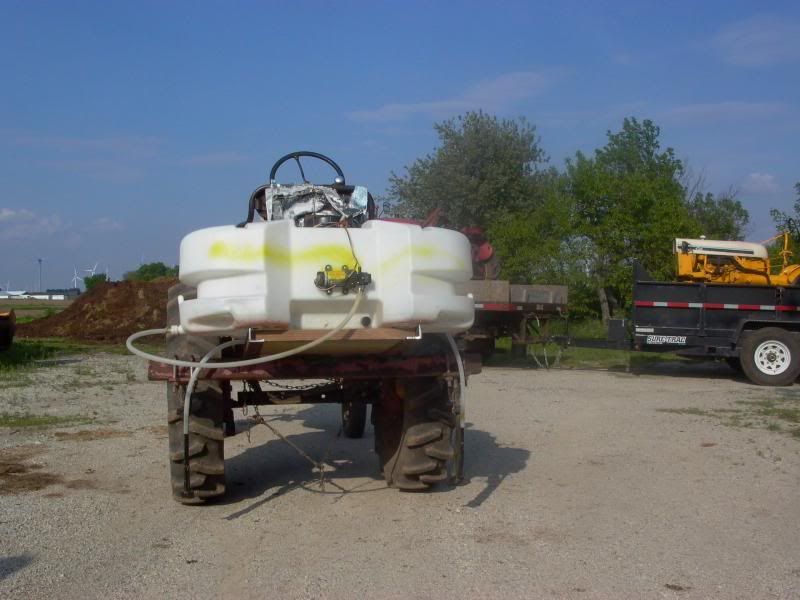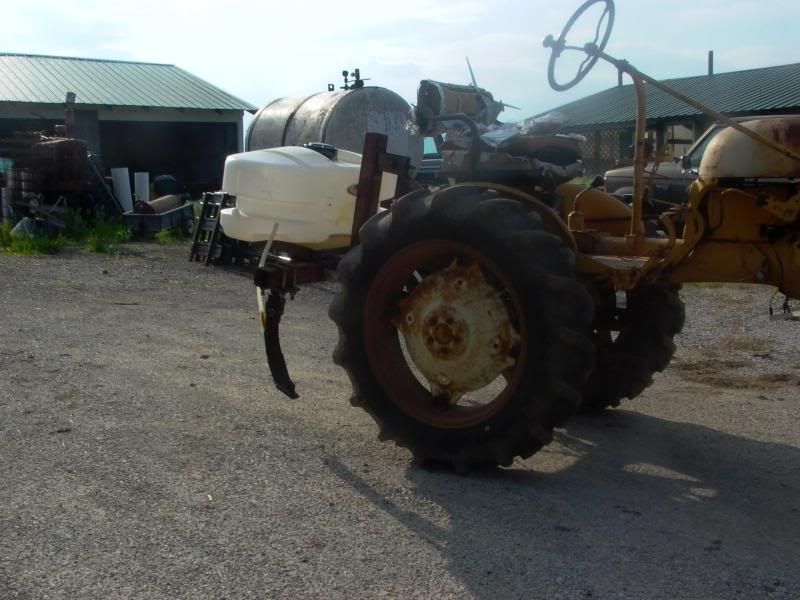 I also have the bug spray attachment ready to mount when rows get tall enough to start spraying the garden.
By switching a hose I can also quickly spray the fruit trees too,---all from the SEAT of the cub that has the 3-point hitch on it!LOL!!! thanks; sonny
Sun May 19, 2013 4:17 am
Looks good You been one busy rascal.
Sun May 19, 2013 10:47 am
Looks good,but I wouldn't think that would be enough water to do much good unless done every day or two. Wouldn't be the first time I was wrong though.
Sun May 19, 2013 1:37 pm
Might want to think about adding some front wheel weights.
Mon May 20, 2013 7:14 am
It will need regular trips down the rows, but these knives really dump the liquid, so we will see how the test goes ,as soon as I get spuds planted!---the running depth will be just below the root zone and will vary between crops.

Did a tractor pull with this cub yesterday!! LOL!!!--- the Satoh broke a fan belt and ole cub had to pull the "big " tractor back to the shed!!---did grunt a little starting out but then rolled right along!---the back tires on this tractor have always been some mean dudes when it comes to traction!! LOL!!! thanks; sonny