Here is the spud harvest operation!
This is the old digger I made many years ago and is easier to get around with than the big pull-type jobber that I made!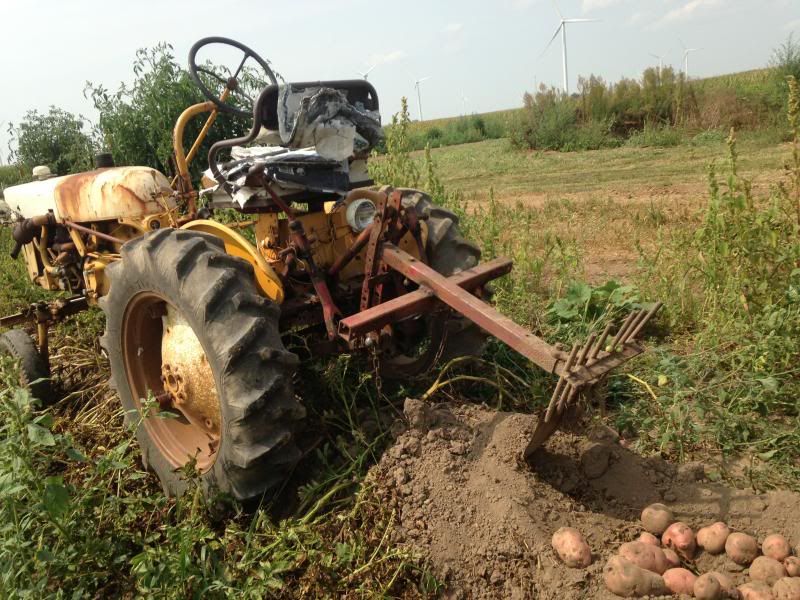 This is the pickin' machine!---the new creeper!---works good for this job too!
This is the spud hauler,---the 74 with the ignorant fat front tires!
and this is just one of the three pound spuds that came out of the row!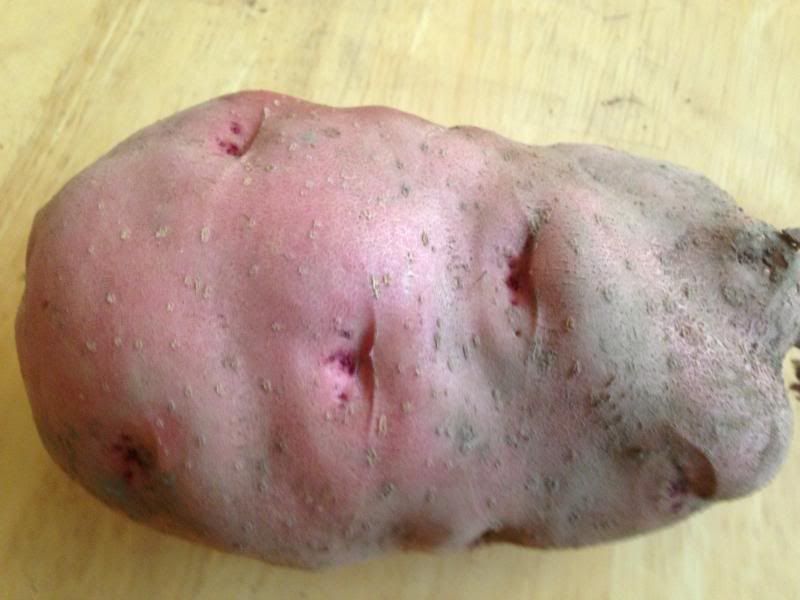 Most of the red spuds were between 1 to 3.5 pounds this year! ---the Golds were good and made a good yield!---The Kens. are lookin' really good (size and yield) so far and looks like a major bust for spuds 2013 for us here!
Thanks for lookin' at this post!---thanks;sonny