Fri Feb 28, 2014 4:54 pm
Think the testing is over,--- NOW I have all these plants growing in the front room!--1 potato and 1 cucumber has flowers on them,--pumpkin is a foot-and-a-half long, cabbage and mater plants bout 3 " tall!+another "grow light" to put together to start the real plant crop in a few weeks! thanks; sonny
Mon Mar 10, 2014 6:55 pm
Atta boy sonny…I sure am looking forward to the garden and the tractors and getting my plants started….Looking forward to seeing and hearing how every one is doing with theirs too….
Dave
Wed Mar 12, 2014 4:34 pm
Right now we have 2 small cuces. set on the vine in the front room! LOL!!! ( think I have the pics ready to transfer to P-bucket)---the cabbage starter flat has a few plants just coming up.---the 2 big cabbage plants are in the front room window. (table under grow light is full!!! ) gotta run!---will get the pics., then post them! thanks; sonny
Thu Mar 13, 2014 8:58 am
Lookin Good
Wed Mar 19, 2014 8:37 pm
Little cucumber is still growing, and 2 cabbage plants now each have their own 3 gallon pot! hope I can keep them going till outdoor planting time!---I usually always have a head of cabbage to give Virginia on her B-day (June 24'th)---This year has began late with no end in sight so everything is going to be very late here for us! Did get a flat of cabbage started for the main crop and now they are in the third and fourth leaf stage, so that might be pushing it for that flat! Have been trying to get some of the equipment ready but its almost too cold to work much outside on it!---Still have the big ole' mess of brush in the front garden to clean up!--got the 3 big trees cut down away from the house before they fell on the house!--- I got a REAL mess!!!
I have 11 more soil tests to do and its too muddy to get samples from the gardens right now!
have been working on wicks in 5 kerosene heaters getting them ready for next winter!---(people give me their old heaters when the wicks mess up and go buy new heaters)---wicks are getting kinda costly now days but what hasn't gone up or gotten hard to obtain!
Have any of you started seed flats yet??? thanks; sonny
Thu Mar 20, 2014 8:25 am
Normally, our flats would have been planted around March first. Since there is still a foot of snow covering 80% of the yard, I haven't started yet. This is probably a very good time to get started because this spring is running a bit late.

Last year my garden got pummeled by hail after memorial day. All the leaves were stripped off the plants and punctured. Unusual, and really set it all behind. Hoping for better results this year.

Your plants are looking great!
Sat Mar 22, 2014 2:06 pm
Our forecast looks kinda dismal for the next several days,---down to 19 degrees at night and around mid 30's for average high's and one garden does still have deep ice over part of it yet! Our onion plants will be arriving soon,--and we wont be planting them right away!---looks like I will have to mud them in this year!---got update pix. from the front room garden!---will grt them on later! thanks; sonny
Sun Mar 23, 2014 6:22 pm
I think out onion plants will arrive tomorrow,---and we still have frozen ground!!! THIS is NOT good!!!
Flowering Potato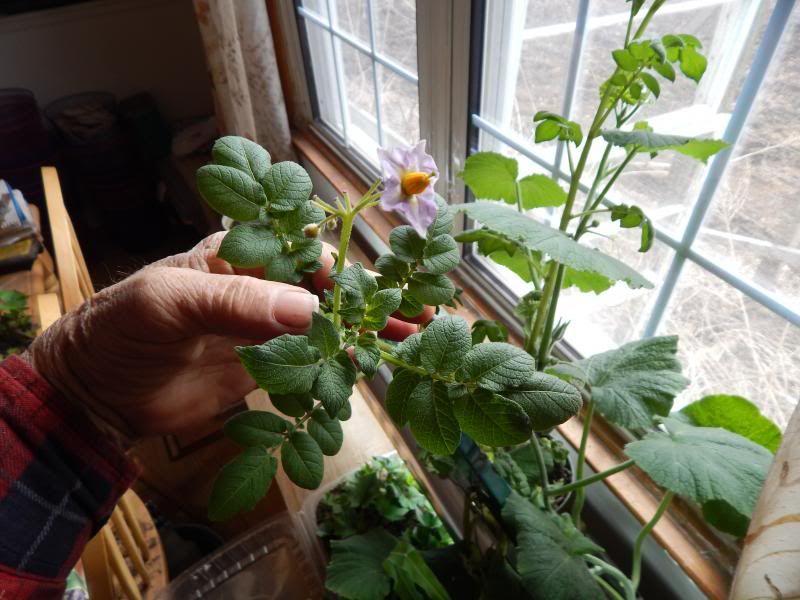 Tomato Plants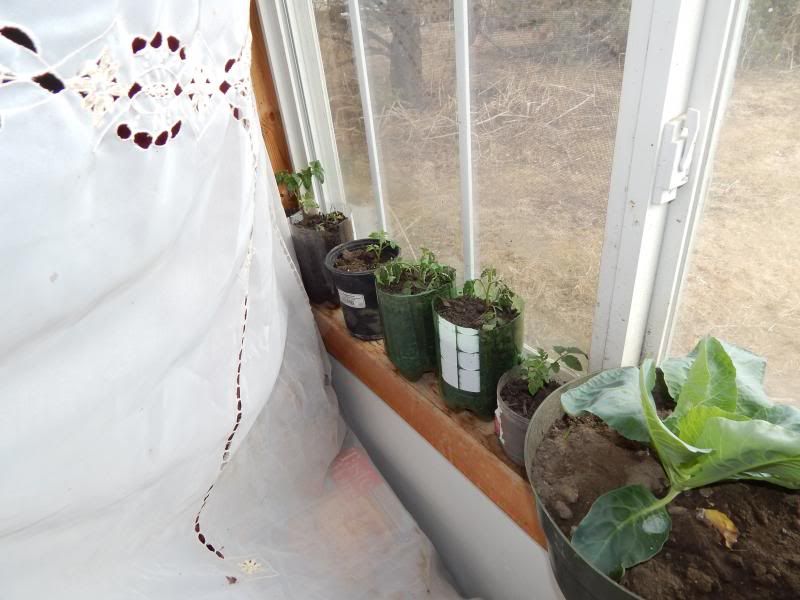 Big Cabbage Plants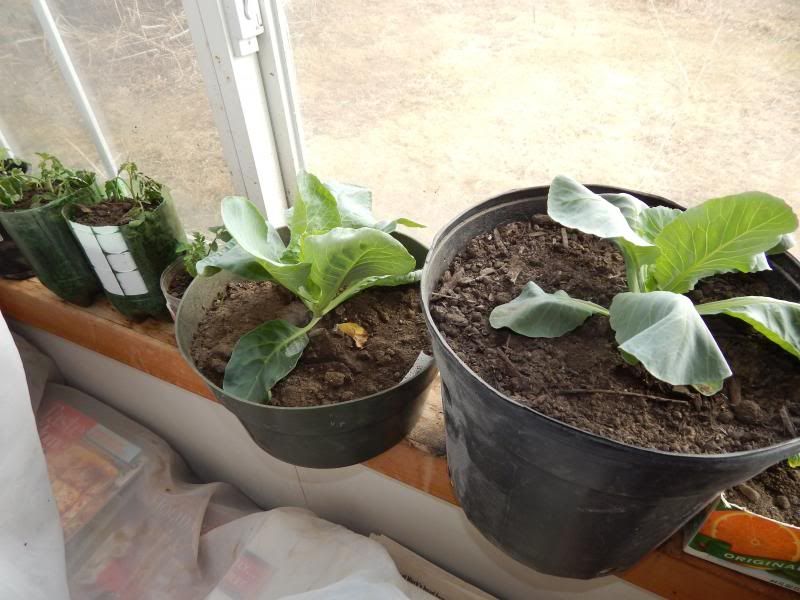 Baby Cucumber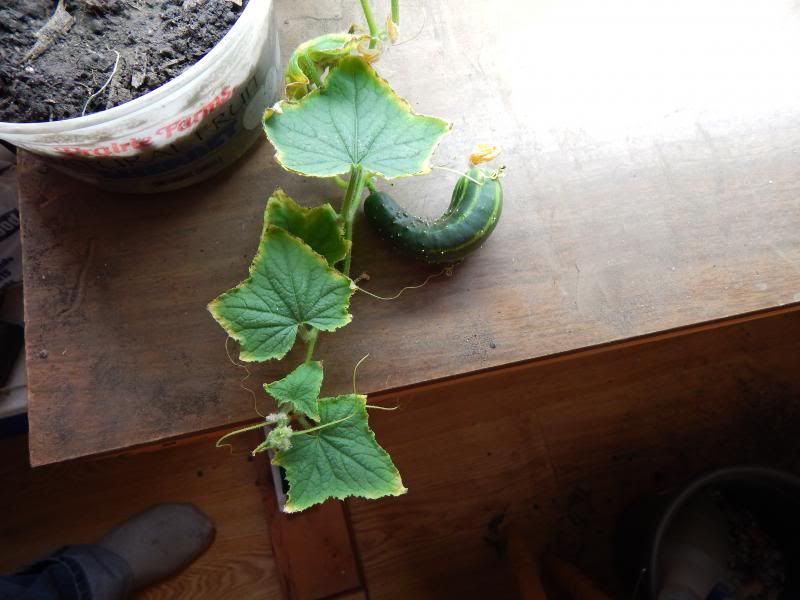 Flat of Cabbages
It's going to be extreeeemly hard to hold these started plants until safe planting weather gets here!---I have more to start but will wait a while before trying anymore!!! thanks; sonny
Tue Mar 25, 2014 8:28 am
We got snow and 12 degree temps---onion plants coming today!--- NOT a good thing! thanks; sonny