Moderator: Team Cub
Forum rules
Notice: For sale and wanted posts are not allowed in this forum. Please use our free
classifieds
or one of our site sponsors for your tractor and parts needs.
dennnis79

10+ Years

Posts: 119
Joined: Tue Nov 16, 2004 3:11 pm
Location: Il, Collinsville
---
---
Buzzard Wing

Cub Pro

Posts: 10505
Joined: Mon Aug 09, 2004 10:14 pm
Zip Code: 02840
Location: RI, Newport
I learned some stuff hanging out with these guys... looks like a standard Cub manifold... You can tell by the flange size at the carb.
I think my Cub came with a 154 manifold and exhaust (someone pointed out the larger flange on the manifold in a close up of the carb)
Sorry but the exhaust went in the trash a long time ago.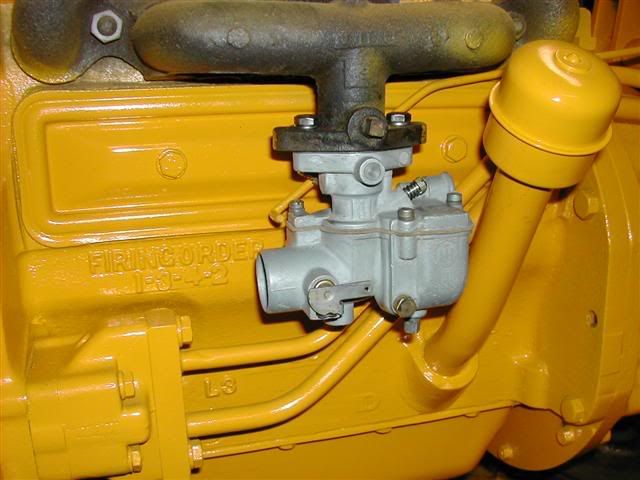 1971 Cub (Rufus) 1950 Cub (Cathy) 1965 Lo Boy Fast Hitch (Nameless III) 1970 Cub 1000 Loader & Fast Hitch (Lee)
---
---
Similar Topics

Replies
Views

Last post
Return to "Lo-Boy Series - 154, 184, 185"
Who is online
Users browsing this forum: No registered users and 0 guests