Forum rules
Notice: For sale and wanted posts are not allowed in this forum. Please use our free
classifieds
or one of our site sponsors for your tractor and parts needs.
Wed Dec 21, 2011 1:16 pm
Question regarding the correct color for the snow blade itself and bracketry -
1972 ish Cub Lo boy, in Federal Yellow and Harvester White (I presume), as shown here: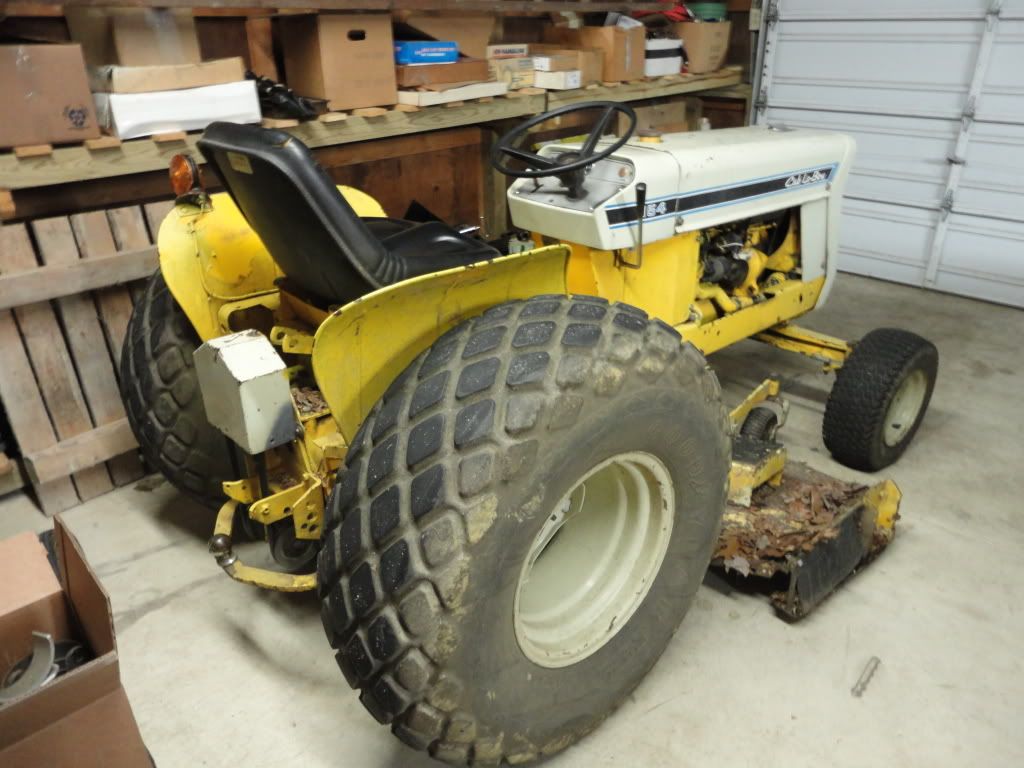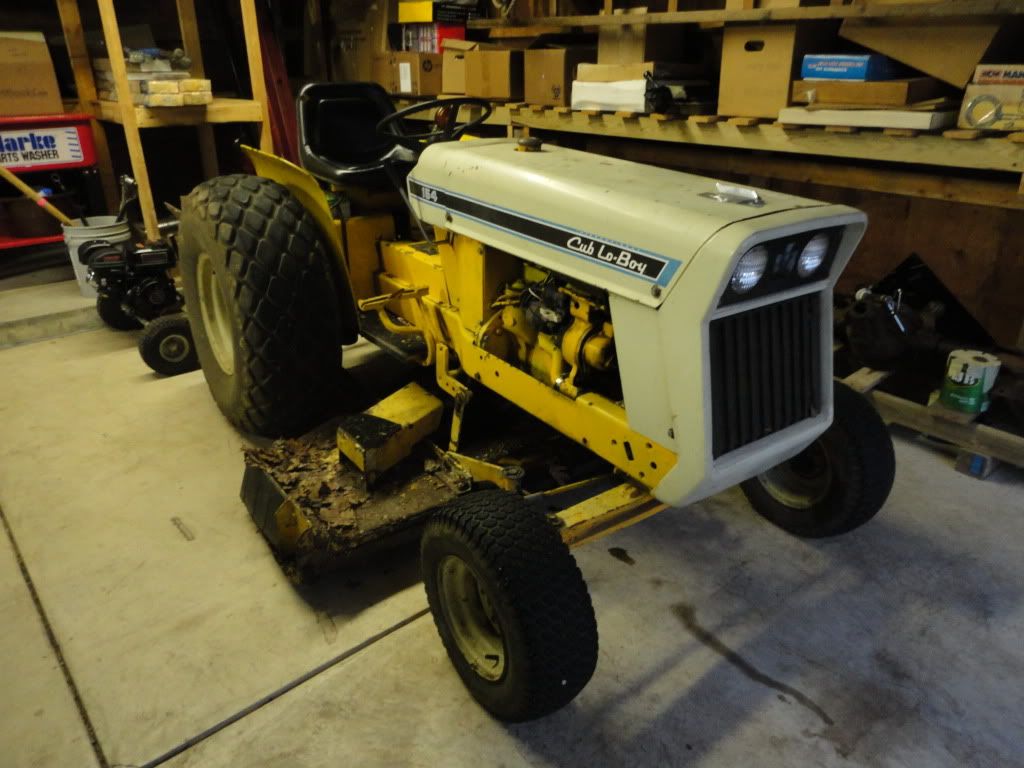 The blade I just picked up from HamiltonBob's seems to be more of a pure white, not the creamy Harvester white.
Should the snow blade and bracket be a "white white", or should it match the white on the tractor?
And - is the paint available through mail order somewhere?
Thanks in advance -
K
Wed Dec 21, 2011 1:59 pm
I am no expert by any means. I would paint it the same color as the tractor if it were mine,,, Unless I was doing a total top to bottom restore with new correct paint on the whole tractor.

That said, I have one and have seen several 54A plows that look stark white.
Wed Dec 21, 2011 3:51 pm
IH used 3 different shades of white. But at any point in time, they only used one. So if a tractor and blade were made at about the same time, they'd be the same white. This Cub Cadet page gives a pretty good explanation of the 3 whites, but gives the shade changes in CC serial numbers. You have to translate back to year from a CC serial list. I think the 2 color changes come out to late '67 and early '81.
http://www.ihcubcadet.com/BobsPage/cubpaint.htm
Thu Dec 22, 2011 1:54 pm
I used the Valspar trailer truck white paint on my int154 (1st one) along with the cub cadet yellow. My headlite frame is blue like on the cub cadets.

On my fcub i like the combination of the trailer truck white paint on the rad screen and tire rims and the int red on the other parts.

I'm not really worried about the orginal police i just like how the color combinations stand out together. I'm not sure how the valspar paints will hold up against the rustoleum paints yet. Time will tell and i try to keep my metal prep all the same too this way its an even test between the paints. I do wonder if we can over prep sometimes too.
Thu Dec 22, 2011 3:28 pm
I'm also doing a test between Valspar and Rustoleum, both being brush applied. Valspar doesn't cover as good on the first coat, but seems to be ok on the second. It has more gloss than Rustoleum for sure. Also the Allis Chalmers Orange (I'm painting an AC disc) doesn't match Rustoleum AC Orange. Both paints were applied over an identically prepared surface. This is the only attachment I own that wont be kept indoors so we'll see how things hold up as the disc is about half Valspar, half Rustoleum. Only time will tell.


Tom
Thu Dec 22, 2011 7:56 pm
Thanks guys; I went with the Valspar Harvester White (spray).

Started on the two frame brackets and center piece. I got them primed, painted and mounted today. I agree the Valspar has sort of funny coverage on the first coat. I may try brushing some of the other components for comparison.

K
Fri Dec 30, 2011 3:32 pm
My blade is red for some reason un-known to me,---decal says its a 54 blade on the 154 mower---it only raises 1" off the ground,--so on down the road it will come off, IF I get a week time to waste taking it off!---Never saw so much junk hanging on a blade before! thanks; sonny
Wed Jan 04, 2012 9:40 am
Finished up the painting and installation over the holiday break.
Here are a few pictures for your amusement/edification: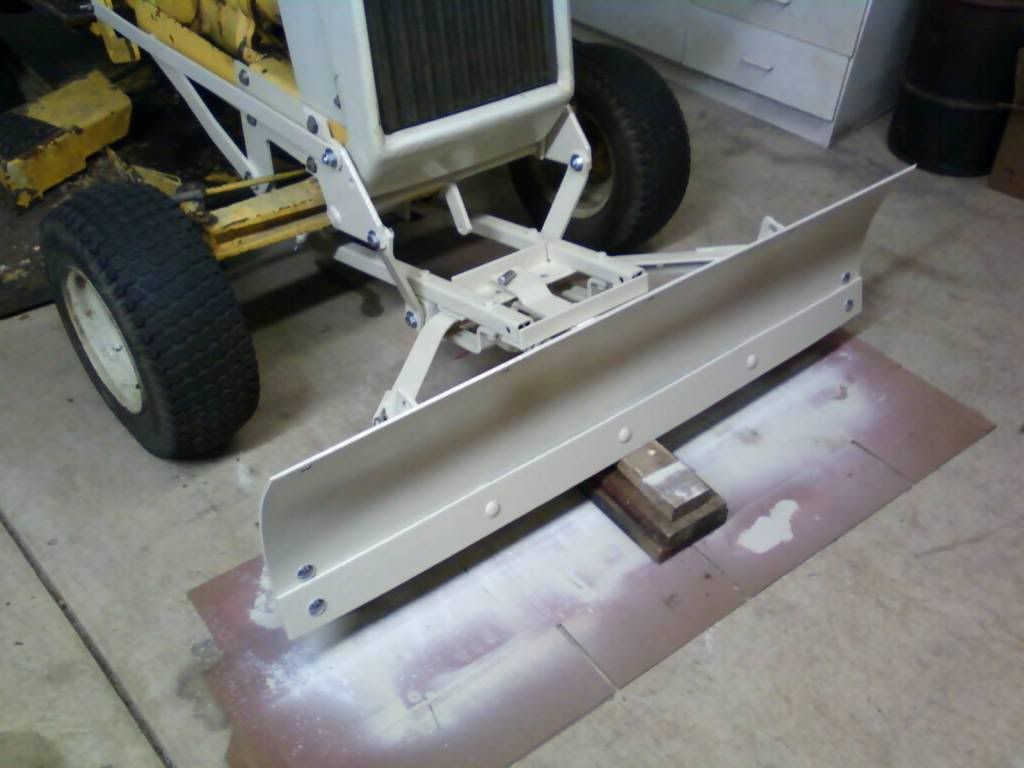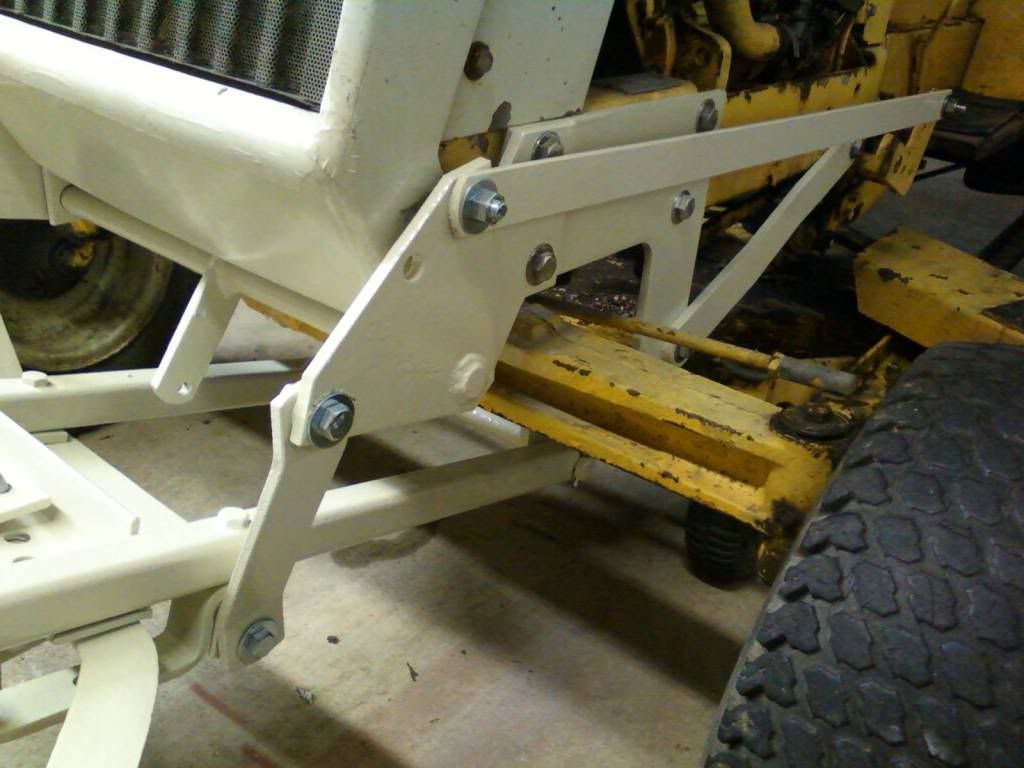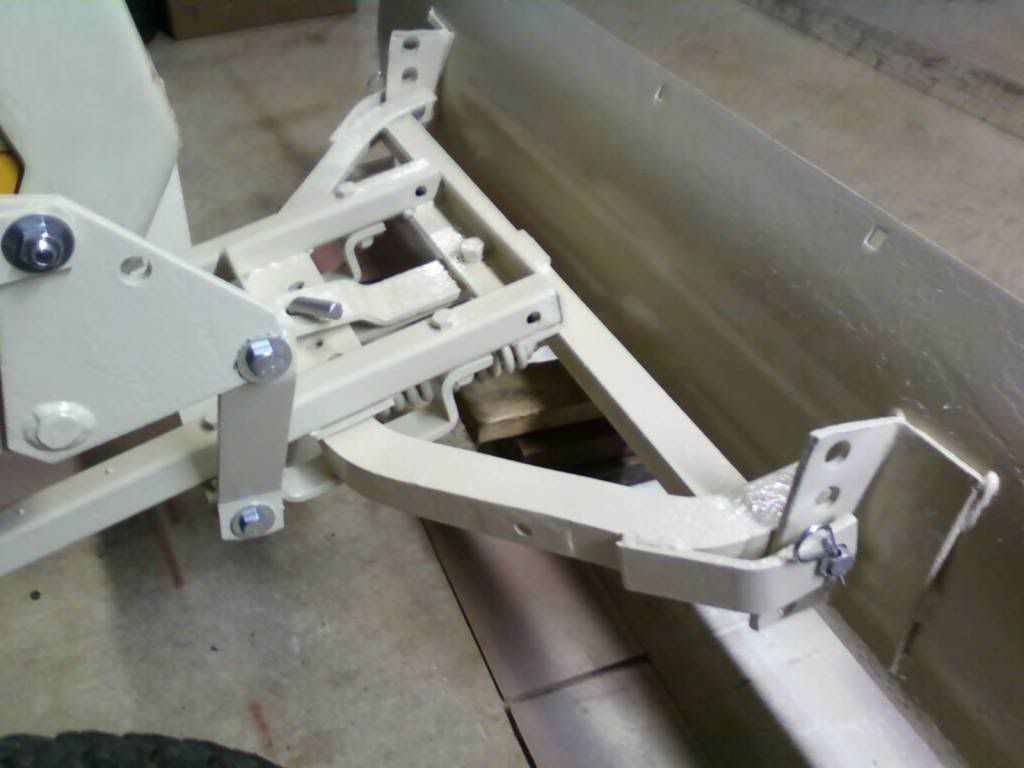 I neglected to take "before" pictures but it was the typical rusty pile of metal (perhaps a bit more rusty than usual). I make my own acid dip using 4 parts water to 1 part hydrochloric acid (muriatic acid) and let the parts soak overnight in a plastic feed trough. Once removed and rinsed off they are ready for paint.
These pieces were a combination of sprayed or brush painted, whichever was most convenient, using Valspar tractor paint. First coat coverage of the white was not very good, and it seemed like it took it a long time to dry.
Other than that - I'm glad it's done! Let it snow, let it snow, let it snow....
Wed Jan 04, 2012 12:20 pm
That plow looks waaaay better than mine. Now I for sure have to restore mine when winter is over. Yours looks real good.

Tom
Mon Jan 09, 2012 7:40 am
Just adding the "before" pictures, for future reference -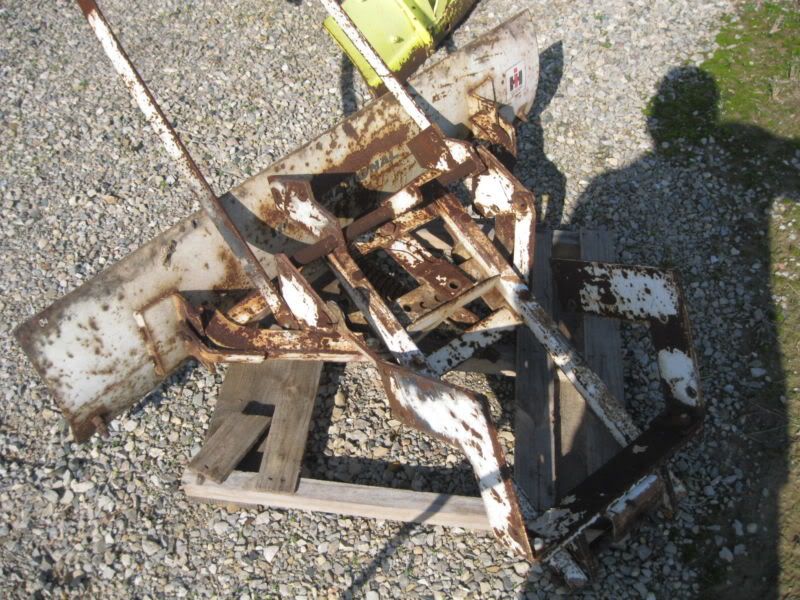 Mon Jan 09, 2012 8:55 am
Did you have to wire brush it after the acid bath?

Did you just paint over the rust or did the acid bath attack and clean off the rust?
Mon Jan 09, 2012 3:13 pm
outdoors4evr wrote:Did you have to wire brush it after the acid bath?

Did you just paint over the rust or did the acid bath attack and clean off the rust?
First rinse the part with lots of water.
Wire brush to knock off loose paint and rust "dust" (or any "flash rust" that has accumulated).
Then - paint over the shiny silver rust free metal.
K